Landscaping Website Design
Aug 25, 2023
Marketing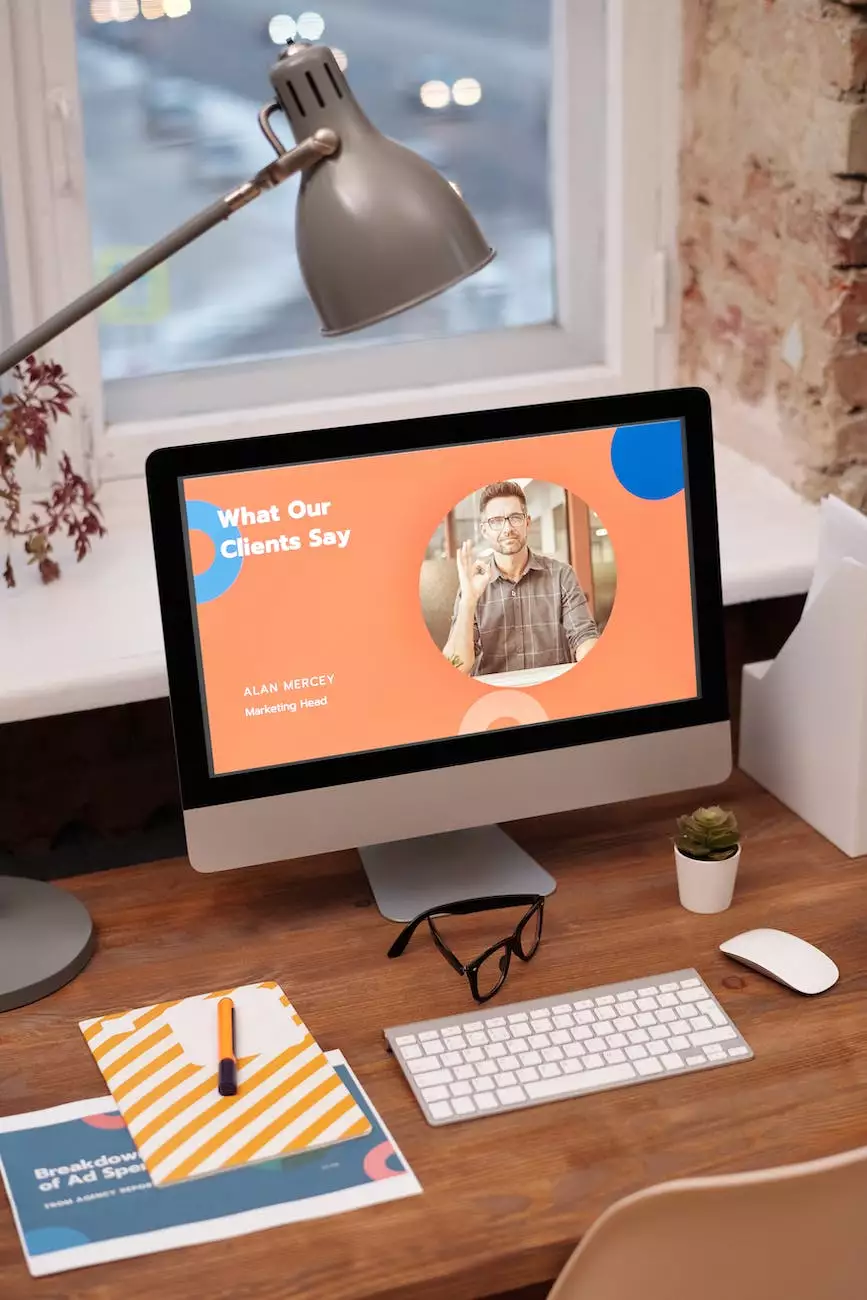 Elevate Your Online Presence with OVYS Digital
Are you a landscaper looking to attract more clients and make a lasting impression on the web? Look no further than OVYS Digital Presence and Web Design. As a leading provider of exceptional website development services in the Business and Consumer Services category, we specialize in crafting customized online solutions for landscapers like you.
Why Your Landscaping Business Needs a Professional Website
In today's digital age, having a strong online presence is crucial for any business, including landscaping companies. A well-designed website serves as a virtual storefront, allowing potential clients to easily find and explore your services. Here's why investing in professional landscaping website design is essential:
1. Enhanced Visibility and Reach
By having an optimized website, your landscaping business can be easily discovered by individuals searching for services in your area. Our team at OVYS Digital ensures that your website ranks high in search engine results, increasing your visibility and expanding your reach to potential clients.
2. Showcasing Your Expertise
A professionally designed website allows you to showcase your landscaping expertise effectively. With visually appealing images, detailed project galleries, and informative content, you can highlight your past successes and demonstrate why you're the best choice for potential clients.
3. Generating Trust and Credibility
A well-designed website instills trust and credibility in your potential clients. When your landscaping business has a professional online presence, it demonstrates that you take your craft seriously and are committed to providing high-quality services. This helps build confidence and encourages potential clients to choose your business over competitors.
4. Engaging Customer Experience
With OVYS Digital, we ensure that your landscaping website offers an engaging user experience. Our team implements intuitive navigation, captivating visuals, and user-friendly interfaces to keep visitors hooked. A seamless journey through your website encourages potential clients to inquire about your services, ultimately leading to increased conversions.
Comprehensive Solutions Tailored for Landscapers
At OVYS Digital, we understand the unique needs and requirements of landscaping businesses. We offer a range of comprehensive website development services to help you achieve your online goals:
1. Custom Website Design
Our expert team of designers will work closely with you to create a stunning and fully customized website that reflects your landscaping business's identity and captures your target audience. We pay attention to every detail, ensuring that your website stands out from the competition.
2. Responsive Web Development
In today's mobile-driven world, having a responsive website is essential. We ensure that your landscaping website looks and functions flawlessly across all devices, guaranteeing a seamless browsing experience for potential clients on smartphones, tablets, and desktops.
3. SEO Optimization
A beautiful website is meaningless if it remains undiscovered by potential clients. Our team of SEO experts will optimize your website for search engines, ensuring that it appears prominently in search results. With targeted keywords, relevant content, and technical optimizations, we'll help drive organic traffic to your website.
4. Content Creation
We understand the importance of compelling and informative content in attracting and engaging potential clients. Our talented copywriters will create keyword-rich and captivating content for your landscaping website, effectively conveying your unique value proposition and generating interest in your services.
5. Ongoing Support and Maintenance
At OVYS Digital, we don't just stop at website development. We provide ongoing support and maintenance to ensure that your landscaping website remains up-to-date, secure, and optimized for peak performance. Our team is always here to assist you in managing and improving your online presence.
Partner with OVYS Digital for Landscaping Website Excellence
When it comes to landscaping website design, OVYS Digital Presence and Web Design is your trusted partner. Our expertise in the field of business and consumer services - website development sets us apart from the competition. We have the knowledge, skills, and dedication to help your landscaping business succeed online.
Don't miss out on the opportunity to showcase your landscaping services to a wider audience. Contact OVYS Digital today for a consultation and let us transform your online presence into a powerful marketing tool that attracts, engages, and converts potential clients.