Websites for Trucking, Logistics, & Railway Companies
Oct 28, 2017
Marketing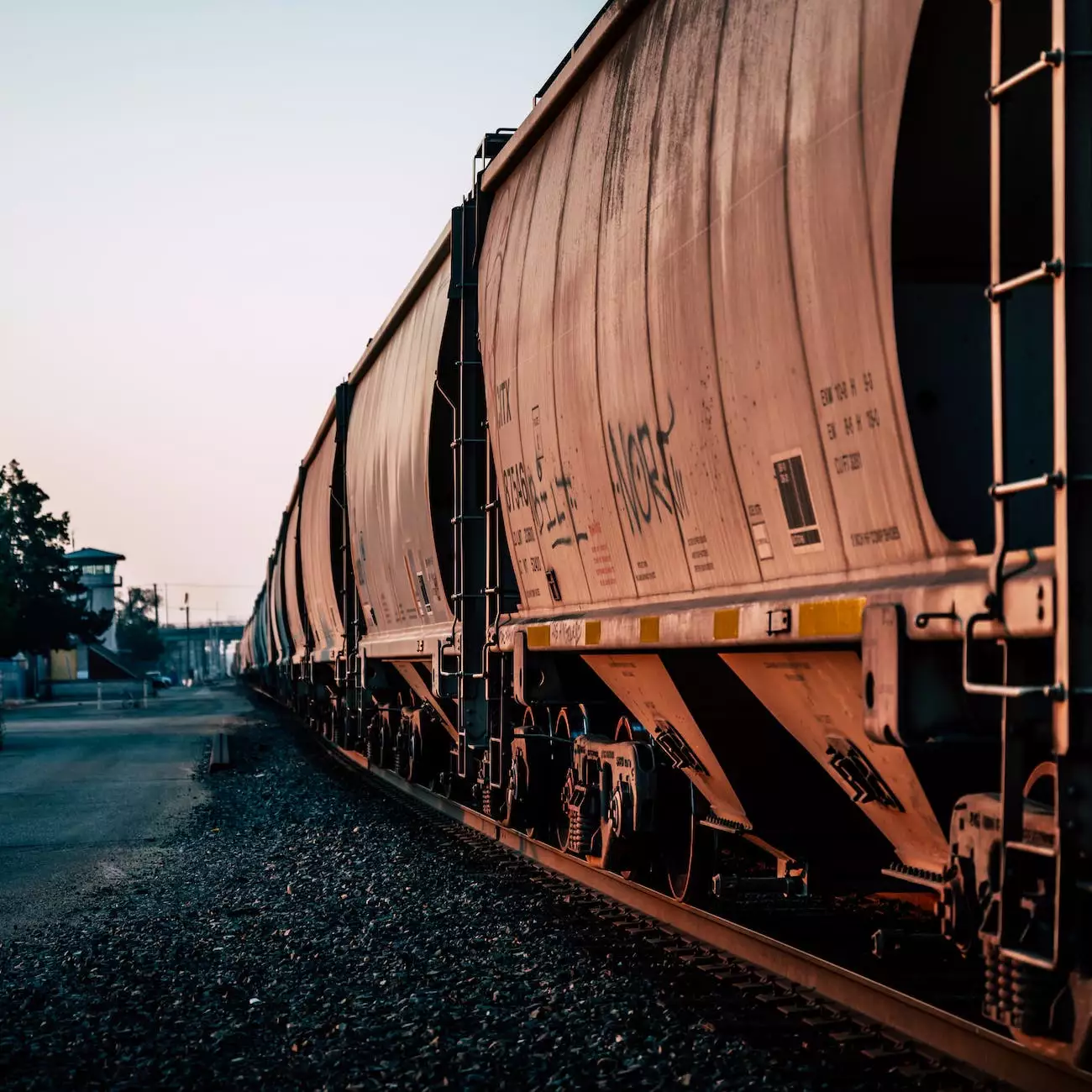 Welcome to OVYS Digital Presence and Web Design, your trusted partner for creating top-notch websites specifically tailored to meet the unique requirements of the trucking, logistics, and railway industries. As a leading provider of business and consumer services, we specialize in website development and design, offering comprehensive solutions aimed at enhancing your online presence and driving your business forward.
Trucking Industry Websites
When it comes to the trucking industry, having a compelling online presence is crucial to stay ahead of the competition. We understand that your website needs to showcase your services, provide detailed information about your fleet, and allow potential customers to easily request quotes or contact you.
Our team of expert designers and developers will work closely with you to create a visually stunning website that reflects your brand image and effectively communicates your unique selling proposition. We focus on user experience, ensuring that your website is not only aesthetically pleasing but also easy to navigate, helping visitors quickly find the information they need.
Logistics Industry Websites
In the fast-paced world of logistics, having a well-designed and informative website is essential in establishing your credibility and attracting potential clients. Whether you specialize in warehousing, supply chain management, or freight forwarding, we can create a website that showcases your expertise and highlights your unique service offerings.
Our team understands the importance of providing comprehensive information about your logistics services, such as transportation options, distribution capabilities, and inventory management solutions. We will optimize your website to ensure it is search engine friendly, helping you rank higher in search results and attract organic traffic.
Railway Industry Websites
For the railway industry, a professional and visually engaging website is vital for establishing trust with both passengers and companies seeking rail transportation solutions. Your website should convey a sense of reliability, safety, and efficiency, highlighting your track record and the range of services you offer.
At OVYS Digital Presence and Web Design, we have a deep understanding of the railway industry and can build a website that showcases your railway network, timetables, ticketing options, and customer testimonials. We pay attention to every detail to ensure that the design and functionality of your website align perfectly with your brand identity.
Why Choose OVYS Digital Presence and Web Design?
Choosing the right web design agency for your trucking, logistics, or railway business is crucial to your success in the online space. Here are some compelling reasons why OVYS Digital Presence and Web Design should be your ultimate choice:
Industry Expertise: We specialize in designing websites exclusively for the trucking, logistics, and railway industries, and have a deep understanding of their unique requirements and challenges.
Custom Solutions: We don't believe in a one-size-fits-all approach. Every website we create is fully customized to meet the specific needs of your business.
Mobile-Optimized: In today's mobile-centric world, having a website that is responsive and optimized for mobile devices is essential. We ensure that your website looks great and functions smoothly across all screen sizes.
Search Engine Optimization: Our team of SEO experts will optimize your website to improve its visibility in search engine results, helping you attract more organic traffic and generate leads.
User-Friendly Experience: We prioritize user experience and create websites that are easy to navigate, ensuring that visitors can find the information they need quickly and effortlessly.
High-Quality Design: Our designers are masters of their craft, creating visually stunning websites that leave a lasting impression on your visitors.
Clear Calls-to-Action: We strategically place persuasive calls-to-action throughout your website, encouraging visitors to take the desired actions such as contacting you or requesting a quote.
Reliable Support: Our team is committed to providing ongoing support and maintenance, ensuring that your website remains up-to-date, secure, and optimized for performance.
Contact Us for Your Trucking, Logistics, or Railway Website
If you're ready to elevate your online presence and take your trucking, logistics, or railway business to new heights, contact OVYS Digital Presence and Web Design today. Our team of experts is passionate about helping businesses in the transportation industry succeed online. Let's discuss your goals and create a website that outranks your competitors and impresses your target audience. Together, we can pave the way to your online success.