How to Choose the Best Web Design Company in Chicago
May 17, 2020
Marketing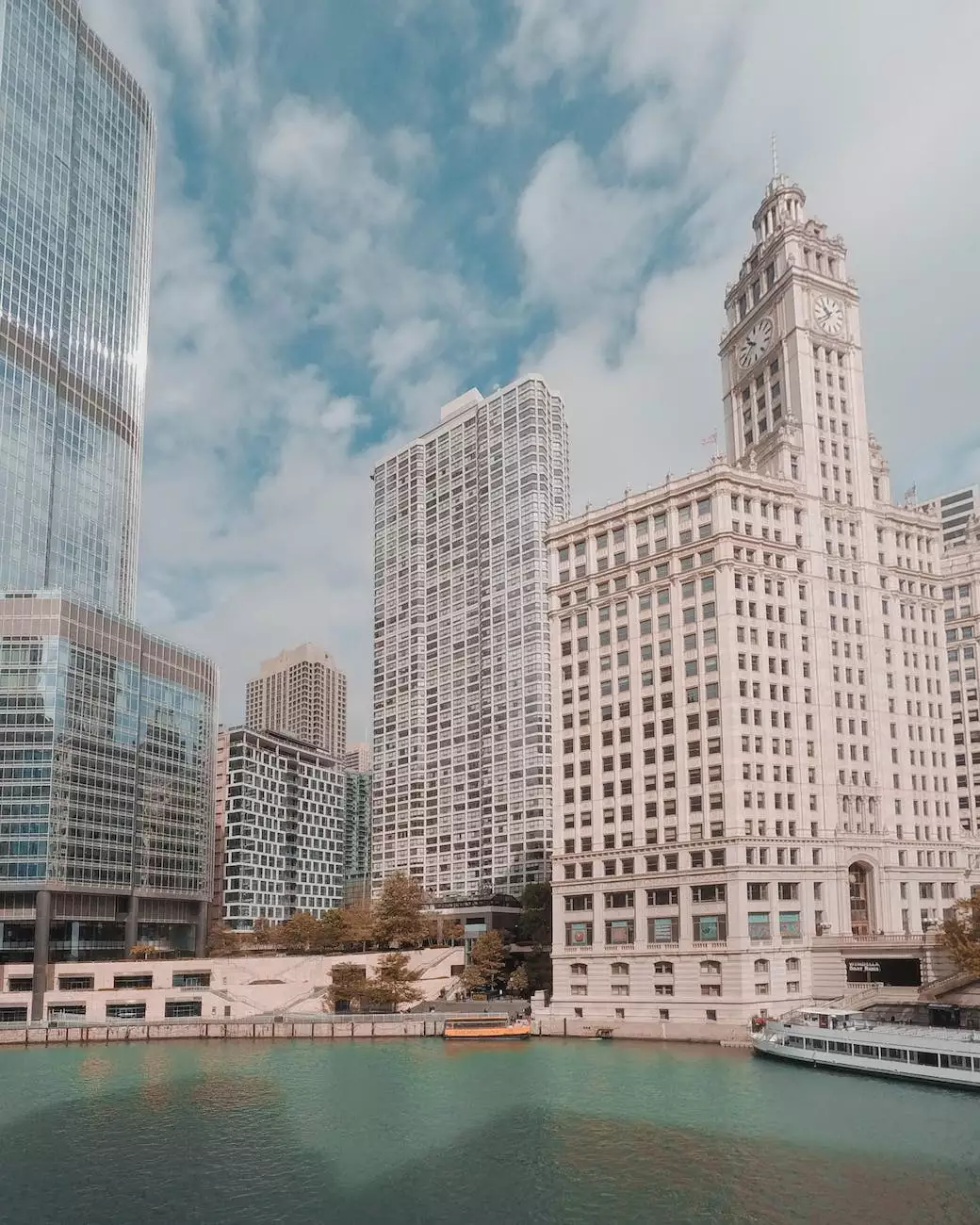 Are you looking for the best web design company in Chicago to develop your business website? Making the right choice can have a significant impact on your online success. With countless web design companies out there, it can be overwhelming to select the perfect fit for your business needs.
The Importance of a Professional Website
In today's digital landscape, having a professional and well-designed website is crucial. Your website serves as the online face of your business, representing your brand, products, and services to potential customers across the globe. It plays a pivotal role in attracting and engaging visitors, converting them into leads, and ultimately driving business growth.
However, not all websites are created equal. A poorly designed website can harm your online reputation, lead to a high bounce rate, and drive potential customers away. This is where choosing the right web design company becomes essential to ensure you have a website that stands out from the competition.
Factors to Consider When Choosing a Web Design Company
When evaluating web design companies in Chicago, it's important to consider a range of factors to make an informed decision. Here are key aspects to keep in mind:
1. Experience and Portfolio
One of the first things to consider is the web design company's experience and portfolio. Look for a company that has a proven track record of successfully designing and developing websites for businesses in various industries. A diverse portfolio indicates their ability to adapt to different needs and create visually appealing, functional, and user-friendly websites.
2. Web Design Process
Understanding the web design process followed by the company is crucial. A reputable web design company will have a well-defined process that includes discovery, planning, designing, development, and testing phases. They should be able to communicate this process to you clearly, allowing you to have a clear idea of what to expect at each stage of the project.
3. Customization and Personalization
Every business is unique, and your website should reflect that. Look for a web design company that offers a high level of customization and personalization to tailor the website to your specific needs. They should be able to understand your business goals, target audience, and branding requirements to create a website that truly represents your brand identity.
4. Responsive Design and Mobile Optimization
In today's mobile-driven world, it's essential to have a website that is responsive and mobile-friendly. Ensure that the web design company follows best practices for responsive design and mobile optimization. This ensures that your website looks and functions seamlessly across different devices, providing an optimal user experience for visitors accessing your site from smartphones or tablets.
5. SEO and Digital Marketing Expertise
A well-designed website alone is not enough to drive online success. Look for a web design company that understands the importance of search engine optimization (SEO) and digital marketing. They should have expertise in implementing SEO best practices, ensuring your website is optimized for search engines and has a solid foundation for attracting organic traffic.
6. Ongoing Support and Maintenance
Websites require regular updates, maintenance, and support to keep them running smoothly. It's crucial to choose a web design company that offers ongoing support and maintenance services. This includes security updates, bug fixes, and technical assistance whenever you need it. A reliable partner for your web design needs will be there for you even after the initial development phase.
OVYS Digital Presence and Web Design: Your Ideal Partner
If you're searching for the best web design company in Chicago, look no further than OVYS Digital Presence and Web Design. Specializing in website development for the Business and Consumer Services industry, we offer top-notch services tailored to meet your unique business needs.
With years of experience and a diverse portfolio of successful projects, we have a track record of delivering visually stunning, user-friendly, and highly functional websites. Our web design process is transparent, ensuring you are involved every step of the way.
At OVYS Digital Presence and Web Design, we understand the importance of customization and personalization. Our team of experts will work closely with you to understand your brand, goals, and target audience, creating a website that perfectly represents your business. We strive for excellence in responsive design and mobile optimization, ensuring your website looks great on every device.
Our expertise extends beyond web design. As experts in SEO and digital marketing, we ensure that your website is primed for success in search engine rankings. We implement industry best practices to maximize your online visibility, attract organic traffic, and help you achieve your business goals.
At OVYS Digital Presence and Web Design, we believe in building long-term partnerships. We provide ongoing support and maintenance services to keep your website secure, up-to-date, and running smoothly. Our dedicated team is always ready to assist you with any technical issues or updates you may need.
Choose OVYS Digital Presence and Web Design for Your Web Design Needs
When it comes to choosing the best web design company in Chicago, OVYS Digital Presence and Web Design stands out from the crowd. Experience, expertise, customization, and ongoing support are the pillars of our service. Contact us today to discuss your web design requirements and take your online presence to new heights!