My Image Looks Blurry After I Upload It?
Dec 21, 2017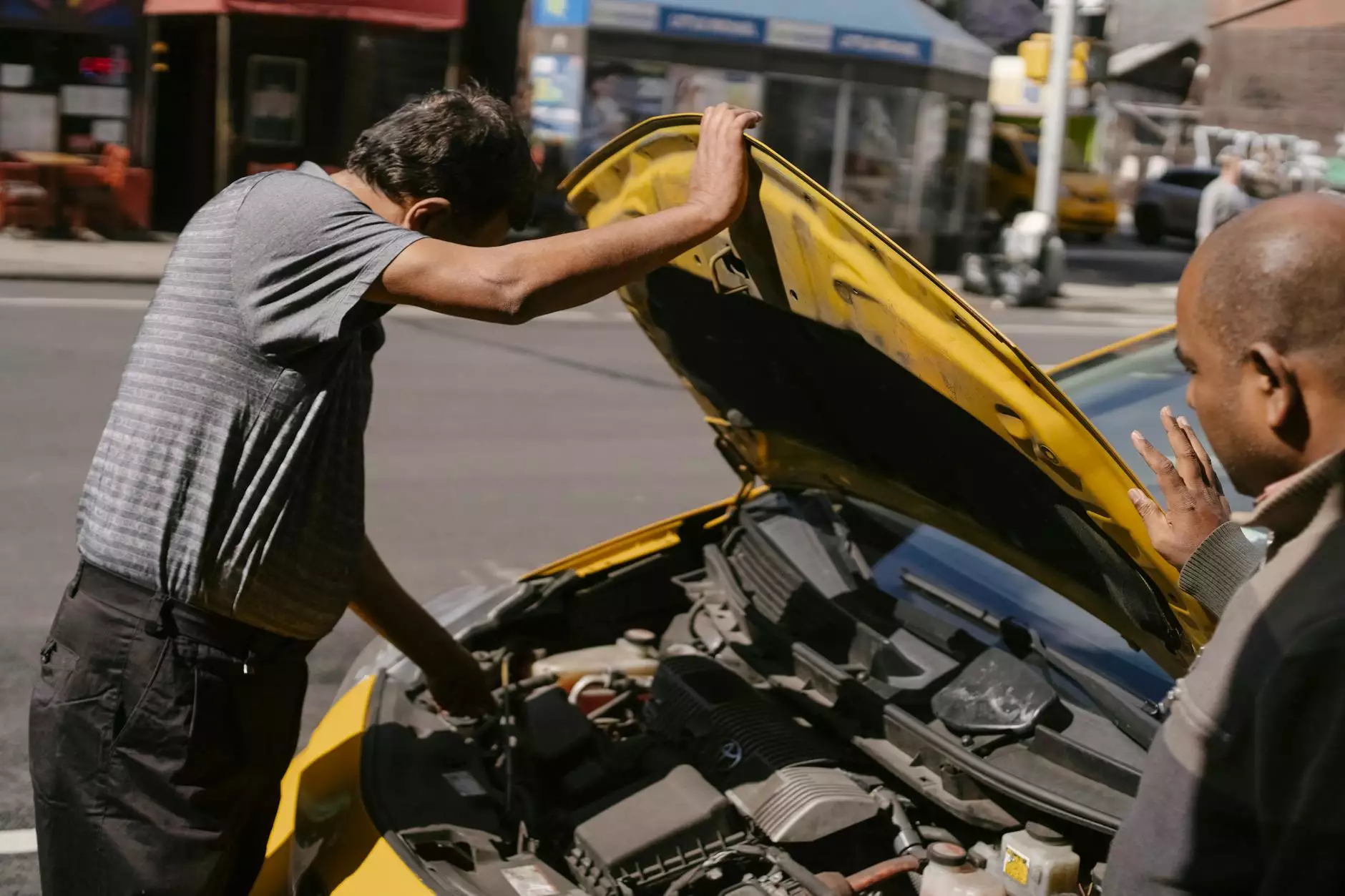 Welcome to OVYS Digital Presence and Web Design, your go-to resource for all your website development needs in the business and consumer services industry.
Understanding Image Blurriness
Are the images on your website appearing blurry after you upload them? Don't worry, you're not alone. Blurry images can be frustrating and may negatively impact your website's overall aesthetic and user experience. In this article, we'll explore the potential reasons for image blurriness and provide you with effective solutions to ensure your images are clear, crisp, and visually appealing.
Possible Causes of Blurry Images
1. Image Compression
One of the common culprits of blurry images is excessive image compression. When you upload an image to your website, it undergoes compression to reduce its file size. While compression is essential for faster loading times, excessive compression can lead to a loss in image quality.
To minimize image compression-related blurriness, ensure that you strike the right balance between file size and image quality. Consider using image compression tools or plugins that maintain a good balance between compression and image clarity. Additionally, always save your images in a web-friendly format such as JPEG or PNG to optimize their appearance on your website.
2. Poor Image Resolution
Another common cause of blurry images is low image resolution. When you upload an image with low resolution, it may appear fuzzy or pixelated on your website. It's crucial to use high-resolution images appropriate for the area they will be displayed on your webpages.
As a rule of thumb, ensure that your images have a resolution of at least 72 pixels per inch (PPI) for optimal clarity on digital platforms. If you're unsure about the resolution of your images, consider using image editing software to enhance their resolution or source high-resolution images from reputable stock photo websites.
3. Scaling and Cropping
If you're experiencing blurry images, it's essential to examine your scaling and cropping techniques. Scaling up or down an image too much can result in loss of image quality and blur. Similarly, improper cropping can also lead to a reduction in image clarity.
To avoid blurriness caused by scaling, ensure that you resize your images proportionally and maintain their original aspect ratio. Avoid stretching or distorting the image's dimensions. When cropping, carefully select the part of the image you want to keep and adjust the crop accordingly.
4. Network and Bandwidth Issues
In some cases, image blurriness may be a result of network or bandwidth issues. When a website or web page takes longer to load due to slow internet connection or limited bandwidth, images may appear blurry as they struggle to load properly.
To address this, consider optimizing your website's overall performance by using content delivery networks (CDNs), caching techniques, or reducing the file size of your images without compromising their quality. These optimizations can enhance loading speed and reduce the chances of blurry images caused by network or bandwidth limitations.
How to Prevent Blurry Images
Now that we've explored some common causes of image blurriness, let's discuss effective preventive measures to ensure your images are crystal clear on your website:
1. Use High-Quality Images
Start with high-quality images that have a suitable resolution for online viewing. Avoid using low-resolution or heavily compressed images, as they are more likely to appear blurry.
2. Optimize Image Compression
Utilize image compression techniques and tools that strike a balance between file size and image quality. Experiment with different compression settings to find the sweet spot that maintains image clarity while minimizing file size.
3. Consider Lazy Loading
Implement lazy loading for images on your website. Lazy loading delays the loading of off-screen images until the user scrolls to them, reducing the initial load time and potential blurriness caused by slow loading speeds.
4. Perform Regular Quality Checks
Regularly review your website's images to ensure they maintain their clarity and sharpness. Perform quality checks after uploading new images or making changes to existing ones to catch any potential blurriness early on.
Conclusion
Blurred images can be a common issue when uploading visuals to your website. However, with the right techniques and preventive measures, you can ensure that your images are crisp, clear, and visually appealing. Remember to prioritize image quality, optimize compression, and maintain high-resolution visuals. By following these best practices, you'll enhance your website's overall user experience and leave a lasting impression on your visitors.
For impeccable website development services tailored specifically to the business and consumer services industry, count on OVYS Digital Presence and Web Design. Contact us today to create an exceptional online presence that effectively showcases your brand and services to your target audience.