Specialized Marketing Built For Associations
Feb 15, 2018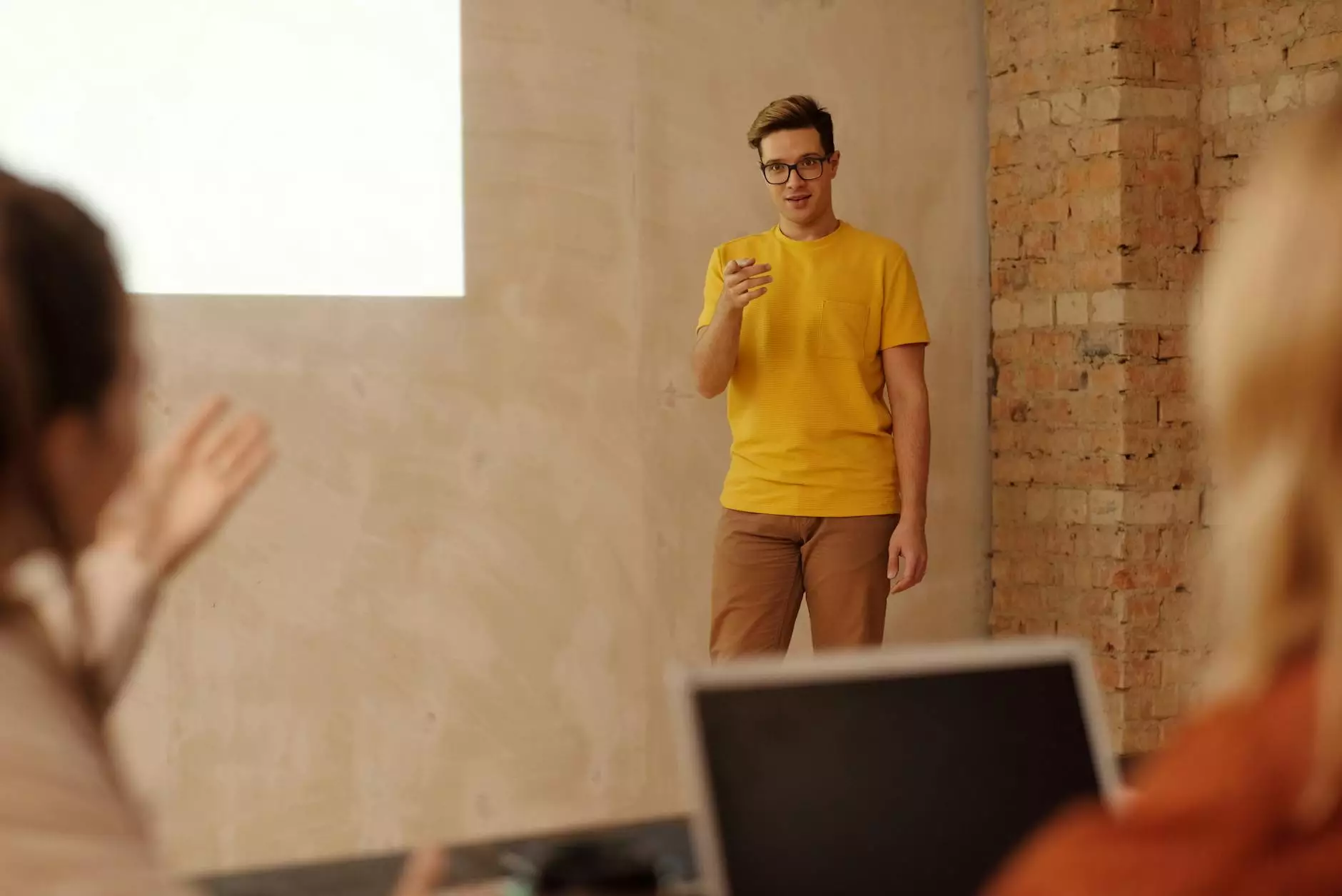 The Power of Tailored Association Marketing
In the competitive online landscape, associations require a strategic marketing approach that goes beyond generic tactics. At OVYS Digital Presence and Web Design, we understand the unique needs of associations and offer tailored marketing solutions to help them stand out in their respective industries.
Leading the Way in Website Development for Associations
As a trusted name in the business and consumer services industry, focusing on website development, OVYS Digital Presence and Web Design is committed to revolutionizing the online presence of associations. Our experienced team of experts leverages cutting-edge technologies and industry best practices to create stunning and functional websites that leave a lasting impact.
Unleash Your Association's Online Potential
With OVYS Digital Presence and Web Design as your partner, your association can unlock its maximum online potential. Our comprehensive range of services is specifically designed to address the unique challenges faced by associations, ensuring top-tier performance and visibility in the digital space.
Effective Content Strategies for Associations
High-quality and engaging content is the backbone of online success. Our team of talented copywriters understands the importance of crafting compelling stories and messages that resonate with your association's target audience. By integrating SEO strategies seamlessly into your content, we attract organic traffic and drive conversions, helping your association achieve its goals.
Harnessing the Power of SEO for Associations
Search Engine Optimization (SEO) is at the core of every successful online marketing campaign. OVYS Digital Presence and Web Design specializes in SEO for associations, ensuring your association ranks prominently in search engine results. We conduct comprehensive keyword research, optimize on-page elements, and build authoritative backlinks to increase your association's visibility, credibility, and organic traffic.
Building Strong Online Communities
In today's digital era, it's crucial for associations to foster meaningful connections with their target audience. OVYS Digital Presence and Web Design understands the importance of building strong online communities and utilizes cutting-edge social media strategies, email marketing campaigns, and online engagement techniques to enhance your association's digital presence and encourage member involvement.
Customized Solutions for Association Marketing
We believe in offering customized marketing solutions that cater to the unique goals and needs of each association we work with. From branding and web design to content creation, SEO, and digital advertising, OVYS Digital Presence and Web Design ensures that every aspect of your association's online visibility is optimized for maximum impact and growth.
Contact OVYS Digital Presence and Web Design Today
Ready to take your association's digital presence to new heights? Contact OVYS Digital Presence and Web Design today! Our team of experts is dedicated to delivering exceptional results through specialized marketing and high-end website development built specifically for associations. Let us help you outrank the competition and make a lasting impact in the digital space.