Lead Conversion Rates for Software
Sep 7, 2018
Marketing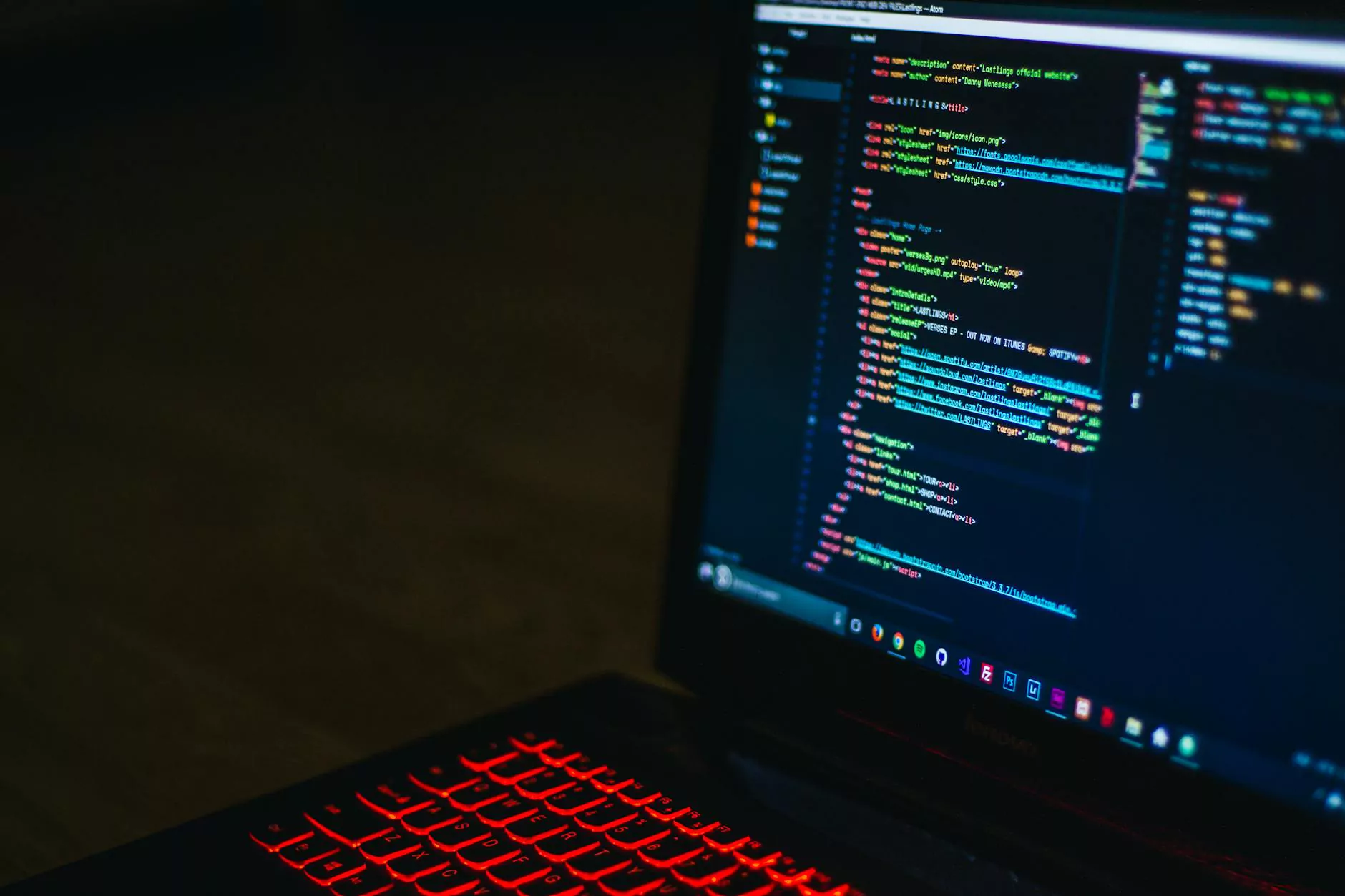 Welcome to OVYS Digital Presence and Web Design's comprehensive guide on lead conversion rates for software. In this article, we will delve into the world of lead conversion rates, exploring what they are, why they are important, and how you can optimize them to drive meaningful growth for your business.
Understanding Lead Conversion Rates
Lead conversion rates refer to the percentage of visitors or leads who take a desired action on your website or landing page that leads to a conversion. In the context of software, a conversion can be various outcomes, such as signing up for a trial, downloading a whitepaper, or making a purchase.
Ensuring high lead conversion rates is crucial for software companies as it directly impacts revenue and business growth. By optimizing your conversion rates, you can achieve a higher return on investment (ROI) for marketing efforts and drive more qualified leads into your sales funnel.
Factors Affecting Lead Conversion Rates
Several key factors influence lead conversion rates in the software industry. Understanding and addressing these factors can significantly impact your overall success. Let's explore some of the most essential elements:
User Experience (UX)
A positive user experience plays a pivotal role in lead conversion rates. Your website or landing page should be visually appealing, easy to navigate, and mobile-friendly. By optimizing the UX, you can provide a seamless browsing experience and increase the chances of lead conversion.
Compelling Call-to-Action (CTA)
A strong and persuasive call-to-action is vital for guiding your visitors towards the desired conversion. Your CTA should be clear, prominent, and compelling. Use action-oriented language and provide a rationale for why users should take the desired action.
Engaging Content
The content you provide plays a significant role in driving conversions. Create informative and engaging content that addresses your target audience's pain points and showcases the value of your software. Incorporate relevant keywords naturally to enhance search engine optimization (SEO) and attract organic traffic.
Social Proof and Testimonials
Building trust is essential for lead conversion. Including social proof, such as customer testimonials and case studies, can help alleviate concerns and build credibility. Highlight success stories and demonstrate how your software has helped businesses achieve their goals.
A/B Testing and Optimization
Continuous testing and optimization is key to improving lead conversion rates. Conduct A/B testing to compare different variations of your landing pages, CTAs, and content. Analyze the results and make data-driven decisions to refine your strategies and achieve better conversion rates.
Best Practices for Optimizing Lead Conversion Rates
Implementing the following best practices can help you optimize your lead conversion rates and achieve significant business growth:
1. Streamline Your Website's Conversion Funnel
Ensure a frictionless user journey by minimizing the steps required for conversion. Simplify your forms, remove unnecessary fields, and provide a clear value proposition to encourage users to take action.
2. Personalize the User Experience
Use behavioral data and segmentation to tailor the user experience to individual preferences. Customize landing pages, CTAs, and recommendations based on users' past interactions with your software.
3. Implement Live Chat or Chatbot Support
Offer real-time assistance to visitors who need clarification or have specific questions. Live chat or chatbot support can improve user experience, address concerns promptly, and increase the likelihood of lead conversion.
4. Optimize Website Load Speed
A slow-loading website can negatively impact lead conversion rates. Optimize your website's performance by compressing images, utilizing caching mechanisms, and minimizing server response time.
5. Leverage the Power of Social Media
Use social media platforms to promote your software and engage with your target audience. Craft compelling and shareable content that drives traffic back to your website, increasing the chances of lead conversion.
6. Monitor and Analyze Key Metrics
Regularly monitor and analyze key metrics such as bounce rates, time on page, and conversion rates. Gain insights into user behavior, identify bottlenecks, and implement strategies to optimize your conversion rates continuously.
Conclusion
Optimizing lead conversion rates for software is an ongoing process that requires a deep understanding of your target audience and continuous experimentation. By focusing on user experience, persuasive CTAs, engaging content, social proof, and continuous optimization, you can drive significant growth for your software business.