How to Increase Brand Awareness for Your Startup
Jan 29, 2021
Marketing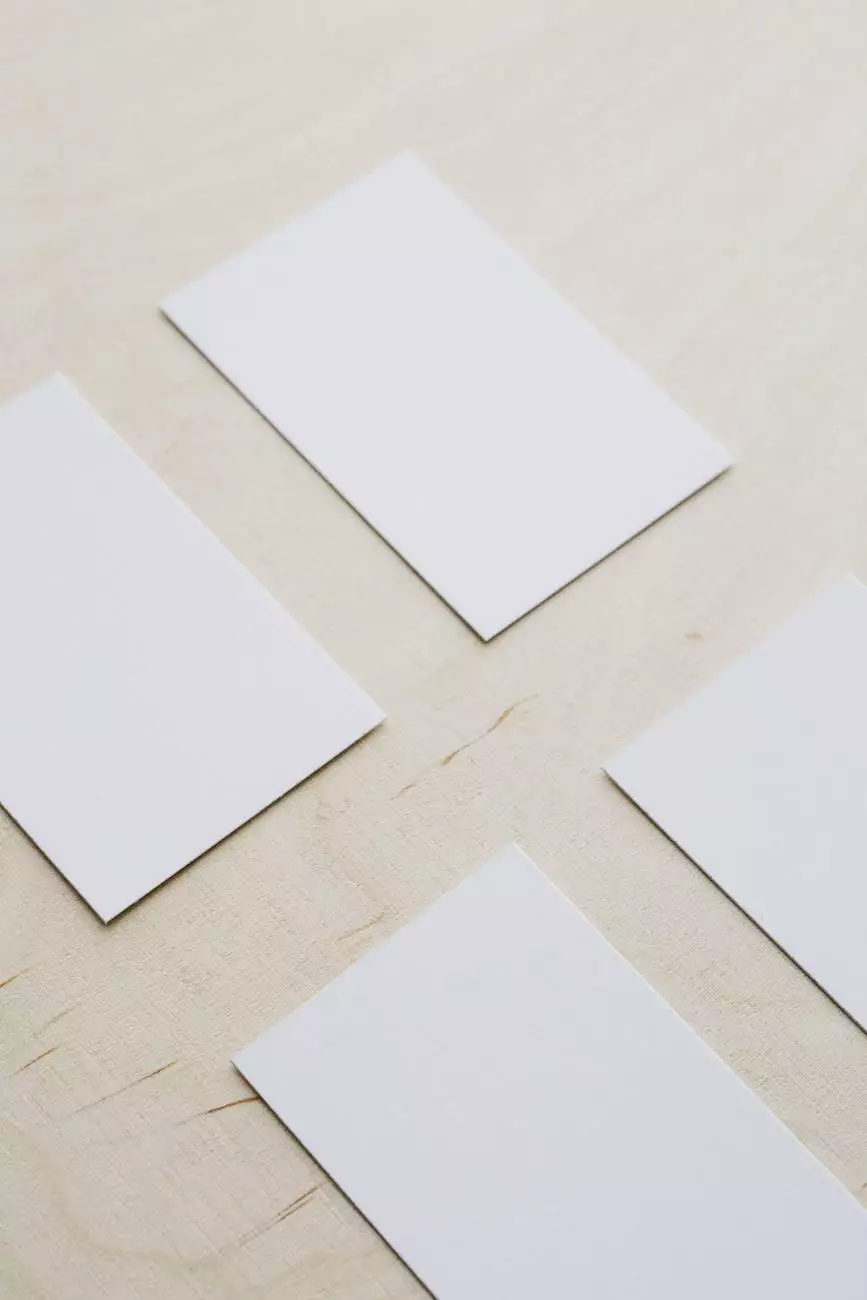 Introduction
Welcome to OVYS Digital Presence and Web Design's ultimate guide on increasing brand awareness for your startup. As a leading business and consumer services provider in the field of website development, we understand the importance of establishing a strong brand presence in today's competitive market.
Why Brand Awareness Matters
Building brand awareness is crucial for the success and growth of your startup. It helps your target audience recognize and remember your brand, differentiate your offerings from competitors, and build trust and loyalty among potential customers.
1. Define Your Brand Identity
The first step in increasing brand awareness is to define your brand identity. Clearly articulate your unique value proposition, mission, and values. This will guide all your branding efforts and ensure consistency across different channels.
2. Develop a Compelling Brand Story
Your brand story is an essential tool for connecting with your audience emotionally. Craft a compelling narrative that illustrates your startup's journey, challenges, and vision. Use storytelling techniques to make your brand memorable and relatable to your target customers.
3. Create High-Quality Content
Content creation plays a crucial role in increasing brand awareness. Develop a content strategy that addresses your target audience's pain points and provides valuable insights. Utilize different content formats such as blog posts, videos, infographics, and social media updates to engage and educate your audience.
4. Leverage Social Media
Social media platforms offer immense opportunities to reach and engage with your target audience. Identify the platforms that are most relevant to your audience and create a strong presence on those channels. Regularly share engaging content, interact with your followers, and run targeted ad campaigns to boost brand visibility.
5. Collaborate with Influencers
Partnering with influencers in your industry can significantly amplify your brand's reach and credibility. Identify influencers who align with your brand values and have a sizable and engaged following. Collaborate with them on content creation, promotions, and event sponsorships to tap into their audience and expand your brand presence.
6. Optimize Your Website for SEO
Search engine optimization (SEO) is crucial for improving your website's visibility in search engine results. Conduct keyword research to identify relevant keywords for your industry and incorporate them strategically into your website's content, meta tags, and headings. Ensure your website is user-friendly, mobile-responsive, and loads quickly to provide a seamless user experience.
7. Engage in Influencer Outreach
Reach out to industry influencers, bloggers, and journalists to build relationships and secure opportunities for guest blogging, interviews, or product reviews. These collaborations can help increase your brand exposure, attract quality backlinks, and drive targeted traffic to your website.
8. Invest in Paid Advertising
Paid advertising can be a powerful tool for increasing brand awareness. Consider running targeted ads on search engines, social media platforms, and relevant websites to reach a wider audience. Optimize your ad campaigns to ensure maximum visibility and return on investment.
Conclusion
Increasing brand awareness for your startup requires a strategic and consistent approach. By defining your brand identity, crafting a compelling brand story, creating high-quality content, leveraging social media, collaborating with influencers, optimizing your website for SEO, engaging in influencer outreach, and investing in paid advertising, you can effectively boost your brand visibility and attract potential customers. OVYS Digital Presence and Web Design is here to support you on this journey and help your startup thrive in the digital landscape.