Traditional Marketing Archives
Jan 23, 2022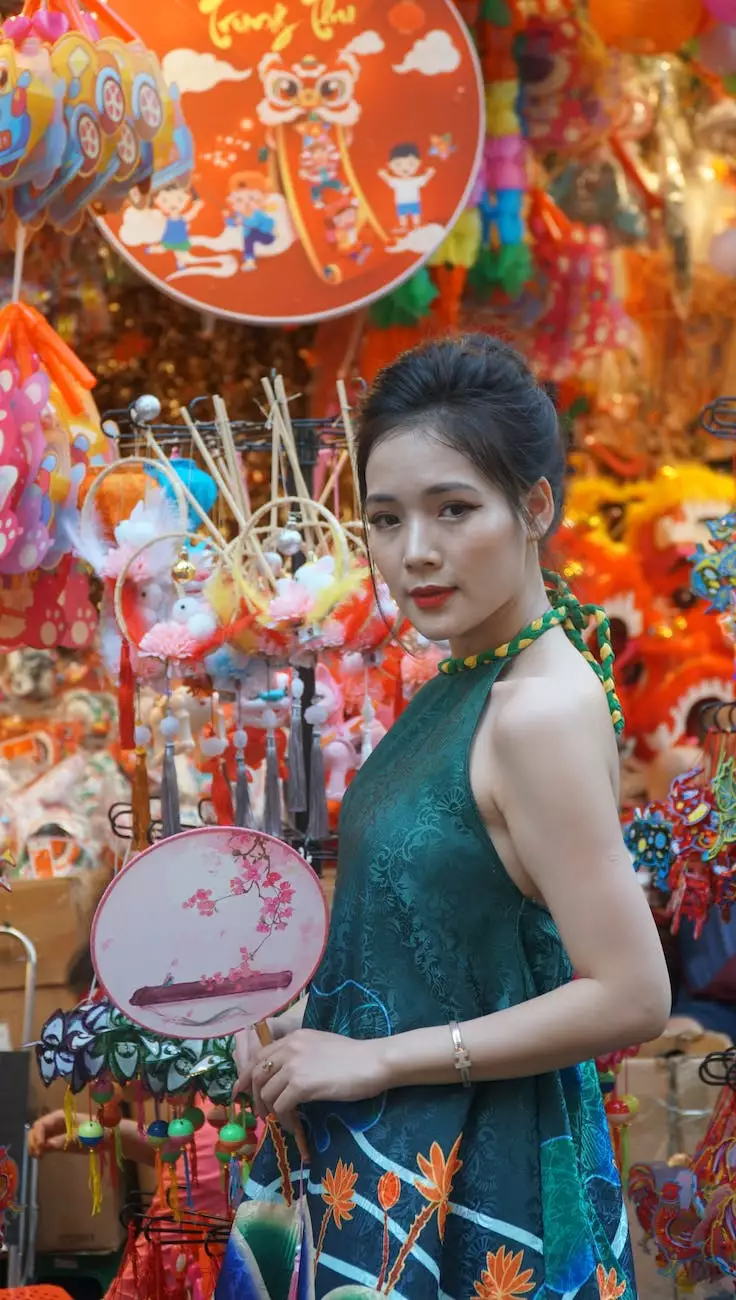 Introduction
Welcome to the Traditional Marketing Archives by OVYS Digital Presence and Web Design - your go-to resource for everything related to traditional marketing and its impact on the business and consumer services industry, specifically in website development.
The Power of Traditional Marketing
In an increasingly digital world, it's crucial not to overlook the effectiveness of traditional marketing methods. While digital strategies have gained significant traction, traditional marketing still holds its ground and offers unique advantages. Let's explore some of the reasons why.
1. Tangible Connections
Traditional marketing techniques, such as direct mail, brochures, billboards, and newspaper ads, provide businesses with tangible tools to establish a physical presence. These tangible materials appeal to human senses and create a more personal connection with the target audience.
2. Trust and Credibility
Traditional marketing has a long-standing history that has built trust and credibility among consumers. People are often familiar and comfortable with traditional marketing methods, which can enhance the perception of your brand's authenticity.
3. Targeting Specific Demographics
Traditional marketing allows businesses to target specific demographics effectively. For example, placing an ad in a local newspaper or sponsoring a community event can help you reach a localized audience and increase brand visibility within your target market.
Comparing Traditional Marketing to Digital Marketing
While traditional marketing methods have their strengths, it's important to understand how they compare to digital marketing strategies. Both approaches have their place and can complement each other in a comprehensive marketing campaign.
1. Cost-Effectiveness
Digital marketing presents a cost-effective option for businesses, especially those with limited budgets. With online advertising platforms, targeted content marketing, and social media campaigns, you can reach a wider audience at a fraction of the cost of traditional advertising methods.
2. Measurable Results
One of the significant advantages of digital marketing is the ability to measure and track results in real-time. With analytics tools and data-driven insights, you can monitor website traffic, user engagement, conversion rates, and campaign performance to make data-informed decisions and refine your marketing strategies.
3. Flexibility and Adaptability
Digital marketing offers unparalleled flexibility and adaptability. Campaigns can be adjusted, optimized, and targeted to specific audience segments easily. In comparison, traditional marketing often requires more lead time and is less agile in responding to changing market dynamics.
Enhancing Business and Consumer Services in Website Development
As OVYS Digital Presence and Web Design, we understand the significance of traditional marketing in the context of website development for business and consumer services. It's crucial to strike a balance between traditional and digital strategies to maximize results for our clients.
1. Comprehensive Marketing Strategies
By incorporating traditional marketing techniques alongside digital strategies, we create comprehensive marketing campaigns that reach a broader audience and ensure maximum exposure for your website development services. Our team leverages traditional marketing channels, such as print advertising, events, and partnerships, to showcase your expertise and expand your brand's visibility.
2. Customized Solutions
Every business is unique, and our services reflect that. We work closely with our clients to understand their target market, industry, and objectives. Based on this information, we develop customized marketing solutions that utilize the most effective traditional and digital marketing approaches to drive results and enhance business and consumer services in website development.
3. Expert Guidance and Insights
Our team of marketing experts stays up to date with the latest trends, industry insights, and best practices in traditional and digital marketing. We consistently explore new opportunities and technologies to ensure our clients benefit from a competitive edge. With our expert guidance, your website development services can thrive in an ever-evolving business landscape.
Conclusion
In conclusion, traditional marketing remains a valuable tool in the business and consumer services industry, particularly in website development. By understanding its strengths and comparing it to digital marketing strategies, OVYS Digital Presence and Web Design can help you make informed decisions and create effective marketing campaigns that generate results. Contact us today to explore how we can elevate your business and consumer services in website development through our comprehensive and tailored marketing solutions.