How to Implement Experiential Marketing for your Brand
Jan 14, 2018
Marketing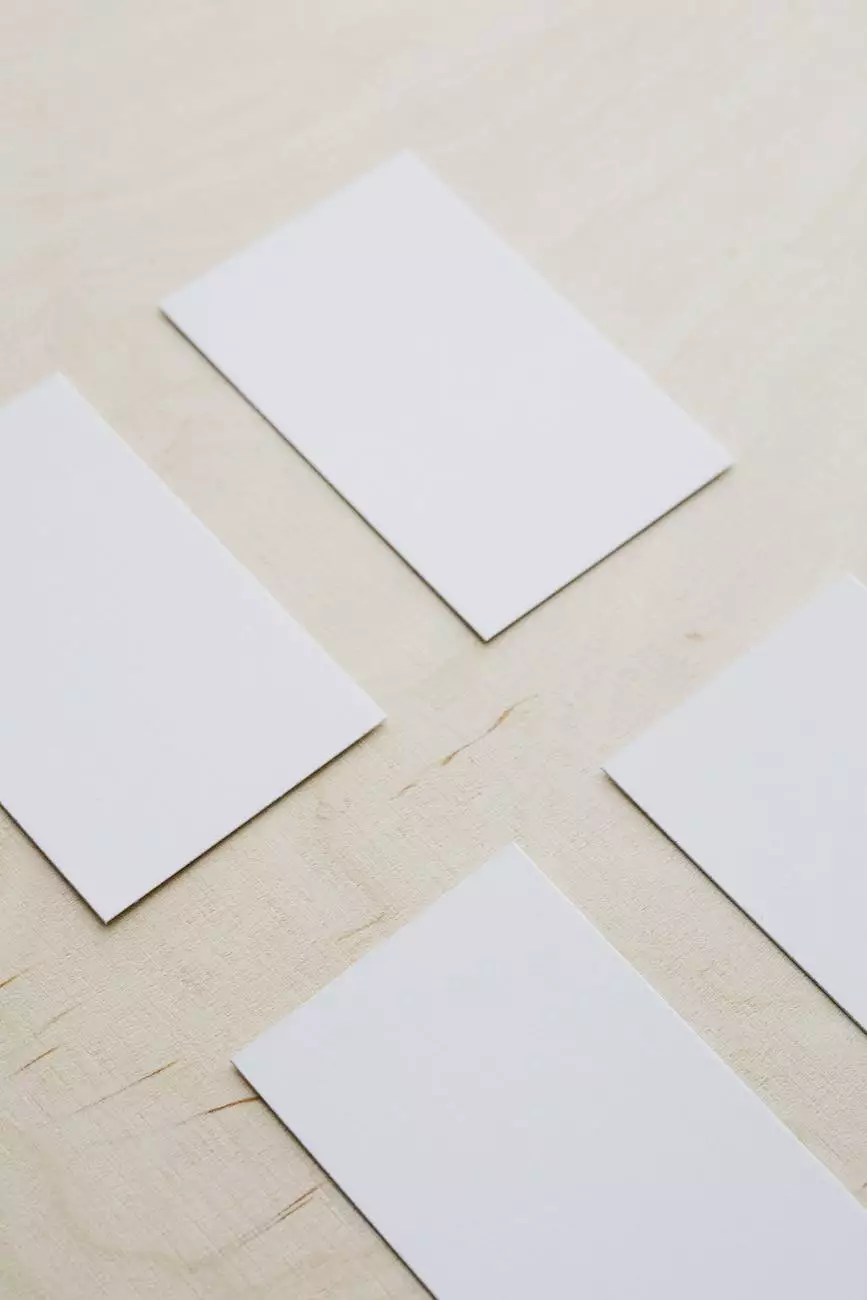 Introduction
In today's highly competitive business landscape, it's crucial for brands to stand out and engage their target audience effectively. Experiential marketing has emerged as a powerful strategy that allows businesses to create immersive and memorable experiences for their customers, resulting in increased brand awareness, customer loyalty, and ultimately, growth.
What is Experiential Marketing?
Experiential marketing, also known as engagement marketing or event marketing, is a promotional strategy that focuses on creating interactive and engaging experiences to connect with the target audience on a deeper level. It goes beyond traditional advertising and encourages active participation, involvement, and emotional connection with the brand.
Why Implement Experiential Marketing?
Implementing experiential marketing can provide numerous benefits for your brand. Here are some key reasons why it's worth considering:
Enhanced Brand Visibility: By providing unique and memorable experiences, you can generate positive word-of-mouth, social media buzz, and media coverage. This increases your brand's exposure and visibility.
Increased Engagement: Experiential marketing allows you to engage with your target audience directly, fostering deeper connections and building trust. Engaged customers are more likely to become brand advocates and loyal customers.
Differentiation: In a crowded marketplace, experiential marketing helps your brand stand out from competitors by offering something distinct and memorable. It can help you create a unique brand identity and position yourself as a leader in your industry.
Emotional Connection: Experiences evoke emotions, and experiential marketing leverages this to create a strong emotional connection between your brand and its audience. Emotional connections drive loyalty and long-term customer relationships.
Measurable Impact: Experiential marketing campaigns can be tracked and measured, providing valuable data and insights into customer behavior, preferences, and campaign effectiveness. This enables you to refine your strategies and optimize future campaigns.
Implementing Experiential Marketing Strategies
Understanding Your Target Audience
Before diving into experiential marketing, it's crucial to understand your target audience and their preferences. Conduct market research, gather insights, and create buyer personas to tailor your experiences to the specific needs and interests of your audience.
Crafting Memorable Experiences
To create meaningful experiences, you need to think beyond the ordinary. Consider the following tips:
Themed Events: Develop immersive events and activations that align with your brand's values and messaging. Create a consistent theme throughout the event to enhance brand recall.
Interactive Elements: Incorporate interactive elements such as virtual reality, gamification, or hands-on activities to engage attendees and make them active participants.
Surprise and Delight: Surprise your audience with unexpected elements, exclusive giveaways, or unique experiences that make them feel special and appreciated.
Storytelling: Use storytelling techniques to weave a compelling narrative that resonates with your audience and communicates your brand's essence effectively.
Utilizing Technology
Technology plays a crucial role in enhancing experiential marketing strategies. Leverage the power of:
Mobile Apps: Develop a dedicated mobile app for your event or campaign to provide personalized experiences, facilitate engagement, and deliver real-time information.
Social Media Integration: Encourage attendees to share their experiences on social media platforms using branded hashtags and interactive content. This amplifies your reach and engagement.
Virtual and Augmented Reality: Implement virtual or augmented reality elements to create immersive and interactive experiences, allowing your audience to engage with your brand in new and exciting ways.
Measuring Success
No marketing strategy is complete without measuring its success and learning from the results. Set clear objectives and KPIs for your experiential marketing campaigns, track relevant metrics, and analyze the data to gain actionable insights. Continuously refine and optimize your strategies based on these insights to maximize your return on investment.
Conclusion
Implementing experiential marketing strategies can unlock tremendous growth opportunities for your brand. By creating immersive and memorable experiences, you can captivate your audience, foster emotional connections, and elevate your brand's visibility and engagement. Stay ahead of the competition by leveraging the power of experiential marketing with OVYS Digital Presence and Web Design. Our expertise in website development and digital presence management will help you create and execute compelling experiential marketing campaigns that drive results.