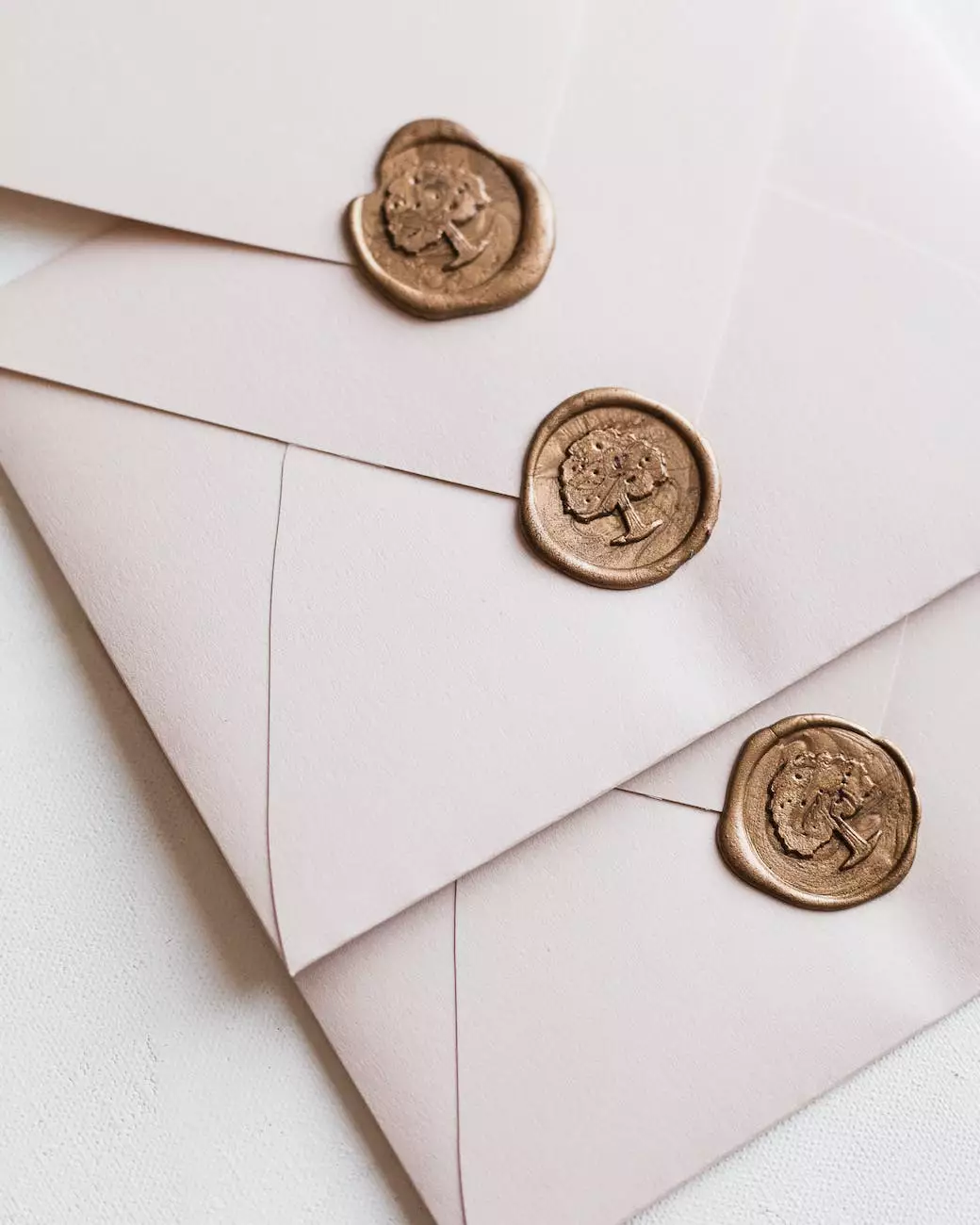 Introduction to Direct Mail
In this comprehensive archive, OVYS Digital Presence and Web Design provides invaluable resources covering all aspects of direct mail marketing. Whether you are a business owner seeking to enhance your marketing efforts or a marketer looking for innovative strategies, you'll find everything you need right here.
Benefits of Direct Mail Marketing
Direct mail marketing continues to be an indispensable tool for businesses and organizations of all sizes. As technology evolves, direct mail offers a unique way to engage and connect with your target audience in a personal and tangible manner. By incorporating direct mail into your marketing mix, you can:
Expand Your Reach: Direct mail enables you to reach a wider demographic by targeting specific locations, demographics, or industries.
Create Tangible Connections: With direct mail, your audience physically interacts with your message, creating a lasting impression that digital channels alone may not achieve.
Improve Brand Recall: The physical nature of direct mail enhances brand recall and recognition, fostering brand loyalty and increasing customer engagement.
Boost Response Rates: Personalized and targeted direct mail campaigns have higher response rates compared to other marketing channels, resulting in increased lead generation and conversions.
Enhance Customer Relationships: Through direct mail, you can nurture and strengthen customer relationships by providing valuable content and exclusive offers tailored to their needs.
Direct Mail Strategies for Success
1. Defining Your Target Audience
An essential first step in any direct mail campaign is identifying your target audience. By thoroughly understanding your customer demographics, needs, and preferences, you can tailor your messaging and offers to maximize response rates.
2. Creating Compelling Designs
A visually appealing and well-crafted direct mail piece can make all the difference. Engage your audience with eye-catching designs, captivating headlines, and compelling calls to action. OVYS Digital Presence and Web Design can assist you in creating stunning designs that align with your brand identity and capture attention.
3. Personalizing Your Direct Mail
Personalization is key to increasing the effectiveness of your direct mail campaigns. By incorporating personalized elements such as recipient's name, tailored content, and exclusive offers, you can enhance engagement and response rates. We'll guide you in implementing advanced personalization techniques that yield exceptional results.
4. Integrating Multi-Channel Marketing
Direct mail works best when combined with other marketing channels. By integrating direct mail with digital marketing strategies, such as email marketing and social media campaigns, you can amplify your message and extend your reach. Our expertise in website development and digital presence ensures a seamless integration between your online and offline marketing efforts.
5. Tracking and Analyzing Performance
Measuring the success of your direct mail campaigns is crucial for continuous improvement. Implement tracking mechanisms and analytics tools to monitor response rates, conversions, and ROI. OVYS Digital Presence and Web Design can help you set up effective tracking systems to gain valuable insights into your campaign performance.
Unlock the Potential of Direct Mail Marketing
At OVYS Digital Presence and Web Design, we are passionate about helping businesses harness the power of direct mail marketing. Explore our comprehensive archive to discover expert insights, tips, and strategies that will supercharge your direct mail campaigns. Stay tuned for the latest trends and updates in this ever-evolving marketing landscape.