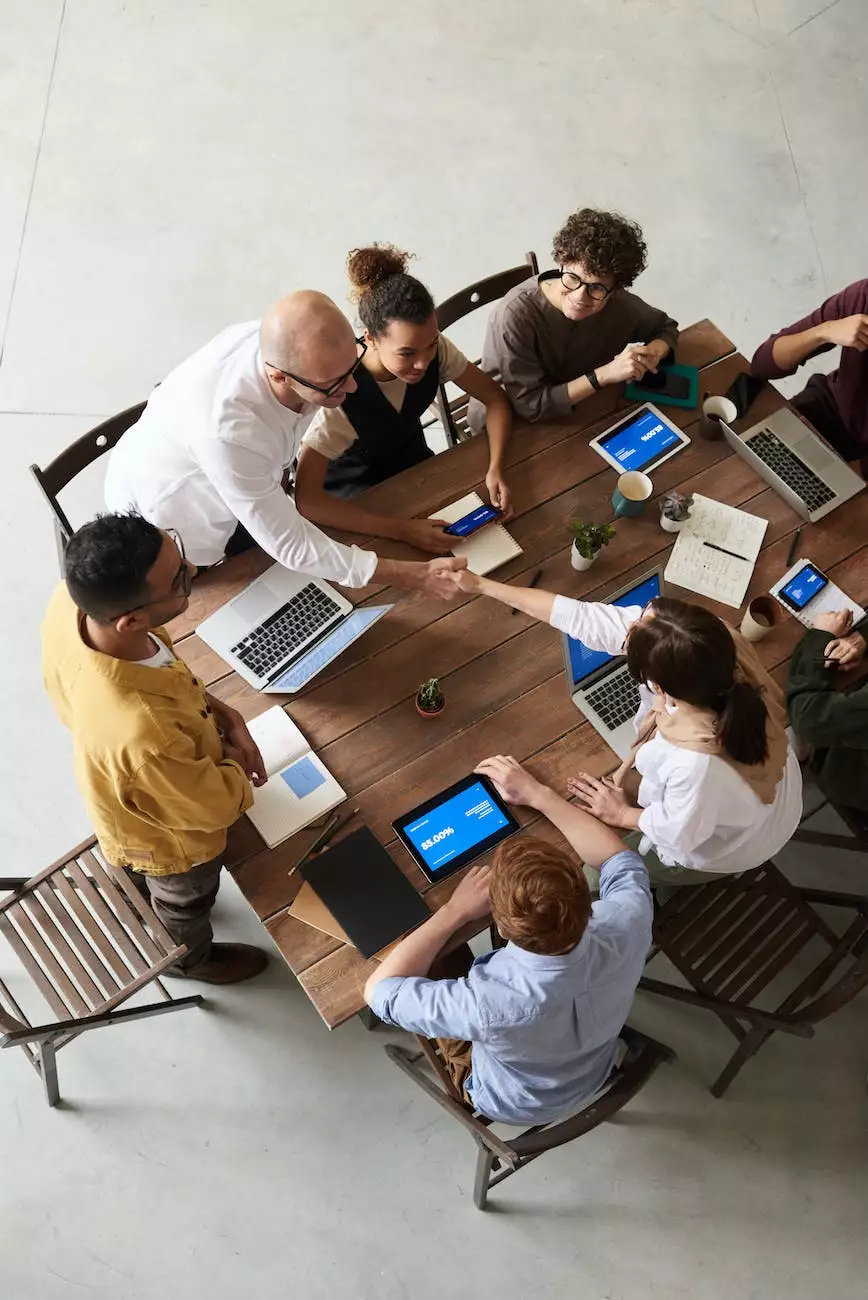 Elevating Businesses with Expert Web Design
Welcome to the "Our Team" page of OVYS Digital Presence and Web Design! We are a leading website development agency specializing in serving businesses in the Business and Consumer Services sector. With our expertise and dedication to excellence, we strive to help our clients achieve a strong online presence and stay ahead of the competition.
Meet Our Team of Web Design Professionals
At OVYS Digital, we have a team of highly skilled and passionate professionals who are committed to providing top-notch web design solutions. Our team consists of experienced web designers, developers, content creators, and digital marketing specialists who work collaboratively to deliver cutting-edge websites that captivate visitors and drive conversions.
Unparalleled Web Design Expertise
Each member of our team brings a unique set of skills and expertise to the table. From conceptualizing visually appealing designs to implementing functional and user-friendly interfaces, our team excels in every aspect of the web design process. We stay up-to-date with the latest industry trends and technologies to ensure that our clients receive websites that are not only visually stunning but also optimized for search engines.
Collaborative Approach for Success
At OVYS Digital, we believe in the power of collaboration. Our team works closely with our clients, understanding their specific needs and goals, to create customized website solutions. We value open communication and strive to build strong, long-lasting relationships with our clients. By fostering a collaborative environment, we ensure that our clients' visions are effectively translated into a compelling online presence.
Delivering Results for Businesses in the Business and Consumer Services Sector
As a specialized web design agency serving the Business and Consumer Services sector, OVYS Digital has a deep understanding of the unique challenges and opportunities faced by businesses in this industry. We leverage our expertise to craft websites that truly resonate with the target audience, leading to increased brand visibility, higher engagement, and ultimately, more business opportunities.
Comprehensive Website Solutions
Our comprehensive website solutions are tailored to meet the specific requirements of businesses in the Business and Consumer Services sector. Whether you need an informational website, an e-commerce platform, or a booking system, our team can create a customized solution that aligns with your business goals and objectives.
High-End Web Design for Competitive Edge
In a highly competitive digital landscape, having a high-end web design is crucial for standing out from the crowd. Our team combines creativity, technical expertise, and attention to detail to deliver visually stunning websites that leave a lasting impression on your target audience. With a focus on user experience and conversion optimization, we ensure that your website not only looks great but also drives measurable results.
Your Partner for Digital Success
By choosing OVYS Digital as your web design partner, you gain access to a team of dedicated professionals who are passionate about your digital success. From the initial planning stages to website launch and beyond, we are committed to providing exceptional service, efficient project management, and ongoing support.
Driving Growth and ROI
Our primary goal is to help businesses flourish in the digital realm. With our strategic approach, we focus on driving growth and maximizing return on investment (ROI) for our clients. We believe in data-driven decisions and continuously monitor and optimize our websites to ensure optimal performance and results.
Stay Ahead with OVYS Digital
In today's fast-paced digital landscape, staying ahead of the competition is crucial. OVYS Digital is your trusted partner for web design, providing innovative solutions that help businesses thrive. Contact us today to learn how our team can elevate your online presence and drive your business forward.