How to Target Existing Customers With Your Business
Aug 10, 2018
Marketing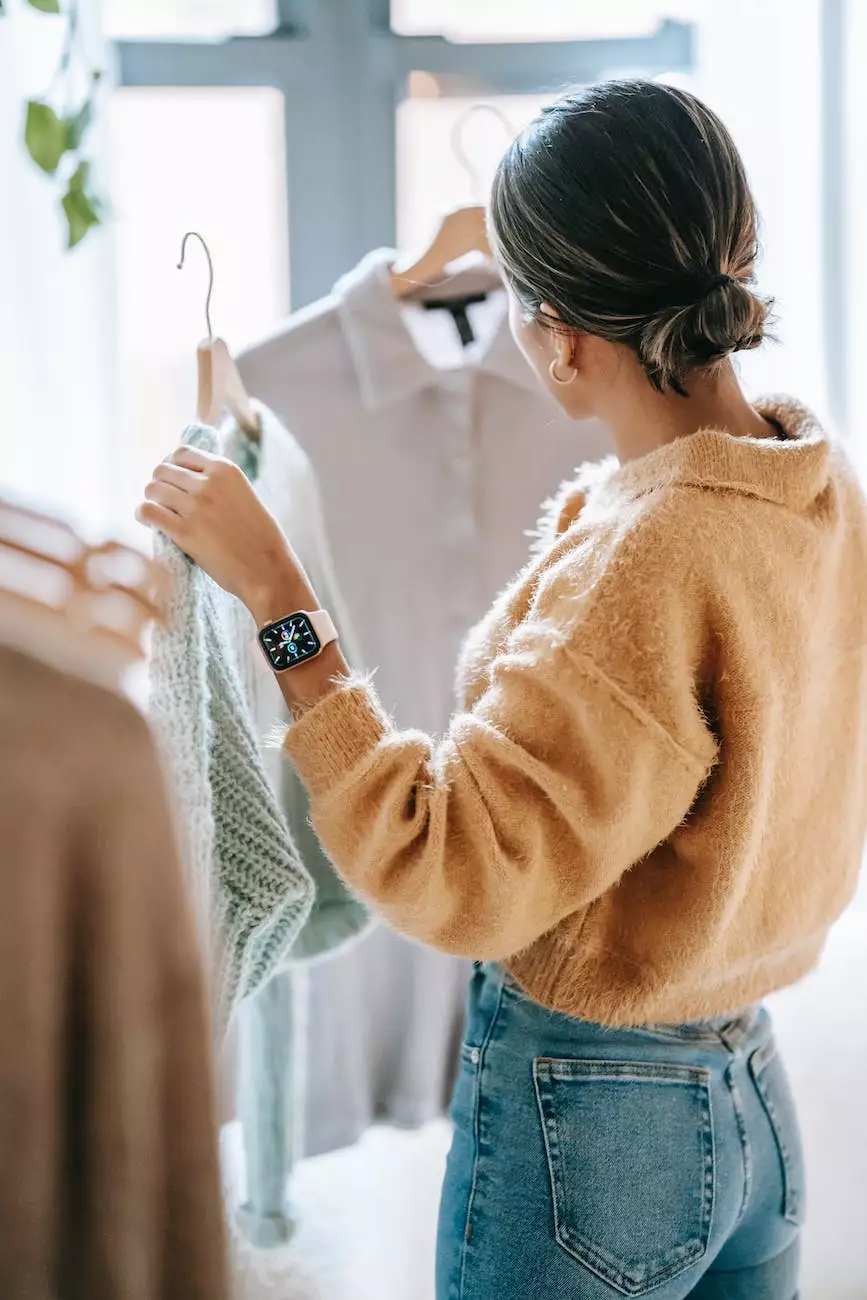 Welcome to OVYS Digital Presence and Web Design - your expert partner in website development and digital marketing strategies for businesses in various industries. In this article, we will explore effective ways to target your existing customers, helping your business grow and thrive. By implementing successful content strategies and personalized approaches, you can unlock the full potential of your customer base.
The Importance of Existing Customers
It is crucial for businesses to recognize the value of their existing customers. While acquiring new customers is undoubtedly important, nurturing and retaining existing customers can lead to significant long-term success. Not only do loyal customers support your business by making repeated purchases, but they are also more likely to refer your products or services to others. Investing in strategies to target this customer segment can result in increased customer satisfaction, higher sales, and enhanced brand loyalty.
Understanding Your Existing Customers
Before devising a tailor-made content strategy, it is essential to understand your existing customers. Conduct thorough market research, analyze customer data, and gain insights to create a comprehensive customer profile. Identify their needs, preferences, and motivations. By understanding their behavior and preferences, you can create highly targeted campaigns that resonate with your audience.
Segmenting Your Customer Base
To effectively target your existing customers, segment them into specific groups based on shared characteristics. This segmentation can be based on demographics, preferences, purchase history, or any other relevant criteria. This enables you to craft personalized messages that speak directly to each customer segment. By doing so, you can deliver a more compelling and relevant experience, increasing engagement and conversions.
Developing a Content Strategy
A well-thought-out content strategy is vital for targeting existing customers. By creating valuable and engaging content, you can reinforce your customers' loyalty, build trust, and establish your business as an authority in your industry. Here are some key elements to consider when developing your content strategy:
1. Understanding Customer Needs
Identify the needs and pain points of your existing customers. Consider their goals and challenges, and create content that addresses these issues directly. By providing relevant solutions, you position your business as a trusted ally, fostering a deeper connection with your customers.
2. Crafting Compelling Stories
Storytelling is a powerful tool in marketing. Use narratives to create compelling content that resonates with your customers on an emotional level. Share success stories, case studies, and testimonials to showcase how your products or services have benefitted others.
3. Personalizing Communication
Personalization is key when targeting existing customers. Leverage the data you have gathered to customize your communication, addressing customers by their names and providing recommendations based on their preferences. Tailor your content to each customer segment, offering a personalized experience that fosters loyalty.
4. Utilizing Different Content Formats
Experiment with various content formats to cater to different customer preferences. This can include blog articles, videos, infographics, podcasts, or interactive content. By diversifying your content, you can engage customers in different ways, appealing to their preferred media consumption habits.
5. Implementing Customer Feedback
Actively seek feedback from your existing customers and use their input to refine your content strategy. Pay attention to their comments, reviews, and suggestions. This valuable feedback provides insights into their expectations and enables you to continuously improve your offerings.
Maintaining Communication Channels
Establishing effective communication channels with your existing customers is crucial. By maintaining an ongoing dialogue, you can nurture relationships, obtain valuable feedback, and keep customers informed about updates, promotions, or new offerings. Here are some ways to achieve this:
1. Email Marketing Campaigns
Set up segmented email campaigns to deliver targeted content directly to your customers' inboxes. Send personalized newsletters, exclusive offers, or updates tailored to each customer segment. Ensure your emails provide value, such as educational content, helpful tips, or special discounts.
2. Social Media Engagement
Utilize social media platforms to engage with your existing customers. Create communities, share relevant content, and actively respond to comments and messages. Social media allows you to establish a closer connection with your audience, encouraging loyalty and word-of-mouth referrals.
3. Customer Loyalty Programs
Implement customer loyalty programs to reward and retain your existing customers. Offer exclusive perks, discounts, or early access to new products. These programs incentivize customers to remain loyal to your brand while making them feel valued and appreciated.
4. Interactive Webinars or Events
Organize webinars, workshops, or virtual events where you can engage with your existing customers directly. These interactive sessions provide an opportunity to educate, entertain, and address any questions or concerns. Additionally, they allow you to receive real-time feedback and foster a sense of community among your customers.
Monitoring and Optimization
Never underestimate the power of data analysis when it comes to targeting existing customers. Continuously monitor the performance of your content strategy, measure engagement metrics, and identify areas for improvement. Regularly optimize your campaigns based on the insights you gather, ensuring that your content remains relevant, impactful, and effective.
Conclusion
By implementing a comprehensive content strategy and personalized communication, you can effectively target your existing customers and boost your business growth. Recognize the value of this customer segment, understand their needs, and develop strategies that cater to their preferences. Remember to constantly analyze and optimize your campaigns, staying ahead of the curve in the competitive landscape.
Partner with OVYS Digital Presence and Web Design, the industry experts in website development and digital marketing solutions. Contact us today to unlock the full potential of your business and reach new heights of success.