Video Production Services by OVYS Digital Presence and Web Design
Aug 11, 2020
Marketing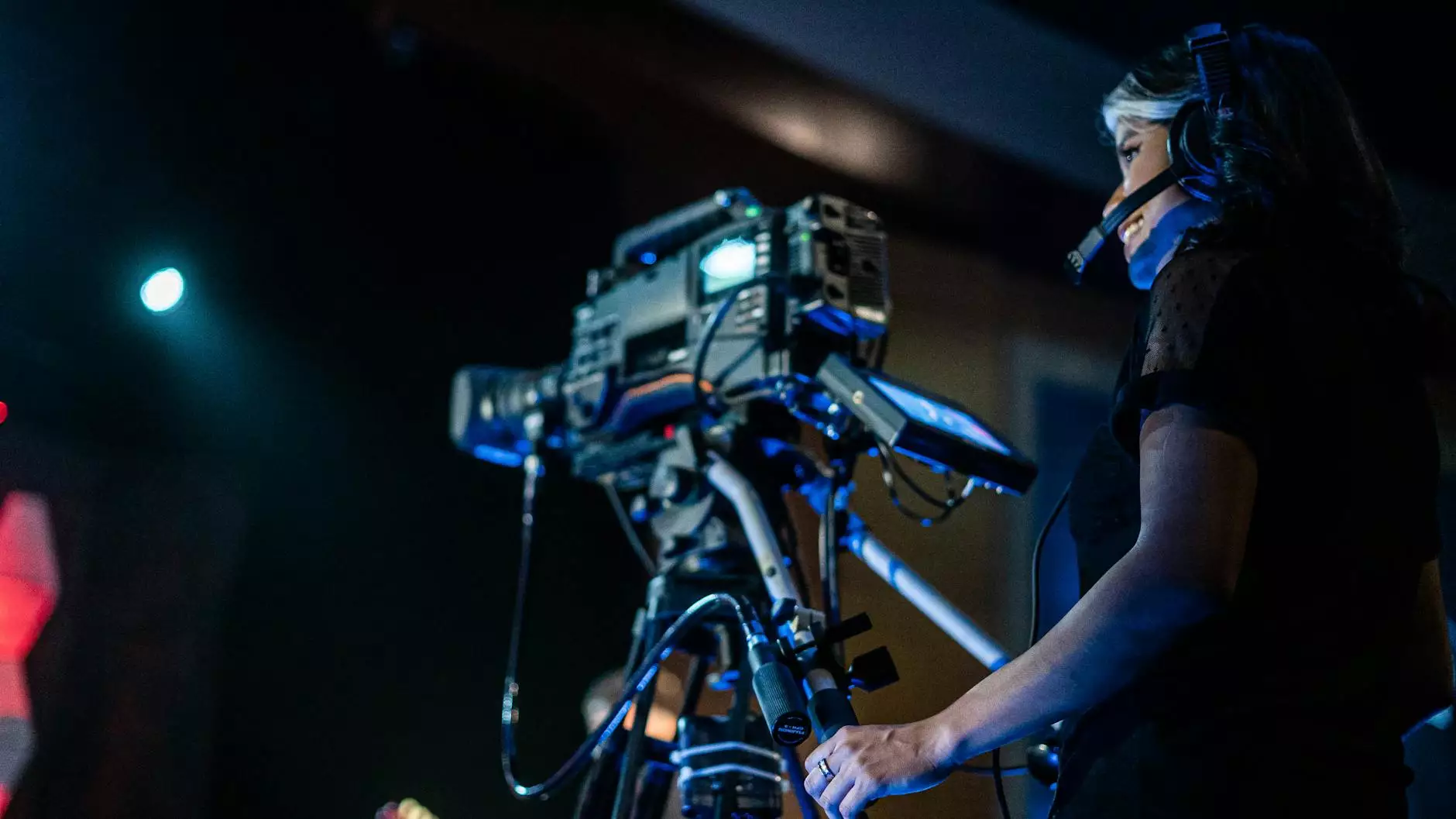 At OVYS Digital Presence and Web Design, we understand the power of video in today's digital landscape. Video content is not only visually engaging but also helps businesses effectively convey their message and connect with their target audience. As a leading provider of website development and digital marketing solutions, our video production services are tailored to meet your unique business needs.
Why Choose OVYS for Your Video Production Needs?
When it comes to video production, OVYS stands out from the competition. Here's why:
1. Unparalleled Expertise
With years of experience in the industry, our team of video production experts has honed their skills and mastered the art of creating impactful videos. Whether you need a promotional video, corporate video, or animated explainer video, we have the expertise to deliver outstanding results.
2. Creative Storytelling
Our team excels in storytelling. We believe that an effective video is one that can captivate the audience and convey the intended message in a memorable way. With our creative approach, we bring your brand story to life, connecting with your audience on a deeper level.
3. High-Quality Production Equipment
OVYS is equipped with state-of-the-art production equipment to ensure that your videos are of the highest quality. From professional cameras and lighting to sound equipment and editing software, we have the tools to produce visually stunning videos that exceed your expectations.
Our Video Production Process
At OVYS, we follow a meticulous video production process to ensure that each project is executed flawlessly. Here's an overview of our process:
1. Discovery and Planning
We begin by understanding your goals, target audience, and brand identity. This allows us to create a tailored video production plan that aligns with your objectives.
2. Pre-Production
In the pre-production phase, we develop a script, storyboard, and shot list. We also handle casting, location scouting, and any necessary permits. We pay attention to every detail to ensure a smooth production process.
3. Production
During the production phase, our professional team brings the script to life. We capture high-quality footage and ensure that the production runs seamlessly. Our team handles everything from directing and cinematography to sound recording and lighting setup.
4. Post-Production
Once the filming is complete, our talented editors work their magic to create a compelling final product. We add visual effects, refine the audio, and incorporate any necessary animations or graphics to enhance the overall video.
5. Delivery and Optimization
Upon completion, we deliver the final video in your preferred format. We also provide guidance on optimizing the video for various platforms, ensuring that it reaches your target audience effectively.
Video Production Services Offered
OVYS Digital Presence and Web Design offers a wide range of video production services to cater to diverse business needs. Our services include:
Promotional videos
Corporate videos
Product demonstration videos
Testimonial videos
Event coverage videos
Animated explainer videos
Whether you need a video to promote a new product or service, showcase your brand's story, or educate your audience about your offerings, we have the expertise to bring your vision to life.
Enhance Your Online Presence with OVYS Video Production
In today's digital world, video has become a powerful tool for businesses to connect with their target audience. With OVYS Digital Presence and Web Design's video production services, you can leverage the power of video to enhance your online presence, drive engagement, and increase conversions.
Get in touch with our team today to discuss your video production needs and embark on a journey to create captivating videos that set you apart from your competition.