Full-service Marketing Agency and StoryBrand Certified
Sep 29, 2022
Marketing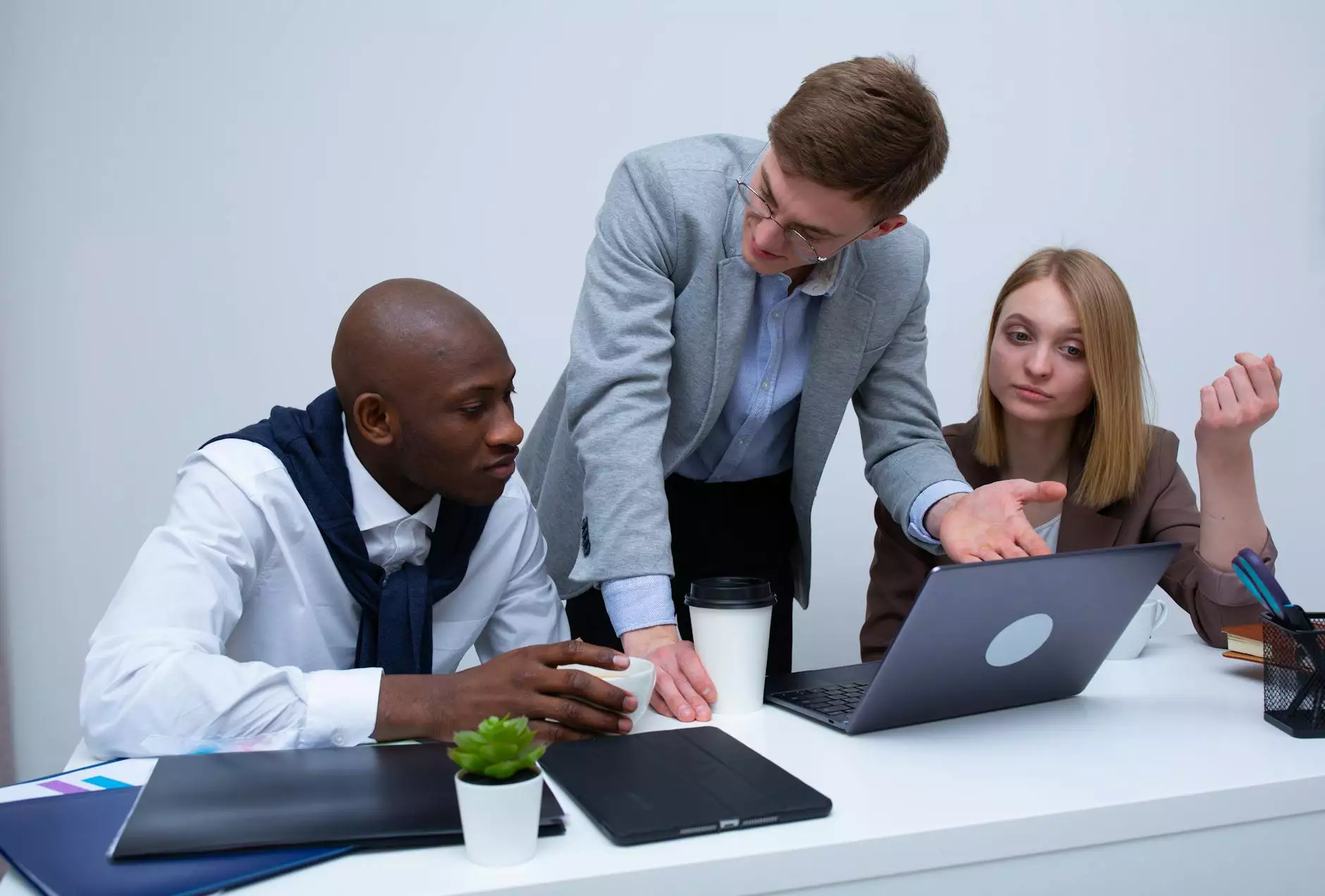 Welcome to OVYS Digital Presence and Web Design, a leading full-service marketing agency and StoryBrand Certified partner. We specialize in providing high-end website development services tailored to businesses in the business and consumer services sector. With our expertise and commitment to excellence, we help our clients elevate their online presence, attract targeted audiences, and drive measurable results.
Website Development Services
At OVYS Digital Presence and Web Design, we understand the importance of a visually appealing and user-friendly website in today's digital landscape. Our team of talented web developers, designers, and content strategists work collaboratively to create custom websites that represent our clients' unique brands and effectively communicate their value propositions.
Our website development services encompass a wide range of capabilities:
1. Responsive Web Design
In this mobile-driven era, having a website that adapts seamlessly across different devices and screen sizes is crucial. Our team ensures that your website looks and functions flawlessly on desktops, tablets, smartphones, and other mobile devices. With a responsive design, your website will not only provide an optimal user experience but also increase your search engine visibility.
2. User Experience Optimization
We believe that user experience is vital in determining the success of a website. Our web development process prioritizes intuitive navigation, visually engaging layouts, and fast loading times to enhance user satisfaction and encourage meaningful interactions. By optimizing the user experience, we help increase conversions and customer retention rates.
3. Content Management System Integration
Managing and updating your website should be easy and hassle-free. We integrate powerful content management systems (CMS) such as WordPress, Shopify, or Magento to empower you to effortlessly add, edit, and organize your website content. Our team provides comprehensive training and support to ensure you can make the most out of your CMS.
4. E-commerce Solutions
If you're looking to expand your business online and tap into the growing e-commerce market, our team can develop robust e-commerce solutions tailored to your specific requirements. We leverage industry-leading platforms like WooCommerce or Shopify to create secure and scalable online stores that facilitate seamless transactions and drive revenue growth.
5. Search Engine Optimization (SEO)
A visually stunning website is just the beginning. To stand out from your competitors and attract organic traffic, you need strong search engine optimization strategies. Our web development team implements SEO best practices, including keyword research, on-page optimization, and technical optimization, to improve your website's visibility and rankings on search engine result pages.
Why Choose OVYS Digital Presence and Web Design?
When it comes to choosing a full-service marketing agency and website development partner, OVYS Digital Presence and Web Design stands out for several reasons:
1. Expertise and Experience
We have years of experience working with businesses in the business and consumer services industry. Our team's extensive knowledge of the industry allows us to understand your unique needs and develop tailored solutions that drive tangible results.
2. StoryBrand Certified
As a certified StoryBrand agency, we employ the proven StoryBrand framework to craft compelling brand narratives that resonate with your target audience. By effectively communicating who you are and what you offer, we help you establish a strong connection with potential customers, leading to increased brand awareness and customer loyalty.
3. Results-Driven Approach
We are committed to delivering measurable results for our clients. Whether it's increasing website traffic, boosting conversions, or improving search engine rankings, our team employs data-driven strategies and analytics to track your website's performance and make informed optimizations.
4. Collaborative Process
At OVYS Digital Presence and Web Design, we believe in the power of collaboration. We work closely with you to gain a deep understanding of your business goals, target audience, and brand identity. Our team values your input throughout the entire web development process to ensure we create a website that aligns with your vision and exceeds your expectations.
5. Exceptional Customer Support
We pride ourselves on providing exceptional customer support. Whether you have questions, need technical assistance, or require further website updates, our dedicated support team is always available to assist you. We are committed to building long-lasting partnerships with our clients and being a reliable resource for their ongoing online presence needs.
Contact OVYS Digital Presence and Web Design Today
Elevate your online presence and attract your target audience with a high-end website developed by OVYS Digital Presence and Web Design. As a leading full-service marketing agency and StoryBrand Certified partner, we have the tools, expertise, and passion to help your business thrive in the competitive digital landscape.
Get in touch with us today to discuss your website development needs and explore the possibilities of partnering with OVYS Digital Presence and Web Design. We look forward to embarking on an exciting journey with you and shaping your online success.
OVYS Digital Presence and Web Design - Business and Consumer Services - Website Development | © 2021 - All rights reserved.