Top 8 Industries That SEO Services Can Help
Feb 21, 2018
Marketing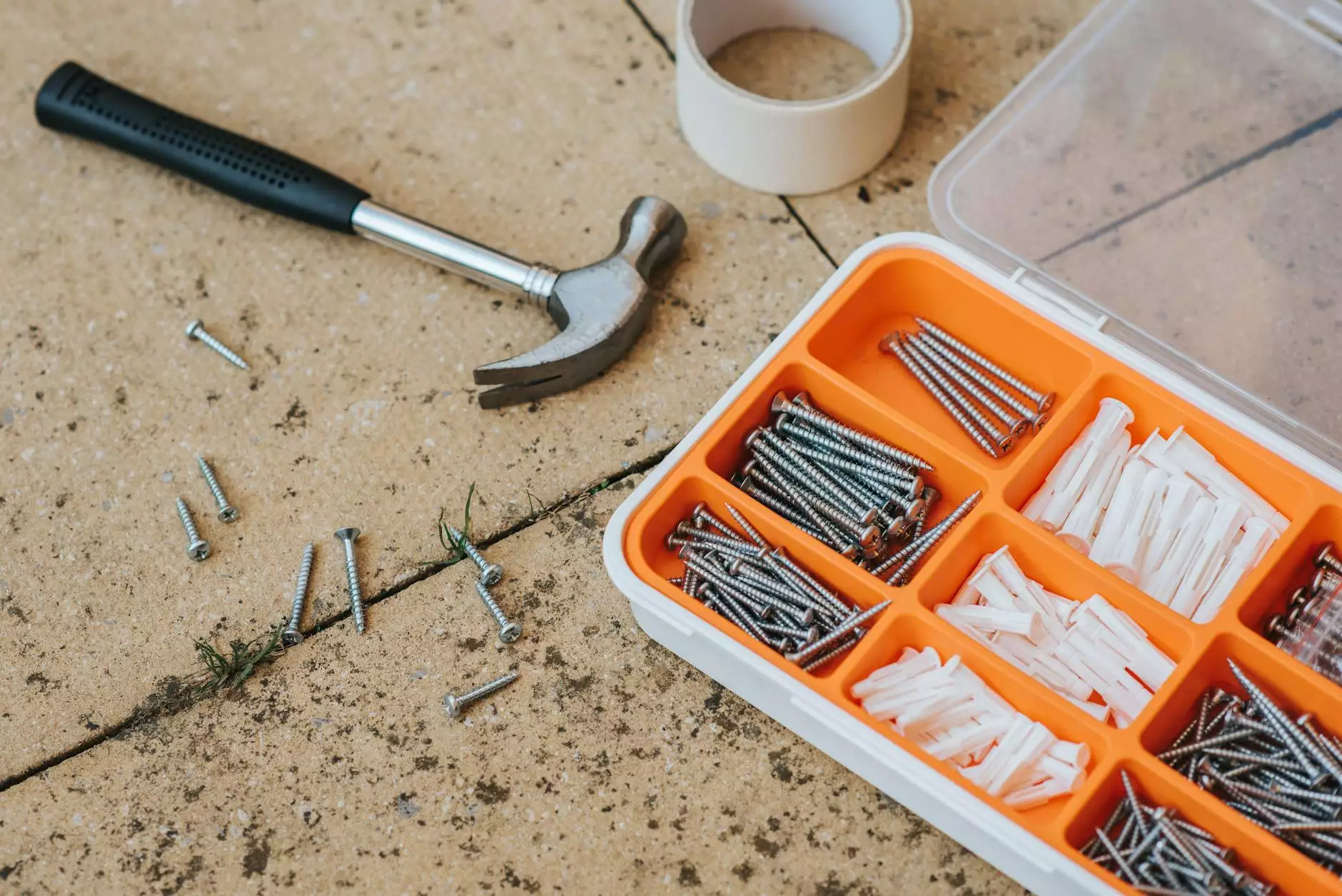 In today's digital age, it is crucial for businesses to prioritize their online presence. With the rapid growth of internet usage, having a well-optimized website has become essential for attracting potential customers and staying ahead of the competition. As an industry leader in website development and digital services, OVYS Digital Presence and Web Design understands the significance of efficient Search Engine Optimization (SEO) in boosting organic visibility and driving targeted traffic to business websites. In this article, we will explore the top eight industries that can benefit immensely from SEO services.
1. E-commerce
E-commerce businesses heavily rely on online transactions. To succeed in this highly competitive field, having a strong online presence is paramount. By implementing effective SEO strategies, e-commerce websites can improve their organic rankings, drive more qualified traffic, and increase conversion rates. OVYS Digital Presence and Web Design has a proven track record of developing SEO campaigns specifically tailored for e-commerce businesses, resulting in increased visibility and revenue.
2. Hospitality and Travel
The hospitality and travel industry thrives on providing exceptional experiences to customers. By utilizing SEO services, businesses within this industry can ensure their offerings reach a wider audience. Implementing targeted keywords specific to popular travel destinations, hotels, and attractions can drive organic traffic to their websites. OVYS Digital Presence and Web Design's SEO expertise helps businesses in this industry rank higher on search engine results pages (SERPs) and attract more travelers.
3. Real Estate
For real estate agencies and property developers, SEO plays a crucial role in improving visibility among potential buyers and sellers. Optimized content highlighting local neighborhoods, property listings, and real estate trends helps businesses in this industry connect with their target audience more effectively. OVYS Digital Presence and Web Design crafts SEO strategies tailored to the unique needs of real estate businesses, ensuring they stand out in a competitive marketplace.
4. Healthcare
In the healthcare industry, establishing trust and credibility is essential. By leveraging SEO, healthcare professionals and organizations can enhance their online reputation, reach new patients, and provide valuable medical information to a wider audience. OVYS Digital Presence and Web Design's SEO services focus on targeting relevant keywords, implementing local SEO techniques, and optimizing technical aspects to improve visibility for healthcare websites.
5. Legal Services
Law firms and legal professionals face fierce competition when it comes to online visibility. Effective SEO allows legal service providers to showcase their expertise, attract potential clients, and generate leads. OVYS Digital Presence and Web Design specializes in crafting SEO strategies for the legal industry, ensuring that law firms rank higher for relevant search queries, such as "best law firms in [location]" or "experienced attorneys specializing in [practice area]."
6. Financial Services
In an industry focused on trust and expertise, SEO services are essential for financial service providers to build credibility and attract clients. By targeting relevant keywords related to financial planning, investing, and banking, these businesses can increase their online visibility and establish themselves as industry leaders. OVYS Digital Presence and Web Design's SEO techniques help financial service providers generate qualified leads and drive growth.
7. Home Improvement
As the home improvement industry continues to grow, businesses in this sector can greatly benefit from SEO services. By optimizing their websites for relevant keywords such as "home renovations," "interior design," and "landscaping services," home improvement businesses can attract homeowners looking for remodeling solutions. OVYS Digital Presence and Web Design's expertise in SEO for home improvement ensures they stay ahead of the competition and drive more targeted traffic.
8. Automotive
The automotive industry is highly competitive, with numerous businesses vying for the attention of car buyers and enthusiasts. By incorporating effective SEO strategies, automotive dealerships, repair shops, and car accessory sellers can improve their online visibility and attract more customers. OVYS Digital Presence and Web Design's SEO services focus on optimizing websites for relevant keywords, such as "car dealership [location]" or "auto repair shop near me," resulting in increased website traffic and improved business prospects.
In conclusion, SEO services play a crucial role in enhancing online visibility and driving targeted traffic to websites, regardless of the industry. OVYS Digital Presence and Web Design understands the unique needs of different industries and crafts customized SEO strategies for optimal results. Whether you are an e-commerce business, a healthcare provider, or an automotive dealership, our team of experts is ready to help you achieve your online goals. Contact OVYS Digital Presence and Web Design today to take the first step towards improving your organic rankings and boosting your business performance!