Native Ads vs. Banner Ads
Nov 15, 2019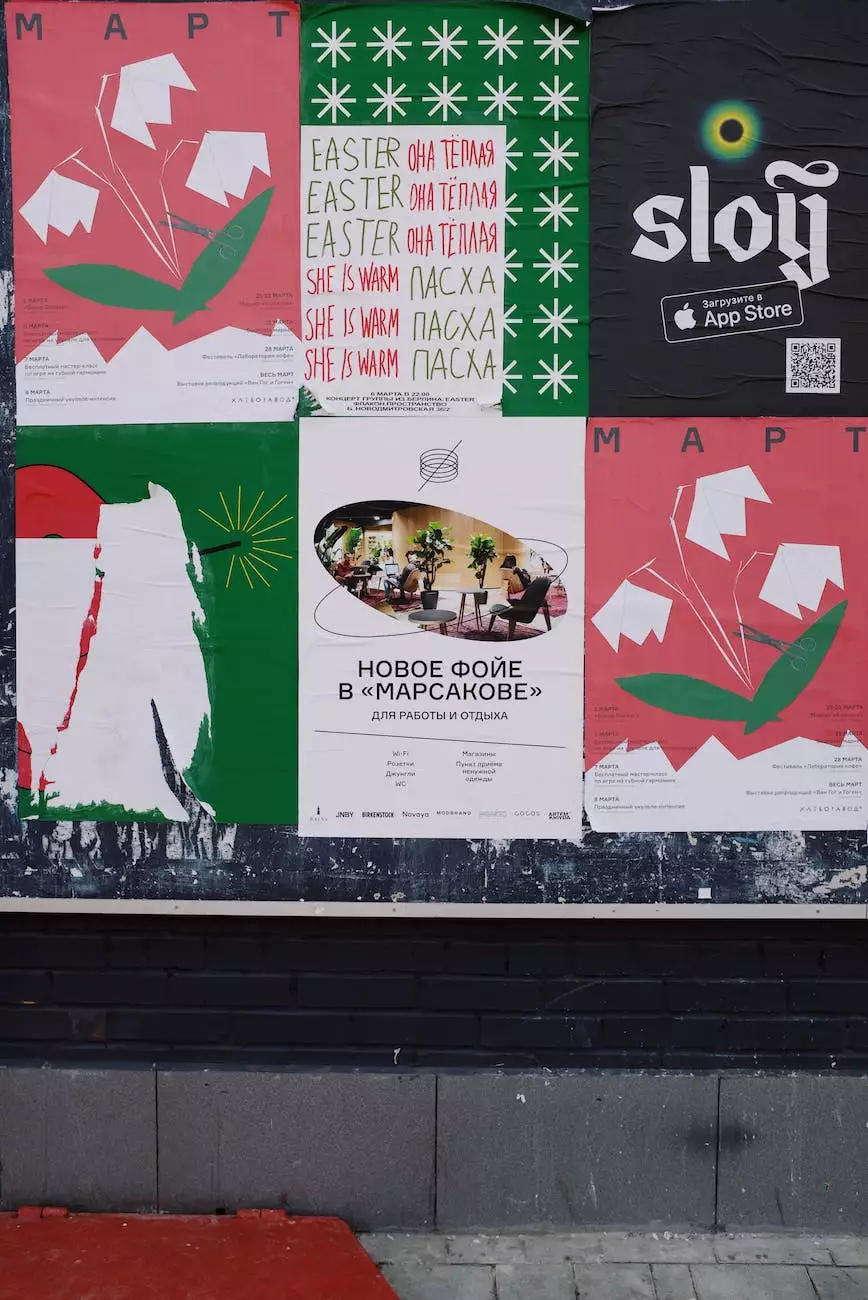 Welcome to OVYS Digital Presence and Web Design, your one-stop solution for all your website development needs in the business and consumer services industry. In this article, we will discuss the key differences between native ads and banner ads, two widely used forms of online advertising, and how they can impact your online presence.
1. Introduction
Native ads and banner ads are both effective methods of promoting your products or services online. However, they have distinct characteristics and offer different benefits to businesses. Understanding these differences can help you make informed decisions when planning your online advertising strategies.
2. Native Ads
Native ads are designed to blend seamlessly with the content of the website on which they appear. They mimic the look and feel of the surrounding content, making them less intrusive and more engaging for users. Native ads can be found in various formats, such as sponsored articles, promoted listings, or social media ads.
One of the key advantages of native ads is their ability to generate higher click-through rates (CTRs) compared to traditional banner ads. Studies have shown that users are more likely to click on native ads because they are perceived as valuable content rather than intrusive advertisements.
Another benefit of native ads is the enhanced user experience they provide. By integrating seamlessly with the website's content, native ads offer a non-disruptive browsing experience, leading to higher user engagement and longer website visits.
3. Banner Ads
Banner ads, on the other hand, are graphical advertisements that appear at the top, bottom, or sides of a webpage. They are typically displayed in standard sizes and can include static images, animated images, or even videos. Banner ads can be highly customizable and eye-catching, allowing businesses to showcase their brand or products creatively.
While banner ads may be considered more visually striking compared to native ads, they often suffer from banner blindness, a phenomenon where users automatically ignore or overlook banner-like elements on a webpage. This can lead to lower click-through rates and overall conversions.
However, banner ads still hold value in certain scenarios, such as retargeting campaigns or creating brand awareness. They can effectively reach a wide audience and reinforce brand recognition when placed strategically.
4. Which is Right for Your Business?
Deciding between native ads and banner ads ultimately depends on your specific business goals and target audience. Here are a few factors to consider:
Relevance: Native ads are more suitable for promoting content-driven experiences, while banner ads can be impactful for visual-based campaigns.
Engagement: If your primary goal is to engage and interact with your audience, native ads can provide a better user experience. For broader brand exposure, banner ads can be effective.
Platform: Consider the platforms where each ad format will be displayed. Native ads are commonly found on social media and content-driven websites, while banner ads are prevalent across various websites and ad networks.
Budget: Determine the budget allocated for your online advertising campaigns. Native ads may require more resources for content creation, while banner ads may involve graphic design and production costs.
5. OVYS Digital Presence and Web Design
At OVYS Digital Presence and Web Design, we understand the importance of selecting the right advertising strategies for your business. Our team of experts specializes in website development and digital marketing, ensuring that your online presence achieves optimal results.
Whether you choose native ads or banner ads, we can assist you in crafting compelling campaigns and optimizing your website for enhanced search engine visibility. Our comprehensive approach focuses on driving targeted traffic, enhancing user engagement, and ultimately boosting conversions.
Partner with OVYS Digital Presence and Web Design today! Contact us for a consultation and let us help you navigate the world of online advertising in the business and consumer services industry.