What Search Engine Optimization Mistakes are You Making?
Feb 7, 2022
Marketing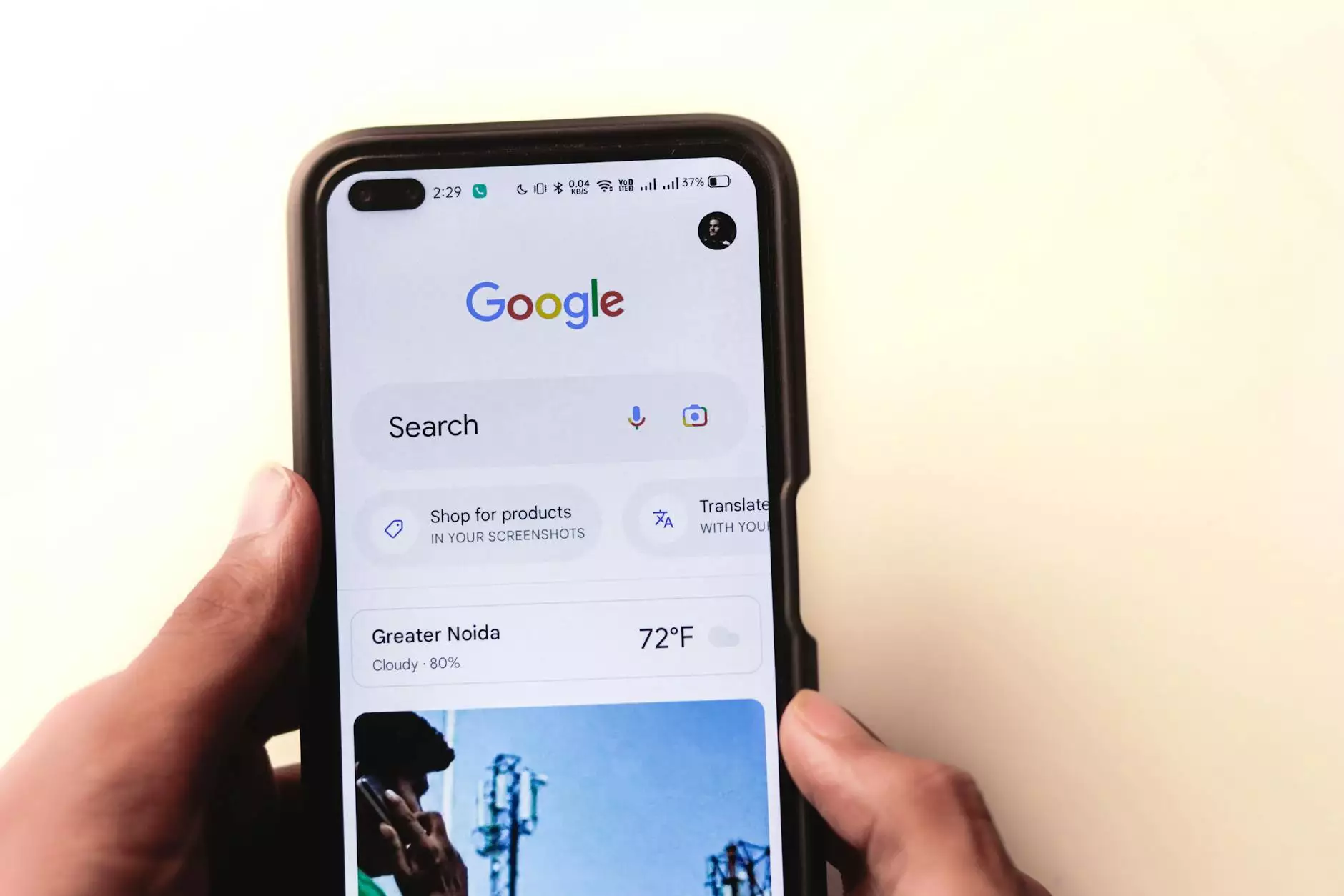 Welcome to OVYS Digital Presence and Web Design's comprehensive guide on search engine optimization (SEO) mistakes. Our team of experts is here to help you improve your website's ranking in search engine results pages (SERPs) and drive more organic traffic to your business.
1. Neglecting Keyword Research and Optimization
One of the most common mistakes in SEO is not conducting proper keyword research and optimization. Without understanding what keywords your target audience is searching for, it becomes difficult to create relevant and optimized content that can rank well on search engines.
At OVYS Digital Presence and Web Design, we utilize advanced keyword research tools to identify valuable keywords related to your business and industry. We then optimize your website's content, including meta tags, headings, and body text, to ensure maximum visibility for these keywords.
2. Poor Website Structure and Navigation
Your website's structure and navigation play a crucial role in both user experience and search engine rankings. If your website has a complex or confusing structure, search engines may struggle to crawl and index your pages effectively, resulting in lower visibility.
Our team at OVYS Digital Presence and Web Design specializes in creating intuitive and user-friendly website designs. We ensure that your website has a clear hierarchical structure, logical navigation menus, and internal linking structure, making it easy for both users and search engines to explore and understand your content.
3. Lack of High-Quality and Engaging Content
Content is king in the world of SEO, and having high-quality, engaging, and relevant content is essential for higher search rankings. Many websites make the mistake of having thin or duplicate content, which can negatively impact their SEO efforts.
At OVYS Digital Presence and Web Design, we have a team of experienced copywriters who specialize in creating SEO-friendly content. We conduct in-depth research on your industry, target audience, and competitors to develop content that meets the needs of both search engines and users. Our content is informative, well-structured, and optimized to rank for relevant keywords.
4. Ignoring On-Page Optimization
On-page optimization involves optimizing various elements of your web pages to improve their visibility and rankings on search engines. This includes optimizing meta tags, headings, URLs, image alt tags, and internal linking.
Our experts at OVYS Digital Presence and Web Design meticulously analyze each on-page element of your website and optimize them to align with your targeted keywords. We ensure that your meta tags are descriptive and compelling, your headings are properly structured, and your URLs are concise and keyword-rich. By paying attention to these details, we can maximize your website's on-page optimization and improve its overall search visibility.
5. Neglecting Mobile-Friendliness and Page Speed
In today's mobile-driven world, having a mobile-friendly website is no longer an option but a necessity. Neglecting mobile optimization can result in poor user experience and lower rankings on Google and other search engines.
OVYS Digital Presence and Web Design specializes in responsive web design, ensuring that your website looks and functions flawlessly across all devices. We optimize your website's loading speed by compressing images, minifying code, and leveraging caching techniques, ultimately improving your website's rankings and user experience.
6. Lack of a Strong Backlink Profile
Inbound links, or backlinks, are an important ranking factor for search engines. Backlinks from authoritative and relevant websites indicate that your website is trustworthy and valuable, positively impacting your search rankings.
Our team at OVYS Digital Presence and Web Design implements effective link building strategies to help you build a strong and natural backlink profile. We identify authoritative websites in your industry, reach out to them for link opportunities, and create compelling content that earns valuable backlinks.
7. Insufficient Tracking and Analysis
Tracking and analyzing your website's performance is crucial for understanding the effectiveness of your SEO efforts. Without proper tracking and analysis, you might be unaware of the areas where improvements can be made.
At OVYS Digital Presence and Web Design, we utilize powerful analytics tools to track and measure the performance of your website. We monitor key metrics such as organic traffic, keyword rankings, bounce rates, and conversion rates. By analyzing this data, we can make data-driven decisions and continuously optimize your website for better results.
Drive Results with OVYS Digital Presence and Web Design
Don't let these common SEO mistakes hinder your website's ranking on search engines. OVYS Digital Presence and Web Design has the expertise and knowledge to help you overcome these challenges and achieve higher visibility on Google and other search engines.
Our team of SEO professionals will work closely with you to develop a customized SEO strategy tailored to your business goals. We believe in transparent communication, measurable results, and delivering long-term success for our clients.
Contact OVYS Digital Presence and Web Design today to learn more about our SEO services and take the first step towards improving your website's search engine rankings.