The Definitive Guide to Cold Calling for Marketing Agencies
Sep 7, 2019
Marketing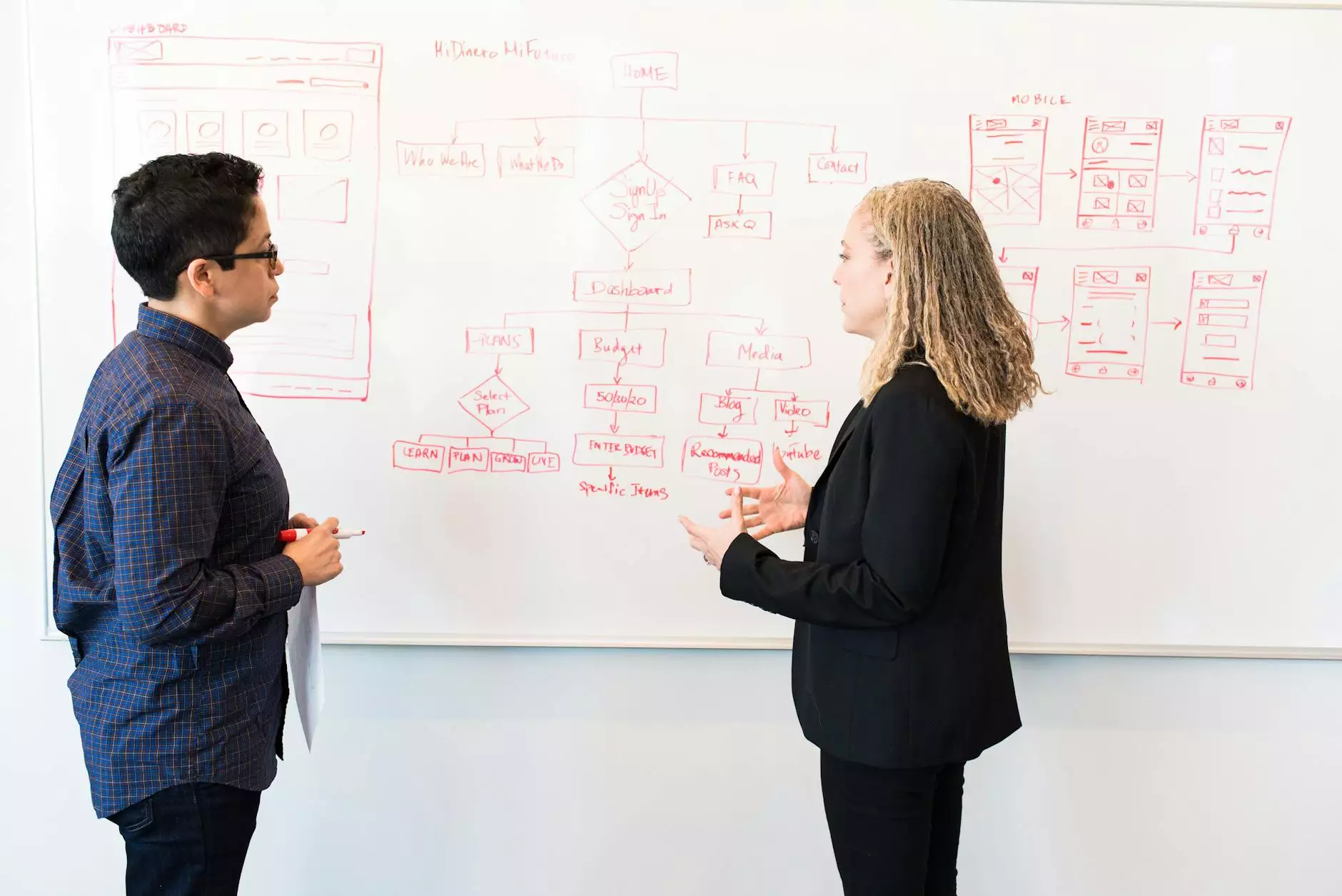 Introduction
Welcome to OVYS Digital Presence and Web Design's definitive guide to cold calling for marketing agencies. In this comprehensive guide, we will delve into the world of cold calling and provide valuable insights and strategies to help your marketing agency succeed.
Why Cold Calling Matters for Marketing Agencies
In today's digital age, where social media and online ads dominate the marketing landscape, some may question the relevance of cold calling. However, cold calling remains a powerful tool for marketing agencies to connect directly with potential clients and build meaningful relationships.
While other forms of marketing may seem more convenient or cost-effective, cold calling allows marketing agencies to showcase their personalized approach, gain immediate feedback, and tailor their services to meet specific needs. By embracing cold calling, your marketing agency can stay ahead of the competition and establish a strong foundation for long-term growth.
Understanding the Cold Calling Process
Before diving into the strategies, it's important to understand the cold calling process. Successful cold calling requires careful planning, effective communication, and a methodical approach.
1. Define Your Target Market
Identify the specific industries or niches that align with your marketing agency's expertise. By focusing on a targeted market, you can tailor your cold calling efforts and offer specialized solutions that resonate with potential clients.
2. Research Prospects
Prior to making the initial call, conduct thorough research on the prospects you plan to reach out to. Understand their business goals, pain points, and existing marketing strategies. This knowledge will enable you to have more meaningful conversations and position your agency as a valuable resource.
3. Craft a Compelling Value Proposition
Develop a clear and concise value proposition that highlights the unique benefits and expertise your marketing agency offers. Clearly articulate why potential clients should choose your agency over competitors. Remember, your value proposition should focus on solving their challenges and driving results.
4. Prepare a Cold Calling Script
While it's important to maintain a natural and conversational tone during cold calls, having a well-prepared script can provide structure and ensure you convey important information effectively. Your script should include an introduction, a tailored pitch, and key points to address common objections.
5. Make the Initial Call
When making the initial cold call, be confident, enthusiastic, and respectful of the prospect's time. Approach the conversation as an opportunity to understand their specific needs and demonstrate how your agency can provide solutions.
6. Follow-Up and Nurture Relationships
Cold calling is rarely a one-call close. Follow up with prospects, sending personalized emails or providing additional resources that showcase your expertise. Building a genuine connection and nurturing relationships will increase the likelihood of converting leads into clients.
Cold Calling Strategies for Success
Now that we have covered the cold calling process, let's explore some effective strategies that can help your marketing agency succeed in the competitive business and consumer services industry.
1. Establish Trust and Rapport
Building trust and rapport is crucial when engaging with potential clients through cold calling. Listen actively, empathize with their challenges, and offer valuable insights. By establishing trust, you position your marketing agency as a reliable partner.
2. Highlight Success Stories and Case Studies
Share success stories and case studies that demonstrate your agency's ability to deliver measurable results. Highlight specific challenges your clients faced and how your customized marketing strategies helped them achieve their goals. Real-life examples can leave a lasting impression and strengthen your credibility.
3. Offer a Free Consultation or Audit
Provide potential clients with a free consultation or marketing audit to showcase your expertise. This allows you to delve deeper into their unique needs, identify areas for improvement, and propose tailored solutions. Offering this initial value without an immediate commitment can help build trust and increase the likelihood of conversion.
4. Leverage Data and Analytics
Showcase your agency's data-driven approach by discussing the importance of analytics in making informed marketing decisions. Highlight how your marketing strategies are designed to maximize results based on comprehensive data analysis.
5. Personalize Your Approach
Avoid generic and impersonal pitches. Take the time to understand each prospect's specific needs and pain points, and offer tailored solutions. By demonstrating a personalized approach, you differentiate your agency from competitors who rely on generic marketing strategies.
Conclusion
In conclusion, cold calling remains a valuable tool for marketing agencies to connect with potential clients and showcase their expertise. By implementing the strategies outlined in this definitive guide, your marketing agency can maximize the effectiveness of cold calling and achieve sustainable growth in the business and consumer services industry.