Your B2B Marketing Checklist
Aug 17, 2020
Marketing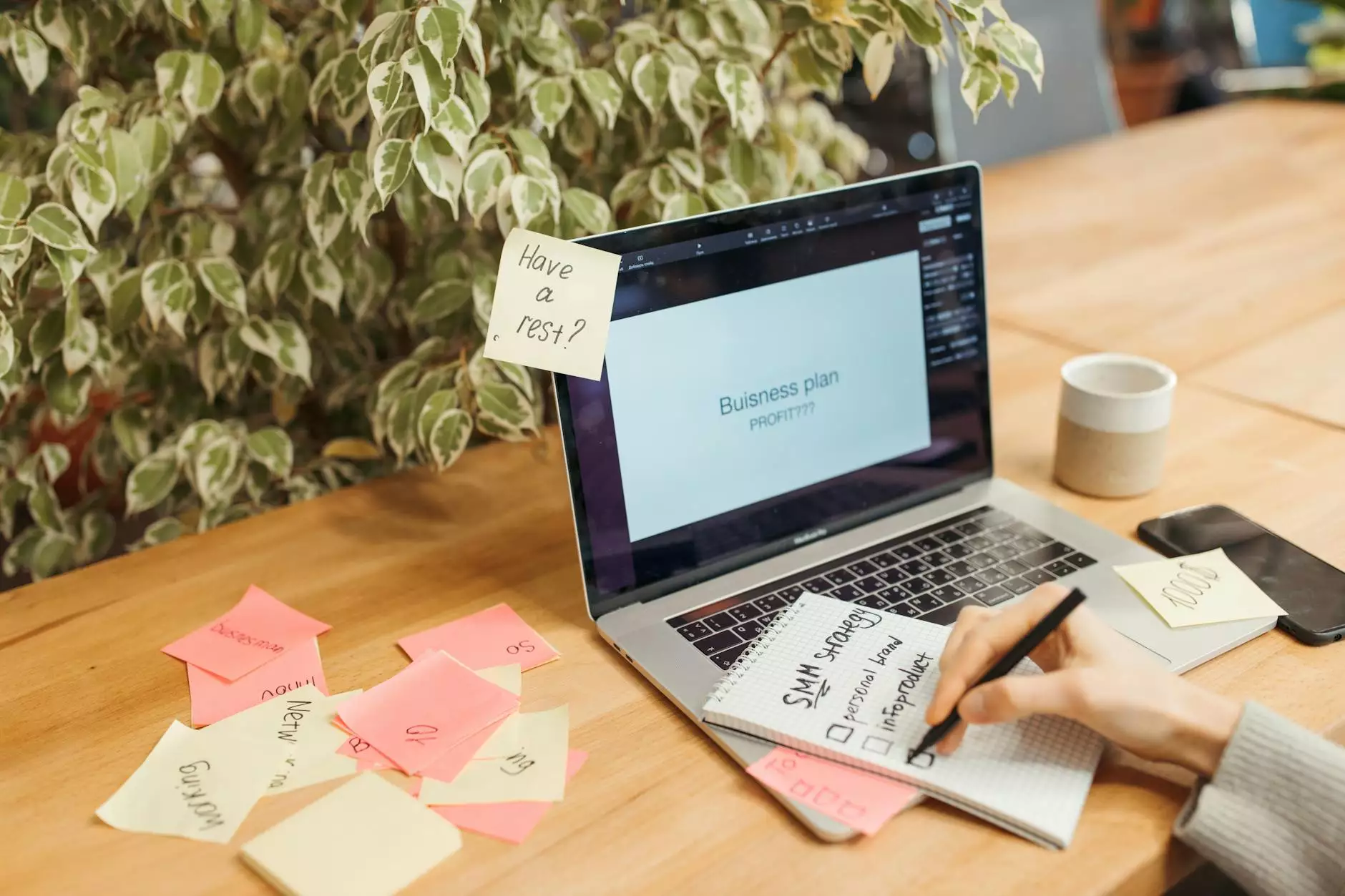 Welcome to OVYS Digital Presence and Web Design, your trusted partner in business and consumer services, specializing in website development. In this comprehensive guide, we will provide you with the ultimate B2B marketing checklist to ensure competitive success in the ever-evolving world of online marketing.
Why B2B Marketing Matters
As a business professional, you understand the critical importance of marketing in driving growth and reaching your target audience. In the B2B realm, effective marketing strategies play a vital role in establishing credibility, building relationships, and ultimately driving revenue. With the ongoing digital transformation, utilizing the power of online marketing has become a necessity for any B2B organization looking to thrive in today's competitive landscape.
Understanding the B2B Marketing Landscape
Before delving into the checklist details, it is essential to have a clear understanding of the B2B marketing landscape. B2B marketing refers to the strategies and tactics employed by businesses to promote their products or services to other businesses or organizations. Unlike B2C (business-to-consumer) marketing, which targets individual consumers, B2B marketing requires a tailored approach that focuses on meeting the unique needs of businesses and decision-makers.
The B2B Marketing Checklist
1. Define Your Target Audience: Start by defining your ideal B2B customer personas. Understanding their pain points, challenges, and motivations will enable you to craft highly targeted marketing messages that resonate with your audience.
2. Create Compelling Content: Develop high-quality, informative, and engaging content that addresses your audience's pain points and positions your brand as a thought leader in your industry. Leverage various content formats such as blog articles, whitepapers, case studies, and videos to cater to different preferences.
3. Optimize Your Website: Ensure your website is search engine optimized, providing a seamless user experience and making it easy for search engines to crawl and index your pages. Conduct keyword research to identify relevant terms and incorporate them strategically throughout your website.
4. Implement Social Media Strategies: Leverage social media platforms to connect and engage with your target audience. Utilize platforms such as LinkedIn, Twitter, and Facebook to share your content, foster relationships, and establish your brand's authority in the industry.
5. Utilize Email Marketing: Build an email list of B2B prospects and leverage email marketing campaigns to nurture leads, promote your content, and drive conversions. Personalize your emails and provide valuable insights that resonate with your audience's pain points and interests.
6. Invest in Search Engine Optimization (SEO): Enhance your website's visibility on search engines by implementing SEO strategies. Optimize your site's structure, improve load times, and create high-quality backlinks to increase organic traffic and improve your search rankings.
7. Engage in Influencer Marketing: Collaborate with industry influencers and thought leaders to extend your reach, gain credibility, and tap into their established audience. Create meaningful partnerships that enable you to leverage their expertise and connections for mutual benefit.
8. Track and Analyze Metrics: Utilize analytical tools to track key performance indicators (KPIs) and measure the effectiveness of your marketing efforts. Regularly monitor and analyze metrics such as website traffic, conversion rates, and customer acquisition costs to optimize your strategies.
9. Provide Exceptional Customer Experience: Deliver outstanding customer service throughout the buyer's journey. Focus on building strong relationships, providing personalized experiences, and promptly addressing any concerns or issues to foster customer loyalty and advocacy.
10. Stay Ahead with Continuous Learning: The world of B2B marketing is ever-evolving. Stay updated with industry trends, emerging technologies, and evolving consumer behaviors to remain at the forefront of your industry. Invest in ongoing learning and professional development to continuously refine your marketing strategies.
Conclusion
By following this comprehensive B2B marketing checklist, you will equip your business with the essential tools and strategies required to succeed in today's competitive online landscape. With OVYS Digital Presence and Web Design as your trusted partner, you can unlock the full potential of your marketing efforts and outperform your competitors. Stay ahead, implement these strategies, and watch your B2B business flourish.