5 Ways to Beat your Competition at SEO
Nov 27, 2020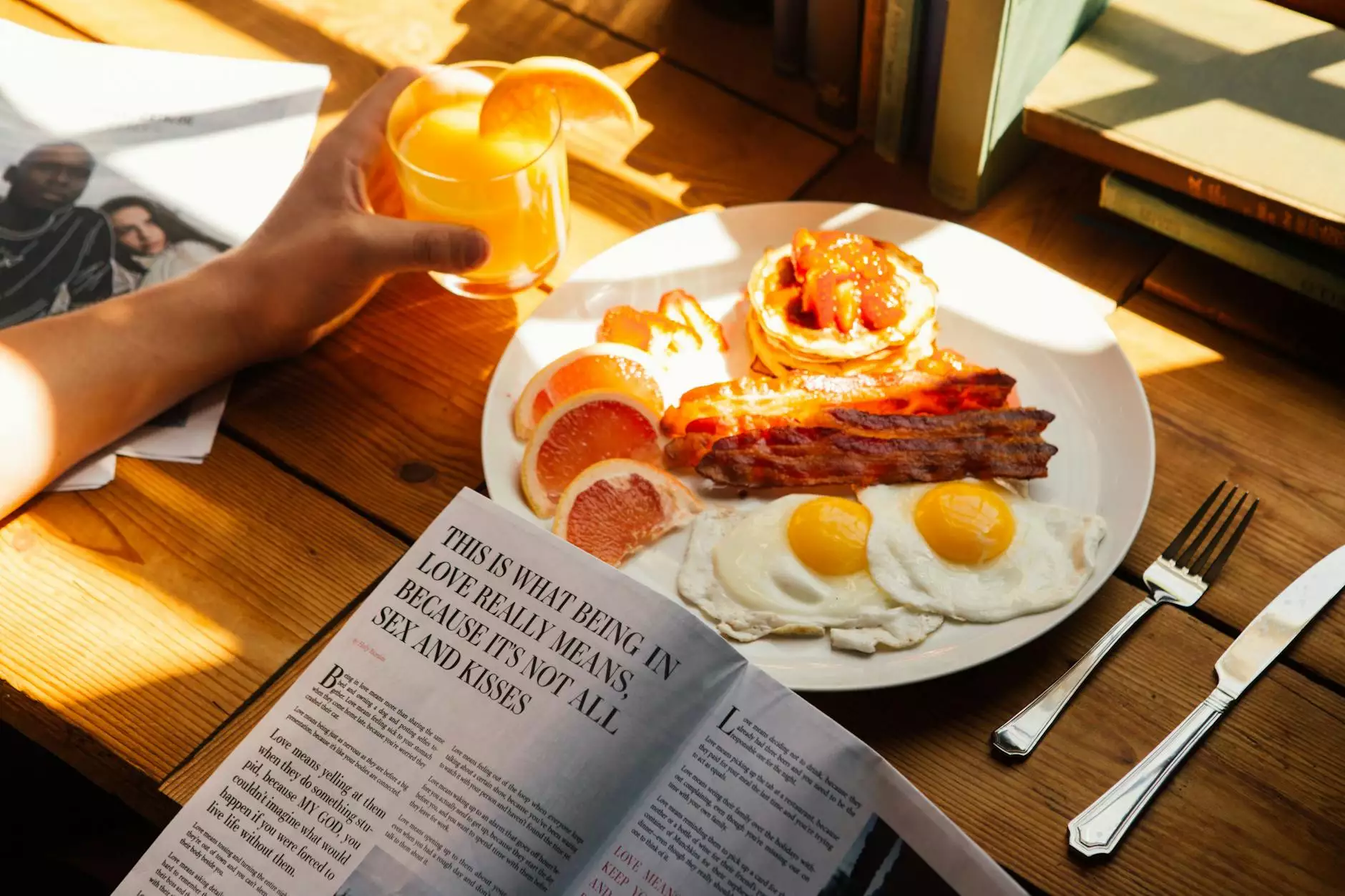 Looking to gain a competitive edge in the digital landscape? OVYS Digital Presence and Web Design, a renowned website development company in the Business and Consumer Services industry, is here to help you beat your competition at SEO. With our expertise and proven strategies, we will guide you through five powerful techniques that can skyrocket your online presence and help you outrank other websites.
1. Target the Right Keywords
Keyword research is the foundation of successful SEO. It's essential to identify the keywords your target audience is using when searching for products or services related to your industry. OVYS Digital Presence and Web Design can conduct in-depth keyword research to uncover the most relevant and high-potential keywords for your business, ensuring that you optimize your website effectively.
To outrank your competition, it's crucial to focus on long-tail keywords as they are more specific and have lower competition. Additionally, incorporating semantic keywords that are related to your primary keywords can enhance your website's relevancy and expand your reach.
2. Create Compelling and Unique Content
Content is king in the world of SEO, and OVYS Digital Presence and Web Design can help you create compelling, informative, and well-structured content that drives engagement and boosts your search rankings. Our team of expert copywriters can craft content that not only appeals to your target audience but also satisfies search engine algorithms.
Sharing valuable insights, industry trends, and expert opinions through blog posts, articles, and guides can establish your authority in your niche and attract organic traffic. Remember, high-quality and user-focused content is the key to outranking your competitors and gaining a competitive advantage.
3. Optimize On-Page Elements
On-page optimization plays a vital role in improving your search rankings. From meta tags to header tags, optimizing these elements can enhance your website's visibility and relevance. OVYS Digital Presence and Web Design can help you optimize your website's on-page elements to ensure search engines understand your content clearly.
Make sure to include relevant keywords in your page title, meta description, and header tags (such as H1, H2, H3) to signal search engines about the main topic and relevancy of your content. Additionally, optimizing your page's URL structure, image alt tags, and internal linking can further enhance your SEO efforts and help you surpass your competition.
4. Build High-Quality Backlinks
Backlinks are like votes of confidence from other websites, indicating to search engines that your content is valuable and trustworthy. But not all backlinks are created equal. OVYS Digital Presence and Web Design can help you build a strong and authoritative backlink profile that gives you a competitive advantage.
We can create a comprehensive link-building strategy that includes guest blogging, influencer outreach, and building relationships with reputable websites in your industry. By obtaining high-quality backlinks from authoritative sources, you can improve your website's domain authority and outrank your competitors in search engine results pages (SERPs).
5. Enhance User Experience and Site Speed
User experience and site speed are essential ranking factors in today's SEO landscape. OVYS Digital Presence and Web Design can optimize your website's loading speed, mobile-friendliness, and overall user experience to align with search engine algorithms and surpass your competition.
We will ensure your website is responsive and mobile-friendly, making it easy for users to navigate and engage with your content on any device. Optimizing page load times, reducing image sizes, and improving overall site performance can further elevate your search rankings and keep visitors engaged on your website.
Get Ahead of Your Competition with OVYS Digital Presence and Web Design
When it comes to beating your competition at SEO, trust OVYS Digital Presence and Web Design to provide you with the winning strategies and expertise needed to excel. Our team of SEO professionals will tailor a comprehensive SEO strategy that aligns with your business goals and helps you position your brand ahead of the competition.
Contact OVYS Digital Presence and Web Design today to revolutionize your SEO efforts and dominate the search rankings. Stay one step ahead and leave your competitors in the dust!