How to Establish a Goal Plan for Your PPC Campaign - Clickx
Apr 20, 2022
Marketing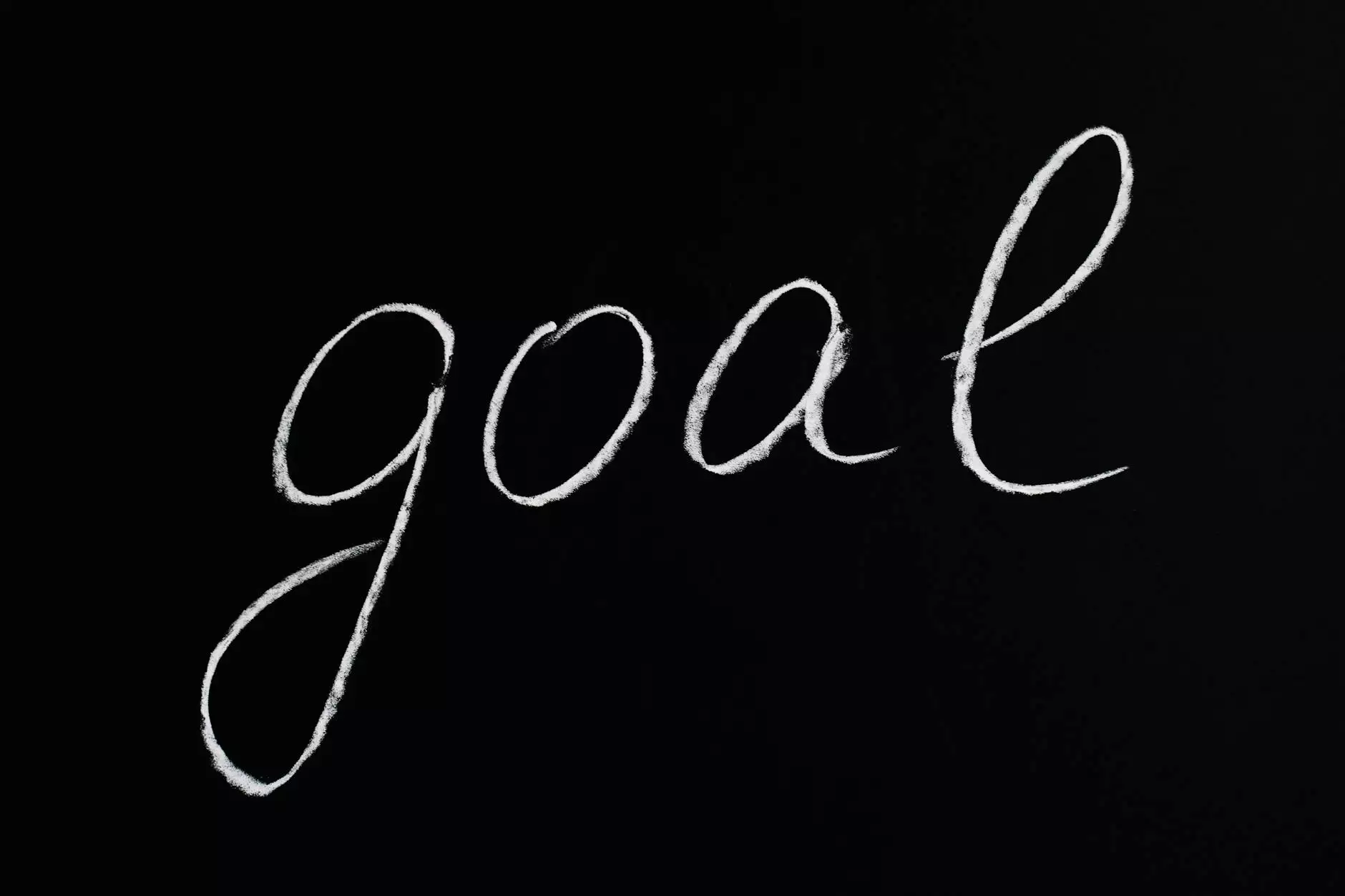 Welcome to OVYS Digital Presence and Web Design's comprehensive guide on establishing a goal plan for your PPC (Pay-Per-Click) campaign. As a leading provider of business and consumer services in website development, we understand the importance of setting clear goals to ensure the success of your PPC campaign.
Why a Goal Plan is Crucial for Your PPC Campaign
A well-defined goal plan is the foundation of any successful PPC campaign. Without a clear understanding of your objectives, it becomes challenging to measure performance, make data-driven decisions, and optimize your campaign effectively. Establishing a goal plan helps you stay focused, monitor progress, and achieve desired outcomes.
The Importance of Identifying Goals
Before diving into creating a goal plan, it is essential to identify your specific PPC campaign objectives. Here are some common objectives:
Increasing Website Traffic: Utilize PPC to drive targeted traffic to your website, thereby increasing brand visibility and potential leads.
Generating Leads: Capture potential customers' information by encouraging them to sign up for newsletters, download ebooks, or request a free consultation through your PPC campaign.
Increase Sales: Drive conversions and boost revenue by directly promoting your products or services through PPC advertisements.
Building Brand Awareness: Enhance brand recognition and reach a wider audience by running PPC campaigns focused on brand visibility.
Setting SMART Goals
A SMART goal is specific, measurable, achievable, relevant, and time-bound. Ensuring your goals meet these criteria allows for better tracking and evaluation of your PPC campaign's progress and success.
Specific
Clearly define what you want to achieve with your PPC campaign. Avoid setting vague goals that do not provide a clear direction. For example, instead of stating, "Increase website traffic," specify, "Increase website traffic by 20% within three months."
Measurable
Establish key performance indicators (KPIs) to measure your progress. Track metrics such as click-through rate (CTR), conversion rate, cost per click (CPC), and return on ad spend (ROAS). This data helps evaluate the success of your campaign accurately.
Achievable
Ensure your goals are attainable within your budget, resources, and industry competition. It is crucial to strike a balance between ambitious targets and practicality.
Relevant
Align your goals with your overall business objectives. Your PPC campaign should directly contribute to the growth and success of your business. For example, if increasing online sales is a priority, focus on setting goals that drive conversions.
Time-Bound
Set a specific timeframe for achieving your goals. Whether it's short-term objectives or long-term aspirations, having deadlines enhances accountability and aids in evaluating the effectiveness of your PPC campaign strategies.
Developing Your Goal Plan
Once you have established SMART goals, it's time to create a detailed plan to guide your PPC campaign. Follow these steps:
1. Conduct Thorough Keyword Research
Identify relevant keywords and phrases that align with your goals and target audience. Use keyword research tools to determine search volume, competition, and user intent. This step ensures your PPC ads reach the right audience.
2. Determine Your Target Audience
Understand your target audience's demographics, interests, and online behavior. This information helps tailor your PPC ads and landing pages to resonate with your audience, increasing the likelihood of engagement and conversions.
3. Determine Your Budget
Establish a realistic budget for your PPC campaign. Consider factors such as CPC rates, daily ad spend, and projected ROI. A well-planned budget ensures you make the most of your advertising budget while achieving your desired goals.
4. Craft Compelling Ad Copy
Create engaging and persuasive ad copy that entices users to click on your ads. Highlight unique selling propositions, offers, and benefits to differentiate yourself from competitors. Use effective calls-to-action to guide users towards your desired conversion actions.
5. Optimize Landing Pages
Ensure your landing pages are optimized for conversions. Make them visually appealing, easy to navigate, and aligned with your ad messaging. A seamless user experience on your landing pages increases the chances of users completing desired actions.
6. Implement Tracking and Analytics
Setting up proper tracking and analytics is crucial for monitoring your campaign's performance. Use tools such as Google Analytics to gain insights into user behavior, keyword performance, and overall ROI. Continuously analyze data to make data-driven optimizations.
7. Monitor and Adjust
Regularly monitor your PPC campaign's progress towards your goals. Keep an eye on key metrics and performance indicators. Identify areas that require adjustments and optimizations to maximize campaign effectiveness.
In Conclusion
Establishing a goal plan for your PPC campaign is vital in achieving desired outcomes. By setting SMART goals, conducting thorough research, and implementing best practices, you can create a PPC campaign that outperforms competitors and drives meaningful results for your business.
For expert assistance in developing and executing your PPC campaigns, trust OVYS Digital Presence and Web Design. As a trusted provider of business and consumer services in website development, we have the expertise to help you succeed in the digital landscape. Contact us today to get started!