How To Use Infographics In Content Marketing?
Nov 6, 2020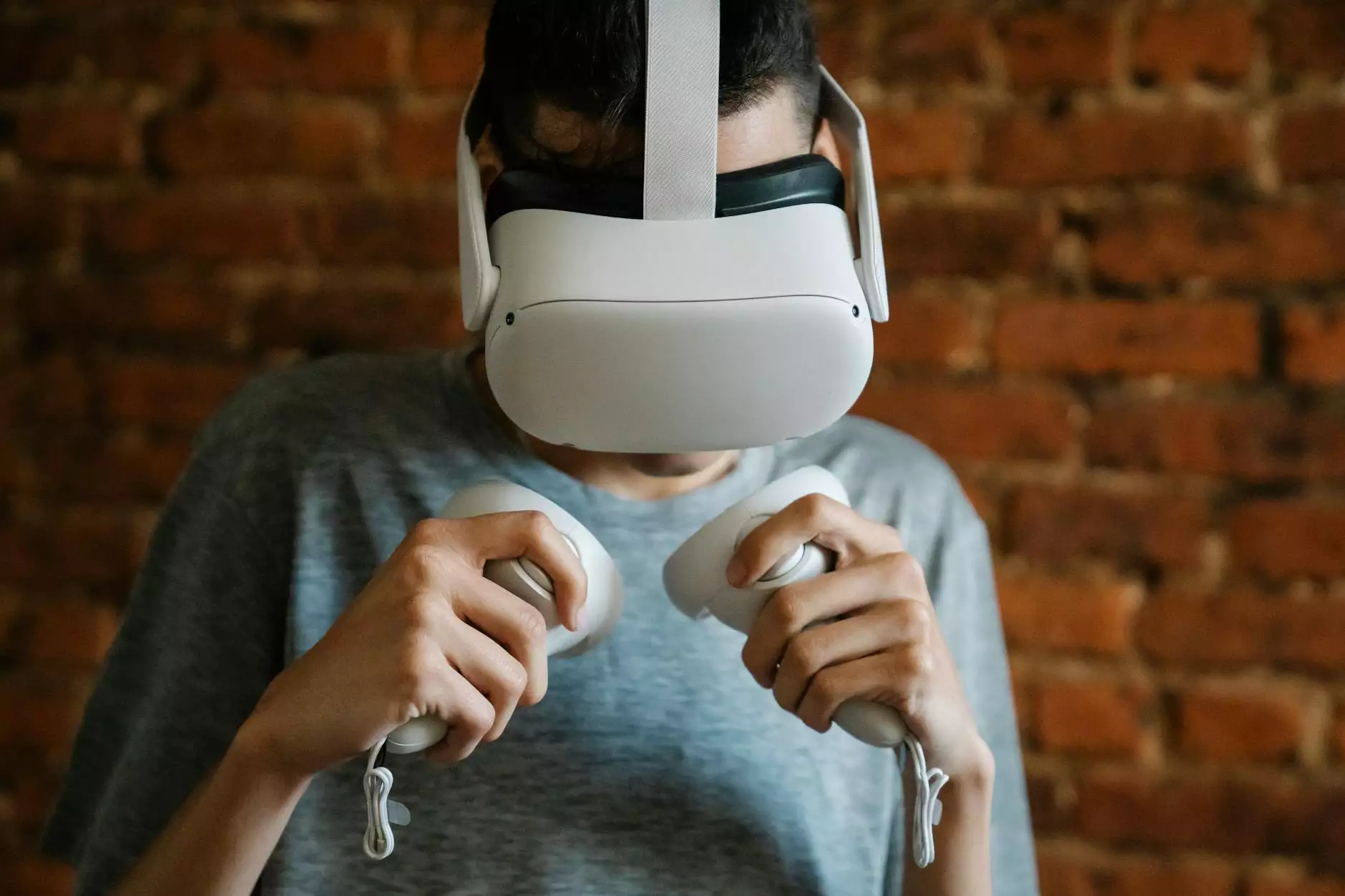 Welcome to OVYS Digital Presence and Web Design, your go-to resource for all your website development needs.
The Power of Infographics
In today's digital era, businesses need more than just well-written content to captivate their audience. They require visually appealing and easily digestible information that can convey their message effectively. This is where infographics come into play.
An infographic is a graphic visual representation of information or data that presents complex ideas in a simplified and visually striking manner. By combining relevant visuals, statistics, and text, infographics help businesses communicate complex concepts with ease, resulting in increased user engagement and improved understanding.
Benefits of Infographics in Content Marketing
Enhanced Visual Appeal
Infographics are visually appealing and instantly grab attention, making it easier for your business to communicate its message and stand out from the competition. By incorporating eye-catching colors, icons, and charts, infographics create a memorable visual experience for your audience.
Increase in User Engagement
Research has shown that visual content, such as infographics, generates higher user engagement compared to plain text. Infographics are more likely to be shared on social media platforms, increasing your brand visibility and attracting a wider audience.
Better Information Retention
Infographics enable users to comprehend and retain information more effectively. With the combination of visual elements and concise, well-structured content, infographics make complex topics easier to understand and remember.
Improved SEO Performance
Using infographics in your content marketing strategy can boost your website's search engine optimization (SEO) performance. Infographics attract external links and social media shares, which increases your website's authority and organic search visibility.
Creating Effective Infographics
Now that you understand the benefits of infographics, let's dive into the process of creating an effective infographic for your content marketing strategy:
1. Define Your Objective
Before starting the design process, clearly define your objective for creating the infographic. Are you aiming to educate, entertain, or persuade your audience? Identifying your objective will help shape the content and design elements of your infographic.
2. Research Your Topic
Thoroughly research your topic to gather accurate and relevant data. Ensure that your information comes from credible sources, as accurate data adds credibility to your infographic.
3. Organize Your Information
Organize your information in a logical flow to ensure a smooth and coherent story within your infographic. Divide the content into sections or key points that will be visually represented in the infographic.
4. Design Aesthetically Pleasing Visuals
The visual appeal of your infographic is crucial for capturing and retaining the attention of your audience. Use colors, icons, and illustrations that align with your brand and complement the content. Maintain a balance between visual elements and text to create an engaging experience.
5. Keep It Simple and Digestible
Avoid overwhelming your audience with excessive information. Keep the content concise and digestible by using short sentences, bullet points, and clear headings. Make sure your text is readable and legible on different devices.
6. Include Your Branding
Add your company logo, colors, and website URL to your infographic to enhance brand visibility and recognition. This will also help ensure that your infographic is identifiable as your content when it is shared online.
Implementing Infographics in Your Content Marketing Strategy
Once your infographic is ready, it's time to effectively implement it into your content marketing strategy:
1. Incorporate Infographics in Blog Posts
Write blog posts centered around your infographic's topic and embed it within the content. This will make your blog posts visually appealing and provide additional context to your readers.
2. Share Infographics on Social Media
Promote your infographics on various social media platforms to reach a wider audience. Craft compelling captions that encourage users to share the infographic, increasing its visibility and driving more traffic to your website.
3. Submit Infographics to Directories
Submit your infographics to relevant directories and infographic-sharing platforms. This can increase your chances of backlinks and exposure, further boosting your website's SEO performance.
4. Collaborate with Influencers
Partner with influencers or industry experts to share or feature your infographic on their platforms. Their endorsement adds credibility and expands your reach to their existing audience.
5. Utilize Email Marketing
Incorporate infographics into your email marketing campaigns to make your newsletters and updates visually enticing. This can increase click-through rates and engagement from your subscribers.
Conclusion
Infographics are a powerful tool in content marketing that offers numerous benefits ranging from enhanced visual appeal to improved SEO performance. By following the steps outlined above, you can create and implement impactful infographics that captivate your audience, increase user engagement, and ultimately elevate your online presence.
Trust OVYS Digital Presence and Web Design to transform your content marketing strategy with compelling infographics. Contact us today to discuss your website development needs and learn how we can optimize your digital presence!