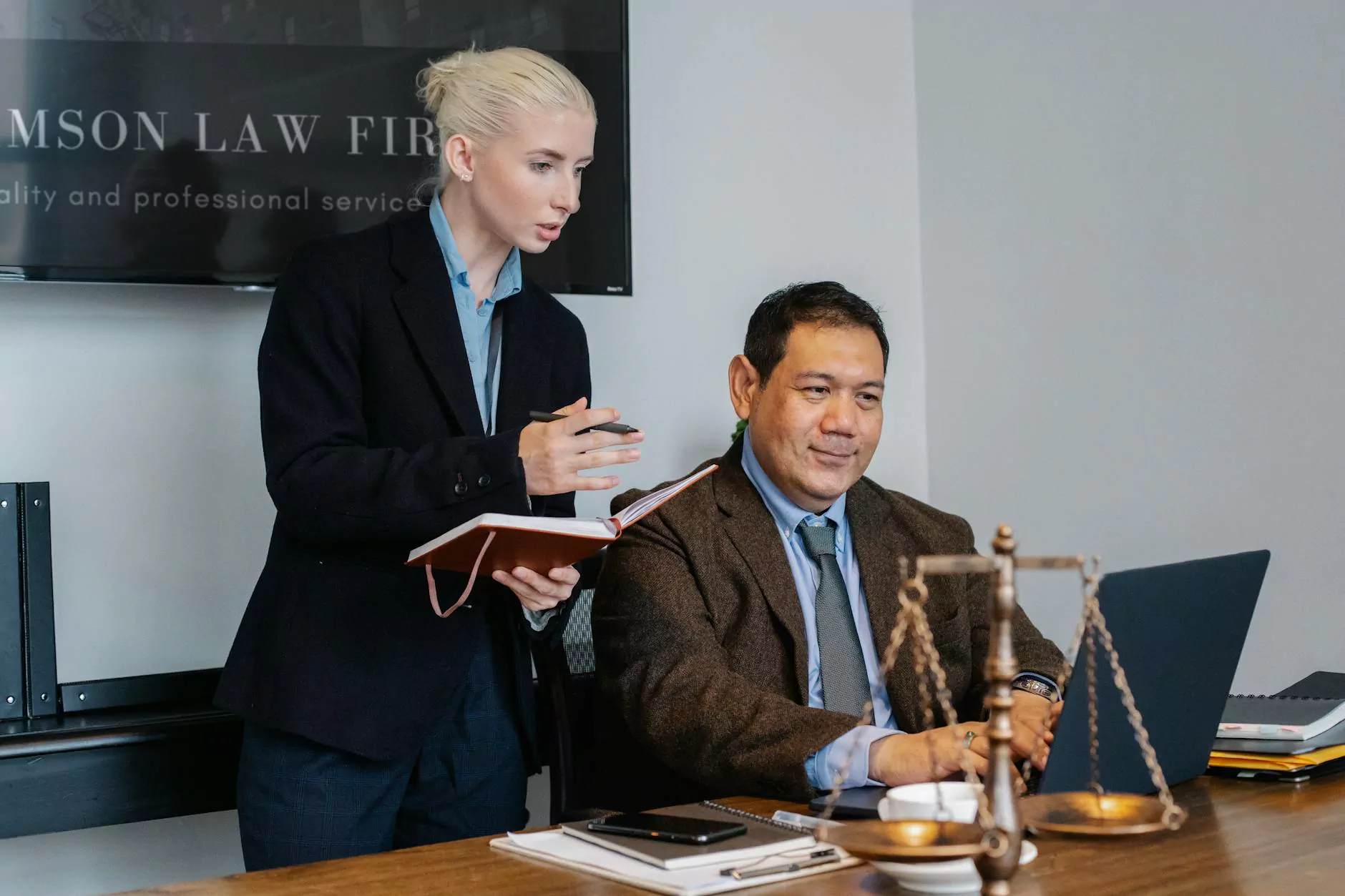 In today's digital age, having a strong online presence is crucial for the success of any business. Law firms, in particular, can greatly benefit from implementing effective search engine optimization (SEO) strategies. OVYS Digital Presence and Web Design specializes in providing high-quality website development services to law firms and understands the unique challenges they face in the online landscape.
The Power of SEO for Law Firms
SEO is the process of optimizing your website to improve its visibility in search engine results pages (SERPs). When a potential client searches for legal services online, you want your law firm's website to appear at the top of the search results. By utilizing SEO techniques, you can increase your website's organic traffic and attract more qualified leads.
Law firms need SEO for several reasons:
Increased Visibility: With the competition in the legal industry, standing out from the crowd is essential. SEO helps your website rank higher in search results, leading to increased visibility among potential clients.
Targeted Traffic: SEO allows you to target specific keywords and phrases relevant to your practice areas. This drives highly targeted traffic to your website, increasing the chances of converting visitors into clients.
Brand Authority: A well-optimized website with authoritative content builds trust and credibility in the eyes of potential clients. Higher search rankings indicate your law firm's expertise and professionalism.
Long-term Results: SEO is a long-term investment that continues to deliver results over time. By consistently implementing SEO strategies, you can establish a strong online presence that generates a steady stream of clients.
How OVYS Digital Presence and Web Design Can Help
As a leading provider of website development services in the business and consumer services industry, OVYS Digital Presence and Web Design understands the specific needs of law firms. Our team of SEO experts is dedicated to helping law firms thrive in the digital landscape.
Here's how we can help:
Keyword Research and Optimization
We conduct comprehensive keyword research to identify the most relevant and valuable keywords for your law firm. By optimizing your website content with these targeted keywords, we improve its visibility in search results and drive qualified traffic to your site.
On-Page Optimization
Our team ensures that your website's technical aspects are optimized, including meta tags, headers, and URLs. We optimize website structure and internal linking to improve user experience and search engine crawlers' understanding of your content.
Content Creation
High-quality content is at the core of successful SEO. Our team of skilled copywriters creates informative and engaging content that showcases your law firm's expertise. We incorporate keywords naturally to drive organic traffic and keep visitors on your site.
Local SEO
For law firms targeting a specific geographic area, local SEO is essential. We optimize your website for local search, ensuring your law firm appears in local listings and results when potential clients search for services in their area.
Link Building
Building high-quality, authoritative backlinks is a crucial aspect of SEO. Our team utilizes proven strategies to earn valuable backlinks from reputable sources, establishing your law firm as an industry leader and enhancing your website's overall authority.
Analytics and Reporting
We provide detailed analytics and reporting, allowing you to track the success of your SEO campaigns. Our team continuously monitors and analyzes your website's performance, making data-driven adjustments to maximize your online visibility.
Get Started with OVYS Digital Presence and Web Design
Don't let your law firm get left behind in the digital age. Contact OVYS Digital Presence and Web Design today to learn more about how our SEO services can help your law firm thrive online. Our team of experts is ready to create a customized strategy tailored to your specific goals and target audience.
Take the first step towards improving your online visibility and generating more clients. The power of SEO is within your reach.