6 Stress-Relieving Tips for Business Owners
Jun 17, 2022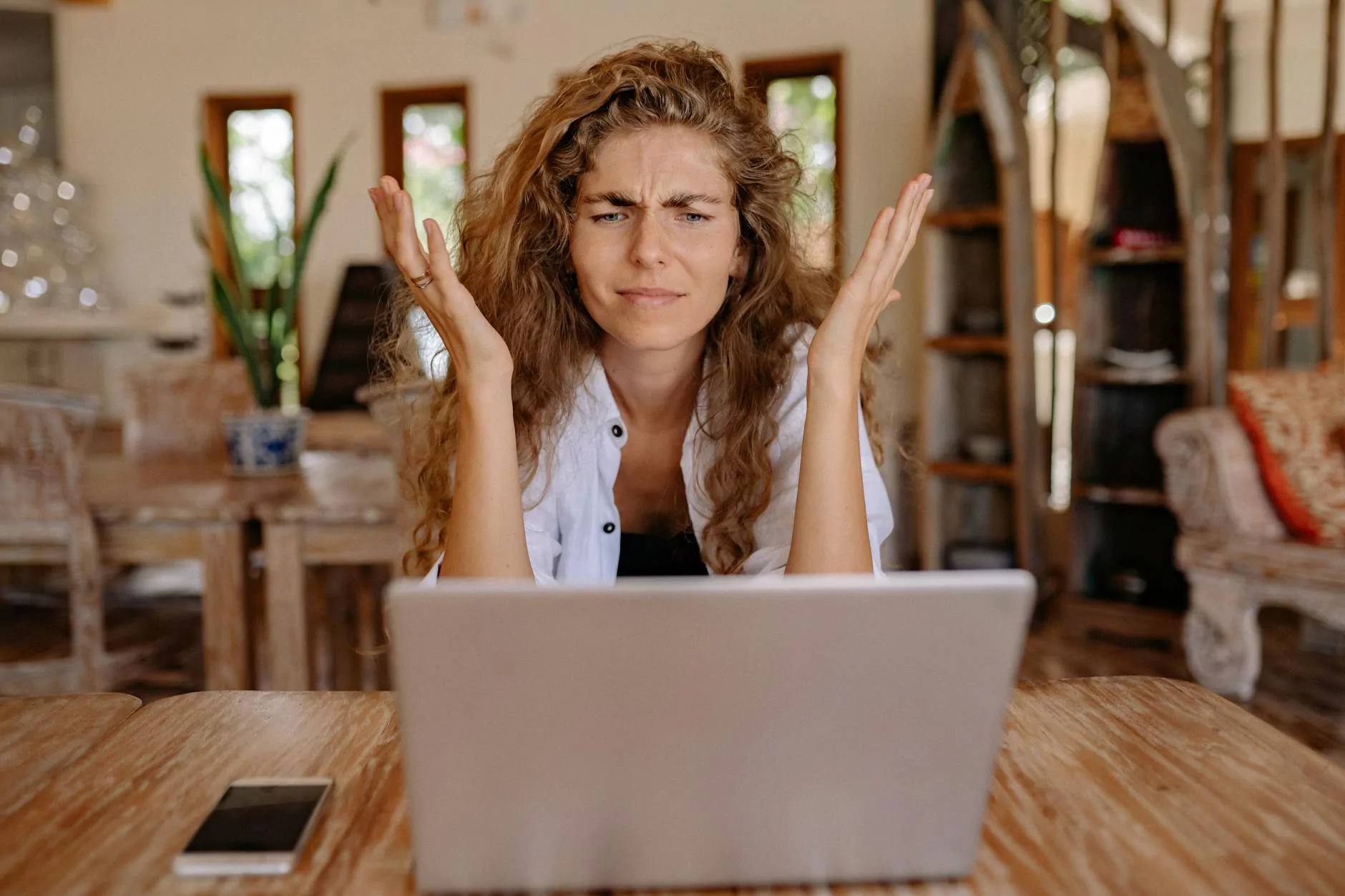 Introduction
Welcome to OVYS Digital Presence and Web Design, the leading provider of website development and digital solutions for businesses in the category of Business and Consumer Services. As a business owner, you face numerous challenges and responsibilities on a daily basis. This can often lead to high levels of stress, which can have a negative impact on your overall well-being and business success. In this article, we will share 6 stress-relieving tips specifically tailored to support business owners like yourself.
1. Prioritize Self-Care
Running a business can be demanding, but it's crucial to prioritize self-care. Taking care of your physical and mental health should be a top priority. Schedule regular exercise, eat nutritious meals, and ensure you get enough restful sleep. Additionally, make time for activities that bring you joy and relaxation, such as hobbies or spending time with loved ones.
2. Delegate and Outsource
One common source of stress for business owners is feeling overwhelmed with tasks and responsibilities. Learn to delegate and outsource tasks that can be handled by others. Identify areas where you can utilize the expertise of professionals or delegate tasks to capable team members. This will not only relieve some of the workload but also allow you to focus on strategic business initiatives.
3. Efficient Time Management
Effective time management is essential for reducing stress levels. Start by prioritizing tasks, setting realistic deadlines, and creating a structured schedule. Make use of time management techniques such as the Pomodoro Technique or time blocking to enhance productivity. Learn to say 'no' to non-essential tasks or requests that may hinder your progress and cause unnecessary stress.
4. Seek Support and Networking
Running a business can be isolating, so it's important to seek support and connect with like-minded individuals. Join industry-specific networking groups or attend conferences and events to meet other business owners facing similar challenges. Sharing experiences, seeking advice, and building a support network can help alleviate stress and provide valuable insights for your business.
5. Take Breaks and Disconnect
Constantly being connected to work can lead to burnout and increased stress levels. Set boundaries and take regular breaks throughout the day. Step away from your workspace, engage in activities that help you relax, and practice mindfulness techniques to clear your mind. Additionally, consider implementing email and work notifications settings outside of working hours to allow yourself to fully disconnect and recharge.
6. Focus on Mindfulness and Stress Reduction Techniques
Mindfulness and stress reduction techniques can be powerful tools for business owners. Practice deep breathing exercises, meditation, or yoga to help calm your mind and reduce stress. Consider incorporating regular mindfulness sessions into your weekly routine to cultivate a sense of peace and mental clarity. These practices can improve your overall well-being and positively impact your business decision-making.
Conclusion
In conclusion, as a business owner, it's crucial to prioritize your well-being by implementing stress-relieving strategies into your daily routine. OVYS Digital Presence and Web Design understands the unique challenges faced by business owners and is committed to providing comprehensive website development and digital solutions. By prioritizing self-care, delegating tasks, managing time effectively, seeking support, taking breaks, and practicing mindfulness, you can reduce stress levels and achieve greater success in both your personal and professional life.