Outsource vs. Insource Marketing
Apr 22, 2018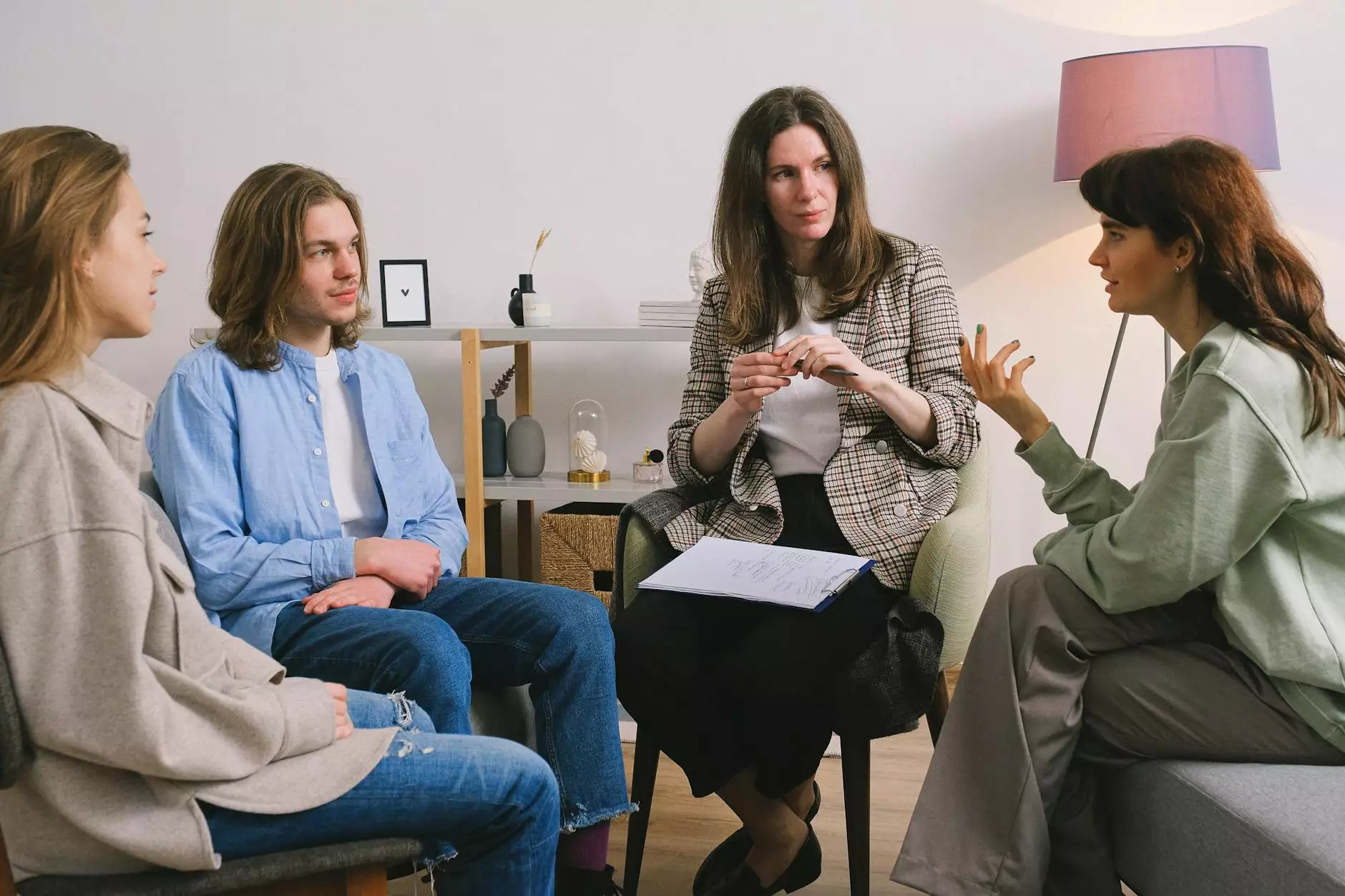 The Importance of Marketing in Business and Consumer Services
In the fast-paced world of business and consumer services, effective marketing plays a pivotal role in success. As technology continues to evolve, the digital presence of a company has become crucial. OVYS Digital Presence and Web Design understands the significance of developing and maintaining a strong online presence.
The Role of Website Development in Marketing Strategies
Website development is a key aspect of any modern marketing strategy. Your website serves as the digital face of your business, making it essential to create a user-friendly and visually appealing platform. OVYS Digital Presence and Web Design specializes in website development, ensuring that your online presence reflects the quality of your products and services.
Understanding the Difference Between Outsource and Insource Marketing
When it comes to implementing marketing strategies, businesses have the option to outsource or insource their marketing efforts. Let's explore the benefits and considerations of each approach:
Outsource Marketing
Outsourcing marketing activities involves hiring external professionals or agencies to handle your marketing needs. This approach offers a range of benefits:
Expertise: By outsourcing to a specialized marketing agency like OVYS Digital Presence and Web Design, you gain access to professionals who have extensive knowledge and experience in the industry. They stay up-to-date with the latest trends and strategies, ensuring your marketing efforts are cutting-edge.
Cost-effectiveness: Outsourcing allows you to customize your marketing services based on your budget and business goals. Instead of maintaining an in-house marketing team, you only pay for the specific services you require.
Time-saving: When you outsource, you can focus on core business activities while leaving the marketing aspects to professionals. This saves time and allows you to allocate resources more efficiently.
Flexibility: Outsourcing provides the flexibility to scale your marketing efforts as your business grows. Whether you require a comprehensive marketing campaign or specialized assistance in a particular area, outsourcing allows you to adapt to changing needs.
Insource Marketing
Insource marketing involves managing your marketing activities internally by hiring and training a dedicated marketing team. Here are some considerations for insourcing:
Control and Communication: With an in-house team, you have direct control over your marketing strategies and can easily communicate your brand vision. This level of control ensures that your marketing aligns with your overall business objectives.
Company Culture: Insourcing gives you the opportunity to build a cohesive team with a deep understanding of your company culture. This can lead to more authentic and relatable marketing campaigns.
Cost of Hiring and Training: Building an in-house marketing team requires significant investment in hiring, training, and ongoing development. It's essential to carefully consider the costs associated with attracting and retaining talented professionals.
Keeping Up with Industry Changes: As marketing trends and technologies evolve rapidly, it's important to invest in continuous learning and development for your in-house team to stay ahead in the competitive landscape.
Choosing the Right Approach for Your Business
Deciding whether to outsource or insource your marketing efforts ultimately depends on your specific business needs and resources. OVYS Digital Presence and Web Design is here to assist you in making an informed decision. We offer a range of services designed to help you achieve your marketing goals, whether you choose to outsource or insource.
Our Comprehensive Approach to Marketing
At OVYS Digital Presence and Web Design, we believe in delivering comprehensive marketing solutions tailored to your unique business requirements. Our team of experts will work closely with you to develop a customized strategy that maximizes your online presence.
The OVYS Difference
Our commitment to quality, attention to detail, and continuous improvement sets us apart. With extensive experience in the business and consumer services industry, we have a deep understanding of effective marketing strategies that resonate with your target audience.
Contact OVYS Digital Presence and Web Design Today
Whether you decide to outsource or insource your marketing efforts, OVYS Digital Presence and Web Design is here to support you. Contact us today to discuss your marketing goals and let us help you take your online presence to the next level.