Why Small Businesses Fail in Their Online Marketing
Jun 23, 2018
Marketing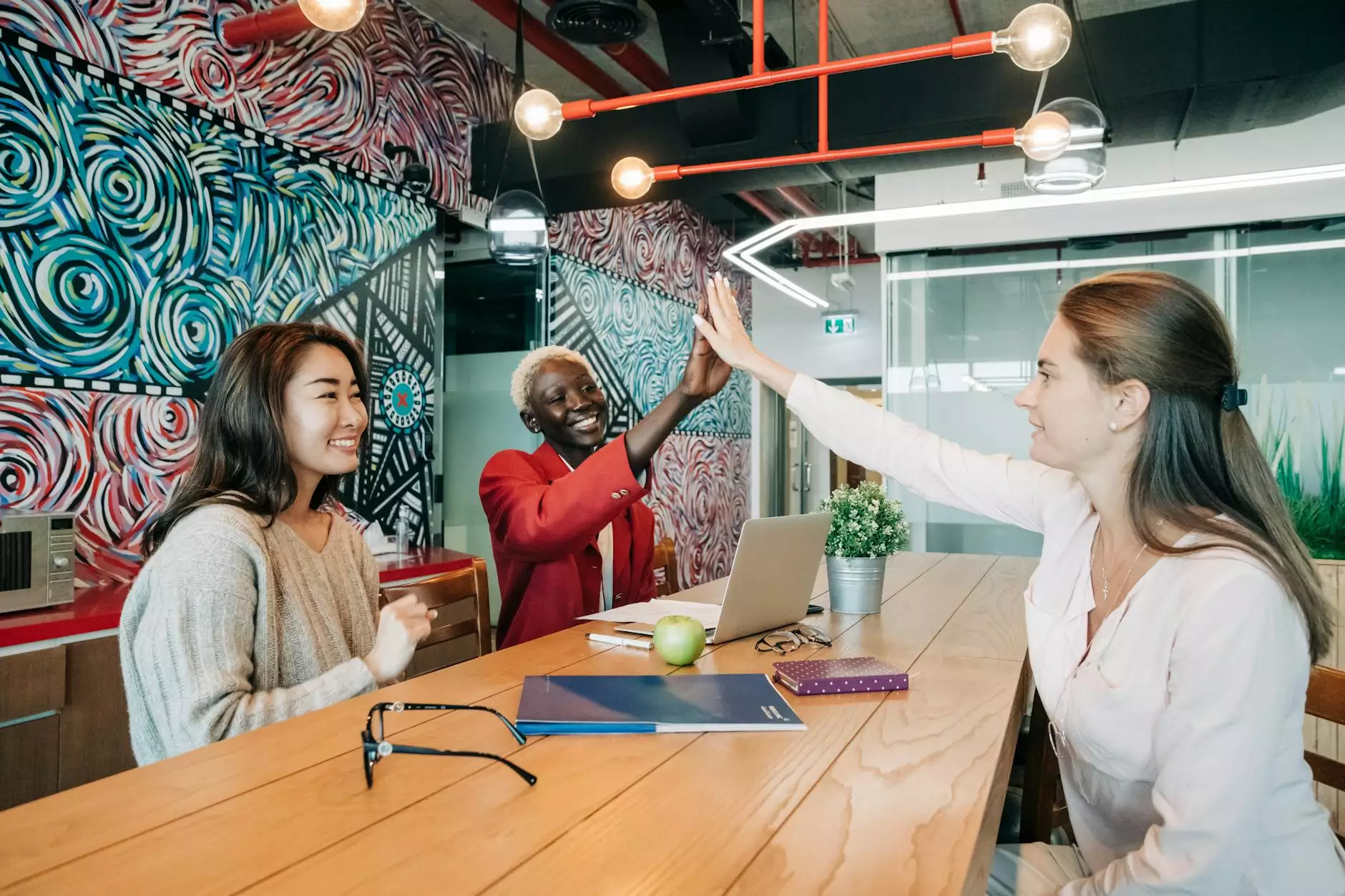 Introduction
Welcome to OVYS Digital Presence and Web Design, your trusted partner in the world of online marketing. In today's competitive landscape, it's crucial for small businesses to establish a strong online presence to reach their target audience effectively.
The Importance of Online Marketing for Small Businesses
Small businesses often face unique challenges when it comes to online marketing. Limited resources, lack of expertise, and fierce competition can hinder success. Nonetheless, small businesses cannot afford to ignore the power of online marketing.
Effective online marketing strategies help small businesses increase visibility, reach new customers, build brand awareness, and ultimately drive revenue growth. However, without a strategic approach, many small businesses fail to leverage the full potential of online marketing.
Common Reasons for Small Business Failures in Online Marketing
Lack of Clear Objectives and Strategy
One of the primary reasons small businesses fail in their online marketing efforts is the lack of clear objectives and a well-defined strategy. Without setting specific goals and mapping out a roadmap to achieve them, businesses often find themselves lost and unable to measure their success accurately.
Inadequate Target Audience Research
Understanding your target audience is essential for effective online marketing. Small businesses often fail to invest sufficient time and resources in conducting in-depth research to identify their ideal customers. Without a deep understanding of their target audience's preferences, needs, and online behavior, businesses struggle to create compelling marketing messages and reach the right people.
Poor Website Design and User Experience
A poorly designed website with a subpar user experience can significantly impact a small business's online marketing success. Users expect websites to load quickly, be easily navigable, mobile-friendly, and visually appealing. A website that fails to meet these expectations can result in high bounce rates, low conversions, and a negative brand perception.
Ineffective Content Marketing
Content is the backbone of online marketing. Creating valuable, relevant, and engaging content helps businesses attract and retain customers. Unfortunately, many small businesses neglect content marketing or produce low-quality content that fails to resonate with their target audience. Without a robust content marketing strategy, businesses miss out on the opportunity to build trust, establish thought leadership, and drive organic traffic.
Insufficient Search Engine Optimization (SEO)
Search Engine Optimization (SEO) plays a critical role in improving a website's visibility in search engine results. A lack of proper SEO implementation, such as optimizing meta tags, titles, headers, and content, can hinder small businesses' chances of ranking high in search engine rankings. Without a solid SEO foundation, businesses struggle to attract organic traffic and compete against their competitors.
How OVYS Digital Presence and Web Design Can Help
At OVYS Digital Presence and Web Design, we understand the unique challenges small businesses face in their online marketing journey. Our team of highly skilled professionals specializes in website development, digital marketing, and SEO strategies tailored to small businesses.
Crafting a Customized Online Marketing Strategy
We work closely with small businesses to define clear objectives and develop customized online marketing strategies that align with their goals. By understanding your business, target audience, and competitive landscape, we create a roadmap to success, ensuring every effort is focused on driving meaningful results.
Thorough Target Audience Research
Our team conducts extensive research to gain a deep understanding of your target audience. By analyzing demographic data, online behavior, and preferences, we identify the right channels and craft personalized marketing messages that resonate with your ideal customers, maximizing your online reach and engagement.
Exceptional Website Design and User Experience
We believe that a website is the cornerstone of a successful online presence. Our talented designers and developers create visually stunning, user-friendly websites that captivate visitors and provide an exceptional user experience. By optimizing website speed, functionality, and mobile responsiveness, we ensure your online platform stands out among the competition.
Compelling Content Marketing Strategies
Our content marketing experts understand the power of well-crafted content. We create engaging blog posts, articles, videos, and infographics that speak directly to your target audience's needs and interests. Through thoughtful content promotion and distribution, we help your brand gain visibility, increase organic traffic, and establish thought leadership in your industry.
Effective SEO Implementation
Our SEO specialists employ cutting-edge techniques to optimize every aspect of your online presence. From keyword research and on-page optimization to technical SEO and link building, we ensure your website is well-positioned to rank higher in search engine results. Our comprehensive SEO approach drives organic traffic, boosts visibility, and helps you outrank your competitors.
Conclusion
In the world of online marketing, small businesses face numerous challenges that can hinder their success. However, with the right partner by your side, you can overcome these obstacles and thrive in the digital landscape.
OVYS Digital Presence and Web Design is dedicated to helping small businesses reach their full potential through tailored online marketing strategies, exceptional website design, and effective SEO practices. Contact us today to unlock the power of online marketing and take your business to new heights.