Digital Marketing Transformation Glossary
Apr 3, 2021
Marketing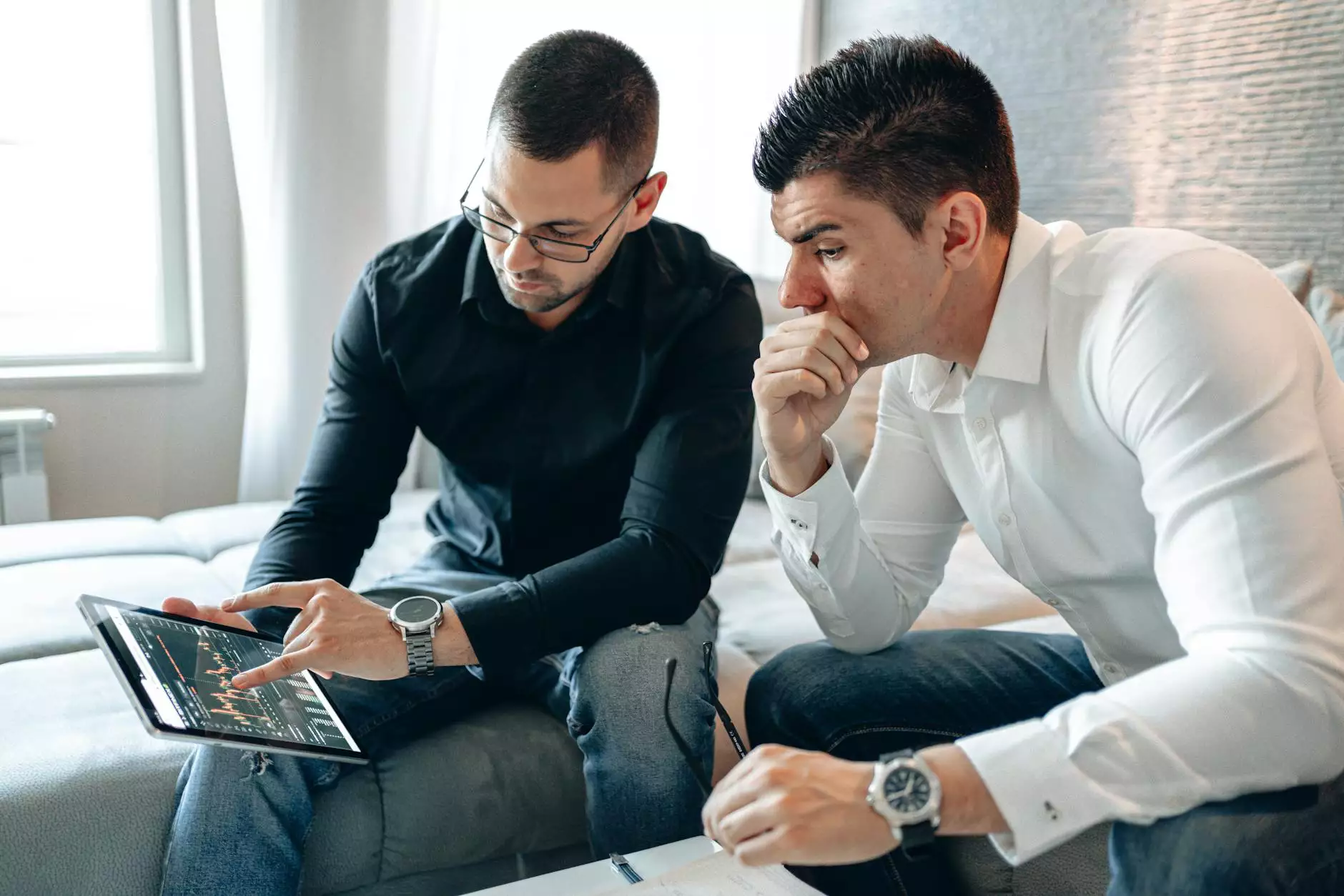 Introduction
Welcome to the Digital Marketing Transformation Glossary by OVYS Digital Presence and Web Design. As a leading provider of website development and digital marketing services in the Business and Consumer Services industry, we understand the importance of staying up-to-date with the latest trends and terminology.
In today's rapidly evolving digital landscape, it's crucial for businesses to have a solid understanding of digital marketing concepts to effectively reach their target audience and drive growth. This glossary aims to demystify the complex world of digital marketing, providing clear and concise definitions of key terms and concepts.
Why is a Digital Marketing Glossary Important?
Having a comprehensive digital marketing glossary at your disposal is essential for several reasons. Firstly, it helps bridge the gap between industry jargon and common language, making it easier for both beginners and experts to communicate effectively.
Moreover, by familiarizing yourself with these terms, you gain a competitive edge in the online marketplace. Understanding the intricacies of digital marketing empowers you to make informed decisions, adapt to industry changes, and implement effective strategies to boost your online presence.
Comprehensive Digital Marketing Terminology
1. Search Engine Optimization (SEO)
SEO is the practice of optimizing your website and content to improve its visibility in search engine results pages (SERPs). It involves various techniques, such as keyword research, on-page optimization, link building, and technical optimizations.
2. Keyword Research
Keyword research is the process of identifying and analyzing search terms that individuals use to find relevant content on search engines. It helps businesses understand their target audience's search intent and optimize their content accordingly.
3. On-Page Optimization
On-page optimization refers to the practice of optimizing individual web pages to rank higher in search results and generate organic traffic. This includes optimizing meta tags, headings, content structure, and media elements.
4. Link Building
Link building involves acquiring high-quality backlinks from other websites to improve your site's authority and visibility. It helps search engines recognize your website as a trustworthy source of information, ultimately improving your search rankings.
5. Content Marketing
Content marketing focuses on creating and sharing valuable, relevant, and engaging content to attract and retain a target audience. This strategy helps drive organic traffic, establish expertise, and build brand reputation.
6. Social Media Marketing
Social media marketing involves promoting your brand, products, or services on various social media platforms to increase brand awareness, drive engagement, and generate leads. It includes activities such as content creation, community management, and paid advertising.
7. Conversion Rate Optimization (CRO)
CRO aims to increase the percentage of website visitors who take a desired action, such as making a purchase, filling out a form, or subscribing to a newsletter. It involves analyzing user behavior, conducting A/B testing, and making data-driven optimizations to enhance conversion rates.
8. User Experience (UX) Design
UX design focuses on improving the overall experience of website visitors by enhancing usability, accessibility, and satisfaction. It involves user research, wireframing, prototyping, and iterative testing to create intuitive and user-friendly websites.
Stay Ahead with OVYS Digital Presence and Web Design
At OVYS Digital Presence and Web Design, we specialize in providing cutting-edge website development and digital marketing solutions. Our team of experts understands the importance of staying updated with the latest trends and terminologies to deliver exceptional results for our clients.
Whether you're seeking to enhance your website's SEO, improve conversion rates, or establish a strong social media presence, our services can help you achieve your goals. Contact us today to unlock the full potential of your digital marketing strategy.
Conclusion
The Digital Marketing Transformation Glossary by OVYS Digital Presence and Web Design offers a comprehensive resource for individuals and businesses looking to enhance their understanding of digital marketing concepts. By staying informed and leveraging these strategies, you can easily outperform competitors and drive sustainable growth in the online world.