Chicago SEO Company: Local, Ecommerce & Technical SEO
Feb 10, 2018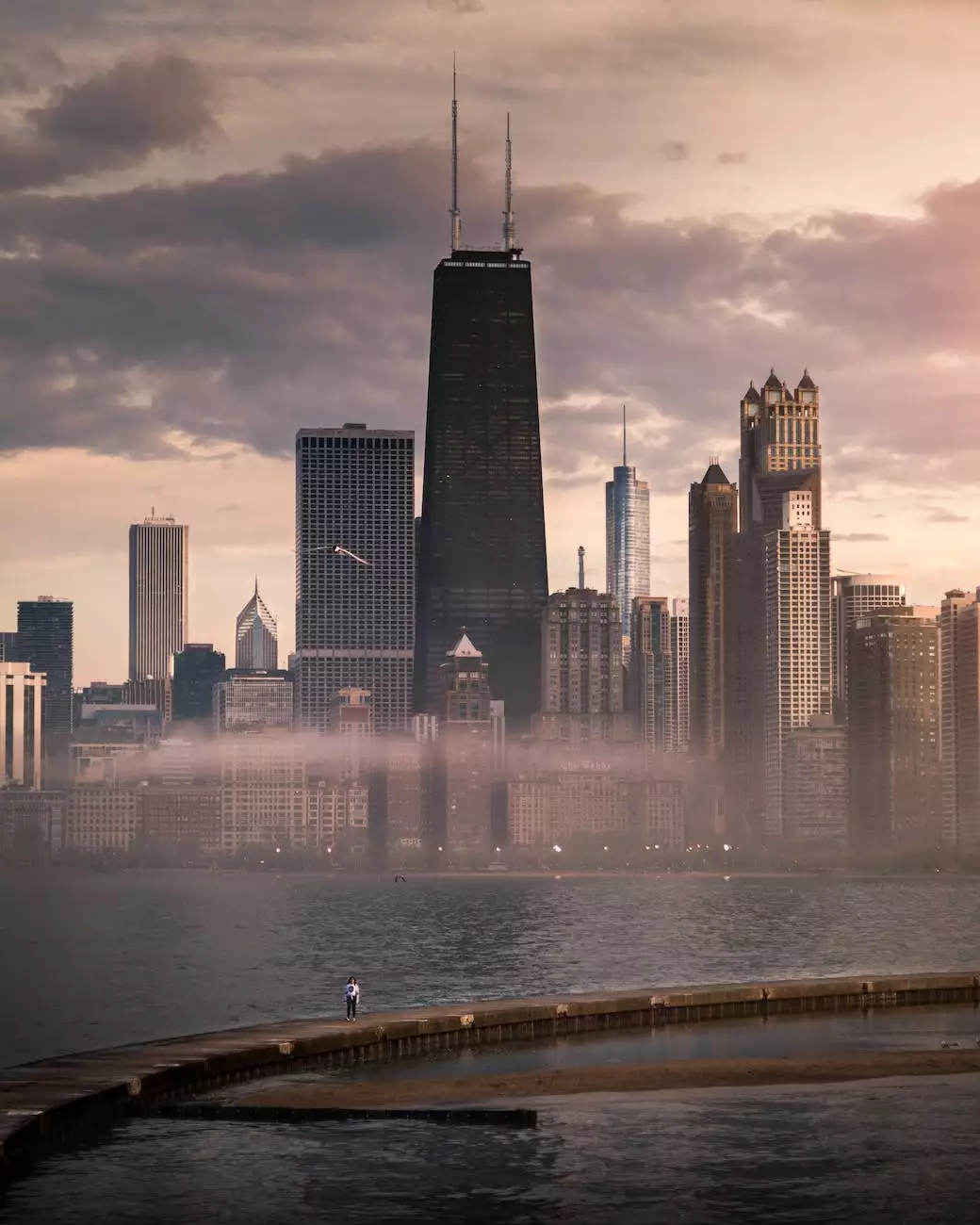 Welcome to OVYS Digital Presence and Web Design, a leading Chicago SEO company specializing in delivering top-notch SEO services to businesses across various industries. With our expertise in local SEO, e-commerce SEO, and technical SEO optimization, we help businesses like yours improve online visibility, increase organic traffic, and drive conversions.
Why Choose OVYS Digital Presence and Web Design for Your SEO Needs?
When it comes to search engine optimization, it is crucial to partner with a reliable and experienced agency. At OVYS Digital Presence and Web Design, we understand the dynamic nature of SEO and the ever-evolving algorithms that search engines use. Our team of skilled SEO professionals stays updated with the latest industry trends to ensure your website ranks high in search engine result pages (SERPs) and stays ahead of your competitors.
Local SEO for Targeted Audience Reach
If you are a local business looking to target customers in Chicago and surrounding areas, our local SEO services are tailored to meet your specific needs. We perform in-depth keyword research to identify relevant terms that potential customers are searching for. By optimizing your website with location-based keywords, creating locally-focused content, and optimizing your Google My Business profile, we help you rank higher in local searches, resulting in increased visibility and footfall to your physical store.
Ecommerce SEO for Increased Online Sales
If you run an online store, our ecommerce SEO services can help you increase your online sales and revenue. We understand the unique challenges faced by ecommerce websites, such as product descriptions, categorization, and competition. Our team will optimize your website to improve its visibility in search results, implement effective on-page and off-page optimization strategies, create compelling and keyword-rich product descriptions, and streamline your website's performance for a seamless user experience. These efforts will drive qualified traffic to your online store, resulting in higher conversions and revenue.
Technical SEO Optimization for Enhanced Website Performance
In addition to local and ecommerce SEO, we also specialize in technical SEO optimization. Our experts meticulously analyze your website's technical aspects, including site speed, mobile responsiveness, crawlability, structured data, and site architecture. By fixing any technical issues, optimizing your website for mobile devices, and ensuring proper indexing by search engines, we enhance your website's performance, user experience, and organic rankings.
Our Approach to Delivering Results
At OVYS Digital Presence and Web Design, we follow a strategic and data-driven approach, focusing on delivering measurable results for our clients. Here's how we help you achieve success:
Comprehensive Website Audit
We begin by conducting a comprehensive website audit to identify areas that require improvement. This includes analyzing your website's structure, on-page elements, backlink profile, content quality, and overall user experience. The insights obtained from the audit serve as the foundation for our SEO strategy.
Keyword Research and Analysis
Our team performs detailed keyword research and analysis to uncover valuable keywords relevant to your business. We consider search volume, competition level, and user intent to select the most effective keywords that have the potential to drive highly targeted traffic to your website.
On-Page Optimization
We optimize various on-page elements, including title tags, meta descriptions, headers, URL structure, and content. By aligning these elements with the selected keywords, we improve your website's relevance and visibility in search results.
Content Creation and Optimization
High-quality and informative content is key to engaging your target audience and improving your website's search rankings. Our team of talented copywriters creates compelling and keyword-rich content that resonates with your audience while satisfying search engine algorithms.
Link Building and Off-Page SEO
Building authoritative backlinks is essential for establishing your website as a trusted source of information. We develop a customized link building strategy to acquire high-quality backlinks from reputable websites, improving your website's domain authority and search rankings.
Monitoring and Reporting
Our work doesn't stop at implementation; we continuously monitor the performance of your SEO campaign to ensure its effectiveness. Detailed reports are provided, highlighting key metrics such as organic traffic, keyword rankings, and conversions, enabling you to track the progress and success of your SEO investment.
Get in Touch with OVYS Digital Presence and Web Design Today!
Ready to take your online presence to new heights? Contact OVYS Digital Presence and Web Design today for a no-obligation consultation. Our team of SEO experts is here to understand your unique business goals and devise a customized SEO strategy that drives long-term results. Let's embark on this transformative journey together!
Categories:
Business and Consumer Services
Website Development