How To Geotarget A Website In Google & Bing Webmaster
Dec 10, 2022
Marketing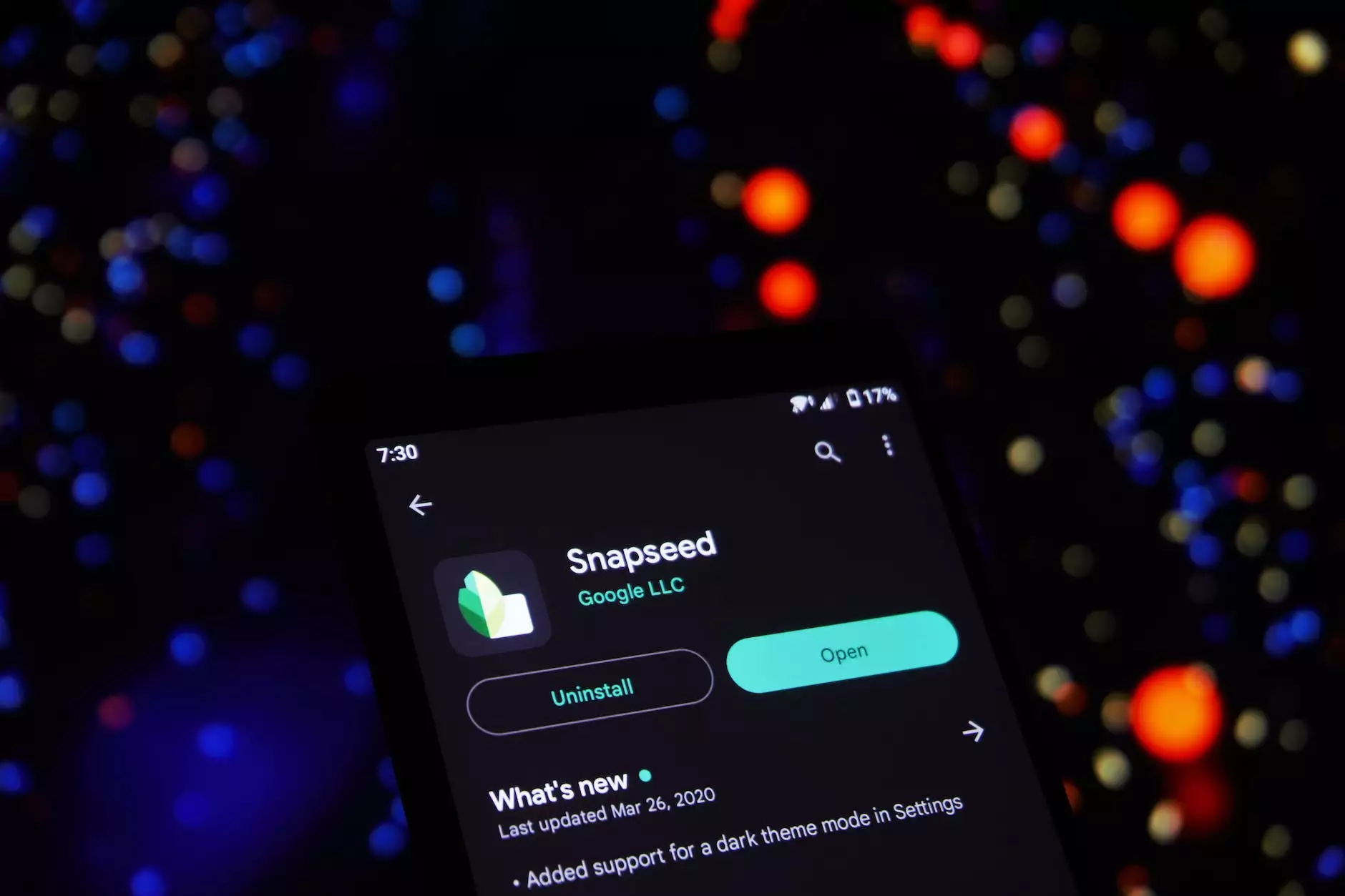 Introduction
Welcome to OVYS Digital Presence and Web Design, your trusted partner in the world of website development and digital marketing. In this detailed guide, we will discuss the process of geotargeting a website in Google and Bing Webmaster Tools to enhance your online presence and improve your search rankings.
What is Geotargeting?
Geotargeting is the practice of optimizing a website to target specific geographic locations. By geotargeting your website, you can effectively reach your desired audience within a specific region or locality. This technique allows you to tailor your content, services, and marketing efforts to cater to the needs and preferences of the local audience.
Importance of Geotargeting
Geotargeting is crucial for businesses and consumer services operating in specific regions. By focusing on local search engine optimization (SEO) practices, you can maximize your visibility in search results when users search for relevant keywords in your target area.
Benefits of Geotargeting:
Increased Local Visibility: Geotargeting helps your website appear prominently in local search results, improving your chances of attracting local customers.
Relevance: By optimizing your website for specific locations, you ensure that your content and offerings align with the local audience's preferences and interests.
Competitive Edge: Geotargeting empowers you to outperform competitors in local search rankings, enhancing your online reputation and attracting higher-quality leads.
Improved Conversion Rates: Targeted marketing efforts can boost conversion rates by connecting with users who are more likely to engage with your business.
Enhanced User Experience: Delivering locally-relevant content provides an excellent user experience, fostering trust and loyalty among your target audience.
The Geotargeting Process
Here, we will cover the step-by-step approach to geotargeting your website in Google and Bing Webmaster Tools:
1. Configure Your Website's Target Country
The first step is to specify the target country for your website. This informs search engines about the geographic focus of your website's content. To accomplish this:
Log in to your Google Webmaster Tools account.
Access the "International Targeting" section in the "Search Traffic" menu.
Select the country you want to target from the available options.
Similarly, in Bing Webmaster Tools:
Sign in to your Bing Webmaster Tools account.
Navigate to the "Configure My Site" tab.
Click on "Geo-Targeting" and choose your target country.
2. Optimize Your Website's Content
To strengthen your website's geotargeting efforts, consider the following SEO techniques:
Localized Content:
Create content that resonates with the local audience, including location-specific keywords, addresses, testimonials from local customers, and references to local landmarks.
Local Citations and Directory Listings:
Ensure your business is listed accurately in local directories and citation sites, with consistent Name, Address, and Phone Number (NAP) information.
Schema Markup:
Implement schema markup to provide search engines with structured data about your business, such as location, opening hours, and customer reviews.
Mobile Optimization:
Optimize your website for mobile devices, as mobile searches often have a strong local intent. Make sure your site is fast, responsive, and provides a seamless user experience on all devices.
3. Localize Metadata and Title Tags
Customize your website's metadata and title tags to include location-specific keywords. This ensures that search engines understand the relevance of your content to local search queries.
4. Leverage Local Backlinks
Acquiring backlinks from local websites and reputable directories can significantly enhance your geotargeting efforts. Seek opportunities to collaborate with local businesses, participate in community events, or sponsor local initiatives to build a strong local network.
Monitoring and Analytics
Regularly monitor your website's performance using Google Analytics and Bing Webmaster Tools to gain insights into your geotargeting efforts. Analyze key metrics such as organic traffic, bounce rates, and conversions to determine the effectiveness of your geotargeting strategy.
Conclusion
Congratulations! You have now mastered the art of geotargeting your website in Google and Bing Webmaster Tools. By implementing these strategies, OVYS Digital Presence and Web Design helps you maximize your online visibility, attract local customers, and propel your business to new heights. Take advantage of geotargeting today to stay ahead of the competition and unlock the full potential of your website.