SEO vs PPC: Pros, Cons, Which Is Best?
Mar 31, 2023
Marketing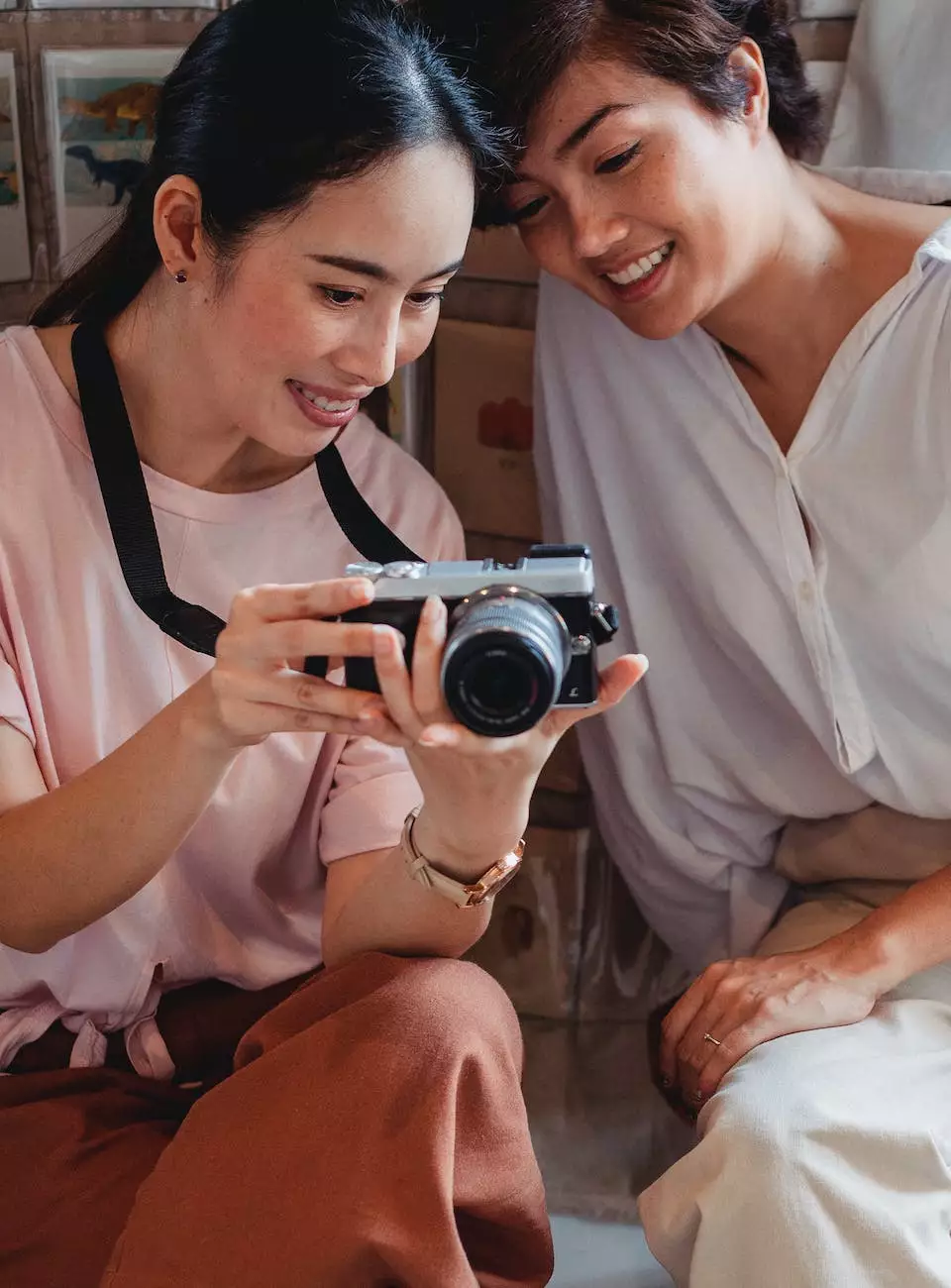 Introduction
Welcome to OVYS Digital Presence and Web Design, your go-to partner for exceptional website development services in the business and consumer services industry. In this comprehensive guide, we will dive into the world of SEO and PPC, exploring their pros and cons, and helping you determine which strategy is best suited for your business.
Understanding SEO
Search Engine Optimization (SEO) is an organic marketing strategy aimed at improving your website's visibility in search engine results pages (SERPs). SEO allows you to optimize various elements on your website to make it more appealing to search engines, thus increasing its chances of ranking higher.
When it comes to SEO, it's all about making your website user-friendly, relevant, and authoritative in the eyes of search engines. This involves keyword research, on-page optimization, link building, content creation, and technical enhancements to ensure your website is well-optimized and ranks prominently for relevant search queries.
Benefits of SEO
One of the significant advantages of SEO is its long-term sustainability. Unlike PPC, which requires ongoing investment, SEO efforts can drive consistent organic traffic to your website even without additional monetary investment. Once you establish a solid foundation and optimize your website effectively, your organic rankings can provide a steady stream of targeted visitors.
Additionally, SEO allows for greater brand visibility and credibility. When your website consistently appears at the top of search results, users perceive your brand as more trustworthy and authoritative. This, in turn, leads to increased brand recognition and potential for higher conversion rates.
Challenges of SEO
While SEO offers numerous benefits, it's essential to be aware of the challenges it presents. SEO is a long-term strategy, and achieving high rankings can take time. It requires ongoing efforts to maintain and improve your website's performance and adapt to search engine algorithm updates.
Competition in the SEO landscape is also fierce, especially in highly saturated markets. To stand out from the crowd, it's crucial to invest in comprehensive keyword research, content creation, and building high-quality backlinks. Furthermore, SEO can be highly technical, requiring knowledge of website structure, coding, and other technical aspects.
Understanding PPC
Pay-Per-Click (PPC) advertising is a marketing strategy where advertisers pay a fee each time their ad is clicked. It involves setting up ad campaigns on platforms like Google Ads or social media networks to target specific keywords, demographics, or geographic locations.
With PPC, you have the ability to reach your target audience instantly. Advertisers bid on keywords, and when a user searches for a relevant term, your ad may appear at the top of the search results or on relevant websites within the advertising networks.
Benefits of PPC
PPC offers immediate visibility and can drive targeted traffic to your website from the moment your campaign is set up. Unlike SEO, which requires time and ongoing efforts to see results, PPC allows for instant exposure and the opportunity to generate quick conversions.
Another significant advantage of PPC is the ability to precisely target your audience. With advanced targeting options, you can narrow down your reach based on demographics, interests, behaviors, and even previous interactions with your website. This ensures that your ads are shown to individuals who are most likely to convert, maximizing your return on investment (ROI).
Challenges of PPC
While PPC can be highly effective, it also presents some challenges. Firstly, PPC requires budget allocation, as you need to pay for each click generated by your ads. Depending on the competitiveness of your industry and the keywords you target, costs can vary significantly.
Furthermore, PPC campaigns require continuous optimization and monitoring to ensure you are getting the most out of your budget. Ad performance, keyword relevance, ad copy effectiveness, and landing page experience all need to be regularly evaluated and adjusted to maximize your campaign's performance.
Choosing the Best Strategy for Your Business
When it comes to choosing between SEO and PPC, there is no one-size-fits-all answer. The best strategy for your business depends on various factors such as your industry, target audience, goals, and budget.
If you are looking for long-term sustainability and are willing to invest time and effort in building your online presence, SEO is an excellent choice. It allows you to establish authority, gain organic traffic, and build a strong brand reputation over time.
On the other hand, if you require immediate results and have the budget to support paid advertising, PPC can provide instant visibility and drive targeted traffic to your website. It can be particularly beneficial for new businesses looking to generate leads or sales quickly.
In many cases, a combination of both SEO and PPC can deliver optimal results. Starting with PPC to gain initial traction while simultaneously investing in long-term SEO efforts can provide a well-rounded and sustainable online presence.
Conclusion
In conclusion, understanding the pros and cons of SEO and PPC is crucial to make an informed decision for your digital marketing strategy. OVYS Digital Presence and Web Design is here to help you navigate the complexities of website development and maximize your online presence.
Whether you choose to focus on SEO, PPC, or a combination of both, our team of experts will ensure that your website is optimized for search engines, driving targeted traffic and boosting your business's growth.
Contact OVYS Digital Presence and Web Design today to discuss your specific needs and start your journey towards online success!