5 Ways to Increase Association Membership Recruitment
May 11, 2018
Marketing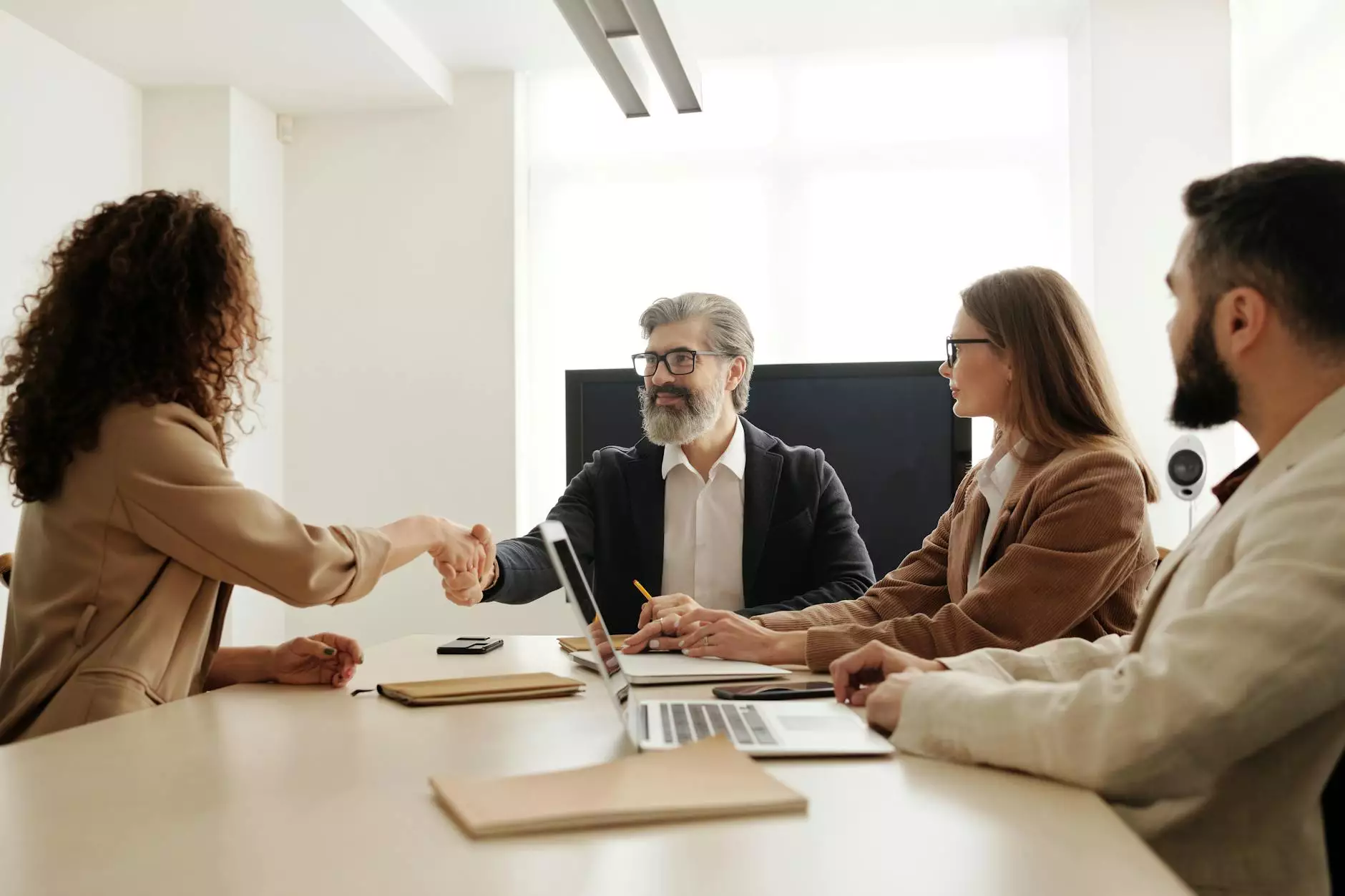 Welcome to OVYS Digital Presence and Web Design, your trusted partner in website development and digital solutions for businesses and consumer services. In this article, we will explore five proven strategies to help you boost your association membership recruitment and retention efforts. By implementing these techniques, you will attract new members, keep them engaged, and foster lasting loyalty for your association.
1. Develop an Engaging and User-Friendly Website
Your association's website serves as the online gateway for potential members, making it crucial to create a captivating and user-friendly experience. Begin by understanding your target audience and crafting content that resonates with their needs. Utilize visually appealing designs, responsive layouts, and intuitive navigation to ensure a seamless browsing experience on both desktop and mobile devices.
Optimize your website's performance with fast loading times and easy-to-find information. Incorporate compelling storytelling elements, showcasing the benefits of joining your association, such as networking opportunities, educational resources, and industry insights. Encourage visitors to subscribe to your newsletter or join your community to stay connected and receive valuable updates.
2. Implement Search Engine Optimization (SEO) Strategies
Enhance your association's online visibility by incorporating effective SEO strategies. Research and identify relevant keywords related to your industry and target audience. Integrate these keywords naturally into your website's content, headings, meta tags, and URLs to improve your search engine rankings.
Create informative and well-structured blog posts or articles addressing common questions or challenges faced by your target audience. By offering valuable insights and solutions, you establish your association as a trustworthy thought leader in the industry. Regularly update your website with fresh and relevant content to attract and engage visitors, encouraging them to become members.
3. Leverage Social Media Marketing
Social media platforms provide a valuable opportunity to connect with potential members and promote your association's offerings. Identify the most suitable social media channels for your target audience, such as LinkedIn, Twitter, Facebook, or Instagram. Develop a consistent and engaging presence by sharing informative and visually appealing content.
Utilize social media ads, targeting individuals who match your desired member demographics. Encourage existing members to share their positive experiences and testimonials, creating social proof and expanding your association's reach. Engage with your followers by responding to comments, messages, and inquiries promptly, nurturing valuable relationships.
4. Offer Valuable and Relevant Membership Benefits
One of the most effective ways to attract and retain members is by offering valuable and relevant benefits. Conduct thorough market research to identify the needs and expectations of your target audience. Develop a comprehensive membership package that aligns with these insights, offering exclusive perks, resources, discounts, or networking opportunities.
Create a tiered membership structure, allowing individuals to choose the level that best meets their needs and budget. Regularly assess and enhance the benefits offered to ensure they remain appealing and competitive. Foster a sense of community by organizing members-only events, webinars, or conferences, providing opportunities for networking and knowledge sharing.
5. Establish Strategic Partnerships
Collaborating with strategic partners can significantly enhance your association's reach and credibility. Identify like-minded organizations or industry leaders who share similar target audiences or complementary offerings. Form mutually beneficial partnerships that allow you to leverage each other's resources, networks, and expertise.
Jointly host events, webinars, or workshops to expand your audience and showcase your association's value. Cross-promote each other's initiatives through social media, email newsletters, and website collaborations. By aligning with respected partners, you bolster your association's reputation and attract new members who value your partnerships and the added benefits they bring.
In conclusion, optimizing your association's membership recruitment and retention efforts requires a multi-faceted approach. By developing an engaging website, implementing SEO strategies, leveraging social media marketing, offering valuable benefits, and establishing strategic partnerships, you can attract and retain members while surpassing your competitors. At OVYS Digital Presence and Web Design, we specialize in designing and developing websites tailored to the needs of businesses and consumer services. Contact us today to elevate your online presence and drive association membership growth.