Google's Mobile Friendly Label and Mobile-Friendly Test
Oct 1, 2018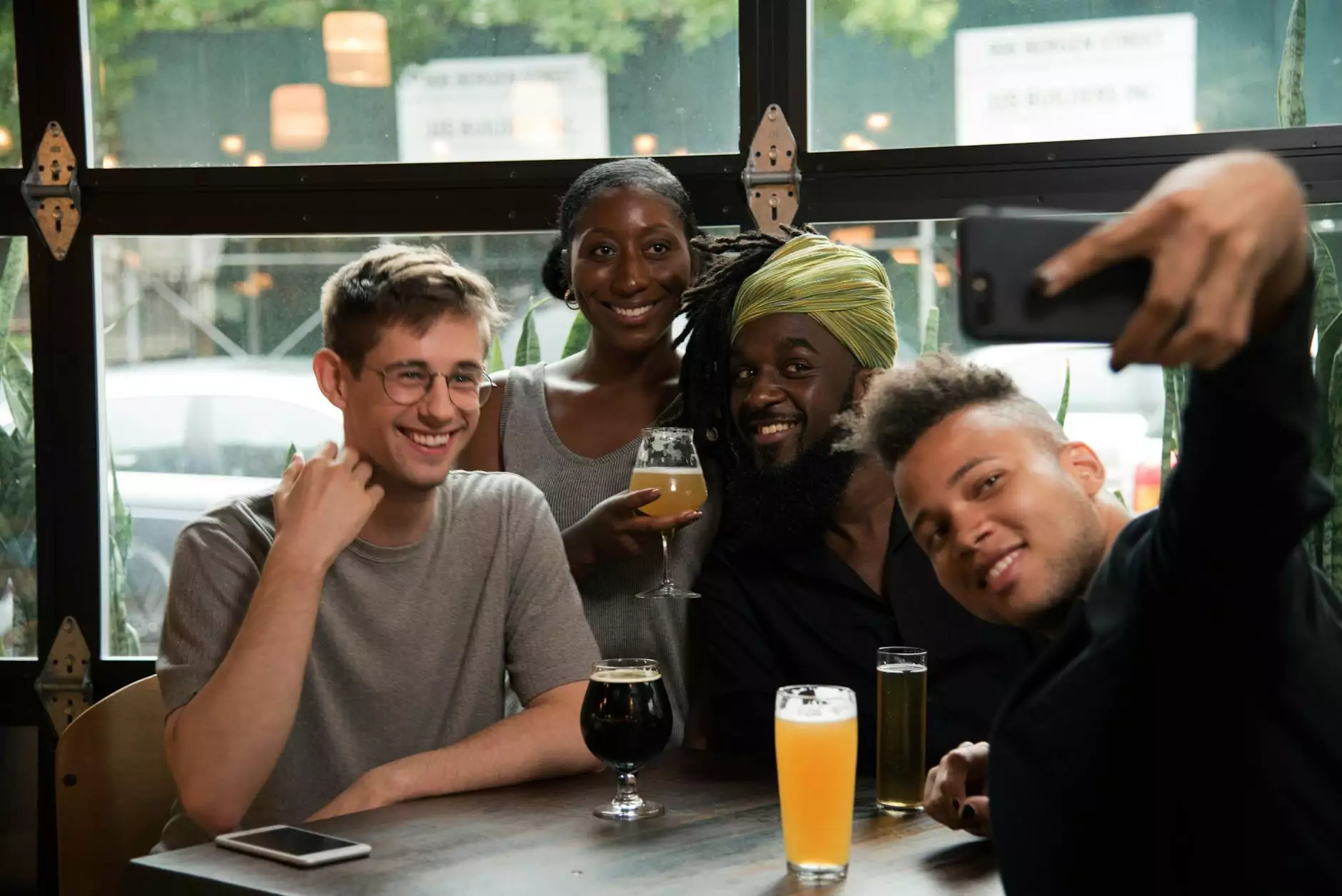 The Importance of Mobile-Friendly Websites
In today's digital age, where smartphones and tablets have become an integral part of our lives, having a mobile-friendly website is crucial for businesses. With the increasing number of mobile users accessing the internet, Google has recognized the significance of mobile optimization and introduced a Mobile Friendly Label and Mobile-Friendly Test.
What is Google's Mobile Friendly Label?
Google's Mobile Friendly Label is a designation given to websites that meet specific criteria for mobile optimization. When a website is labeled as mobile-friendly, it provides a positive user experience on mobile devices, including easy navigation, readable content, and responsive design.
The Mobile-Friendly Test
The Mobile-Friendly Test, developed by Google, allows website owners to evaluate their site's mobile optimization. By entering a URL into the test, Google quickly analyzes the website and provides a report on its mobile-friendliness. This test analyzes various aspects, including viewport configuration, font size, tap targets, and use of mobile-friendly technologies.
The Benefits of Google's Mobile Friendly Label and Test
Having a mobile-friendly website brings numerous advantages for businesses:
Improved User Experience: Mobile-friendly websites offer enhanced usability, making it easier for users to navigate, read content, and interact with the site.
Higher Search Engine Rankings: Google prioritizes mobile-friendly websites in its search results, improving visibility and increasing organic traffic.
Broader Audience Reach: With the increasing number of mobile internet users, having a mobile-friendly website allows businesses to reach a wider audience and potential customers.
Decreased Bounce Rate: A responsive and optimized mobile website reduces the bounce rate by keeping visitors engaged and satisfied with the browsing experience.
Increase in Conversions: Mobile-friendly websites are more likely to convert visitors into customers as they provide a seamless and convenient browsing experience, encouraging users to take desired actions.
Why Choose OVYS Digital Presence and Web Design?
As a leading provider of web development services in the Business and Consumer Services industry, OVYS Digital Presence and Web Design focuses on creating mobile-friendly websites that help businesses succeed in the digital landscape. We understand the importance of mobile optimization and offer comprehensive solutions tailored to our clients' needs.
Our Mobile-Friendly Website Development Process
Our team of highly skilled professionals follows a meticulous process to ensure that your website meets Google's mobile-friendly standards:
1. Analysis and Consultation
We begin by analyzing your existing website and conducting thorough research to understand your target audience and business objectives. Based on our findings, we provide personalized recommendations for mobile optimization.
2. Responsive Design and Development
Our expert designers and developers create visually appealing and intuitive websites using responsive design techniques. We ensure that your content adapts seamlessly to various screen sizes and devices, providing an optimal experience to every user.
3. Performance Optimization
Website performance is crucial for mobile users. We optimize your site's loading speed, minimize unnecessary code, and implement caching techniques to ensure fast and efficient browsing on mobile devices.
4. Content and SEO Integration
We understand the importance of quality content and its impact on search engine rankings. Our team integrates relevant keywords, meta tags, and optimized content to improve your website's visibility in search results.
5. Testing and Quality Assurance
Prior to launching your mobile-friendly website, we conduct rigorous testing to ensure seamless functionality, cross-browser compatibility, and optimal performance across various devices. Our quality assurance process ensures that every element of your website is in line with industry standards.
6. Ongoing Support and Maintenance
We offer reliable ongoing support and maintenance services to ensure your website remains mobile-friendly and up-to-date. We monitor performance, provide regular updates, and address any issues promptly, allowing you to focus on your core business.
Conclusion
Embracing Google's Mobile Friendly Label and Mobile-Friendly Test is crucial for businesses seeking online success. At OVYS Digital Presence and Web Design, we specialize in delivering top-notch website development services, placing a strong emphasis on mobile optimization. Contact us today to elevate your online presence and engage with your mobile audience effectively.