Inbound Marketing vs. Outbound Marketing – Infographic
Sep 4, 2020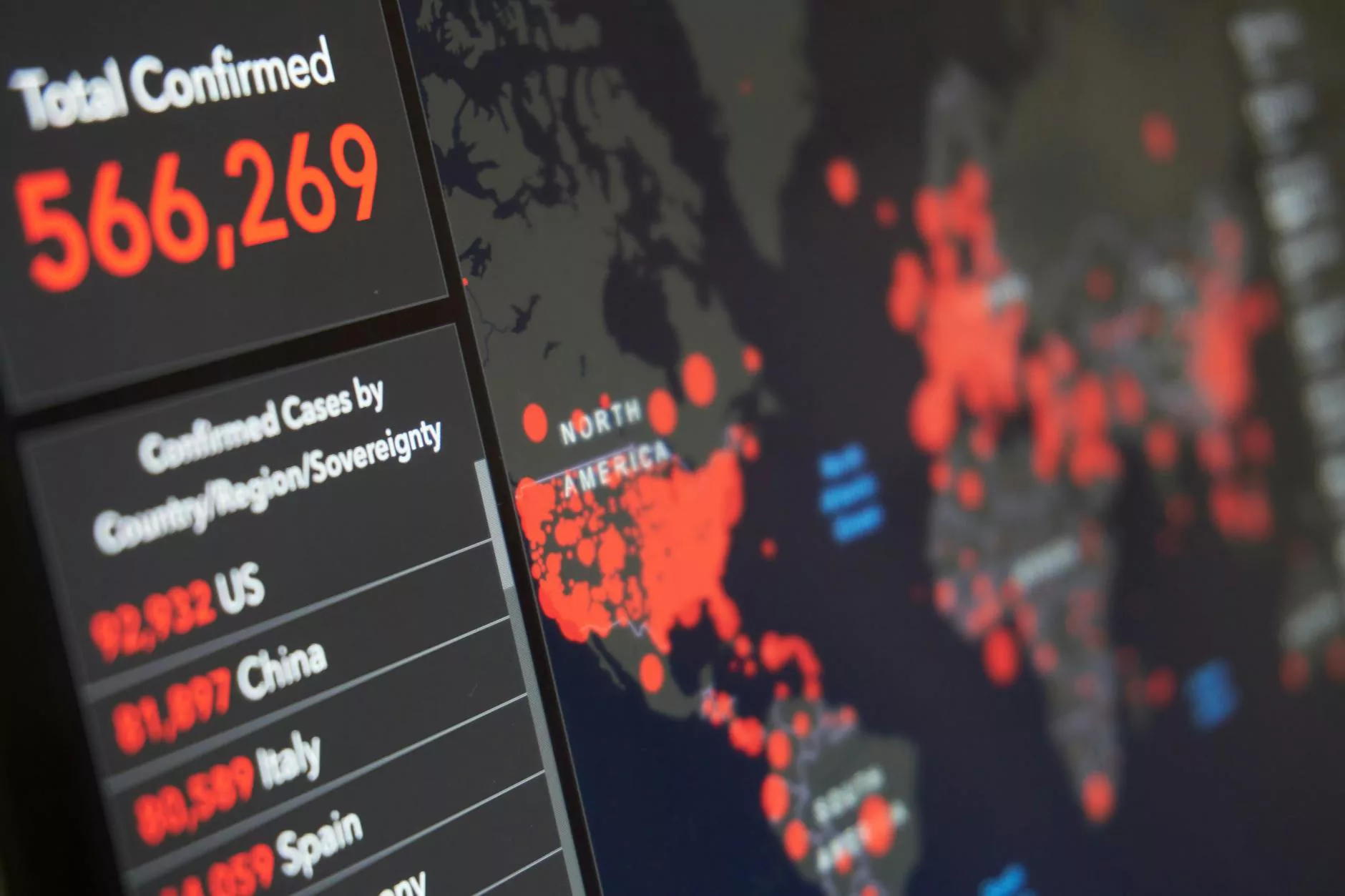 Introduction
Welcome to OVYS Digital Presence and Web Design, your go-to resource for all things related to website development and digital marketing. In this article, we will delve into the world of inbound marketing and outbound marketing, exploring their differences, benefits, and how to implement effective strategies. Accompanying this discussion, we have prepared an informative infographic that will visually represent the concepts discussed.
What is Inbound Marketing?
Inbound marketing is a modern approach to marketing that focuses on attracting and engaging potential customers through valuable and relevant content. Unlike traditional outbound marketing techniques, such as cold-calling and mass marketing, inbound marketing aims to provide value to the audience before directly promoting the product or service.
At OVYS Digital Presence and Web Design, we understand the importance of creating meaningful connections with your target audience. Our team of experts will collaborate with you to develop an inbound marketing strategy tailored specifically to your business needs.
Benefits of Inbound Marketing
1. Better Targeting: Inbound marketing allows you to target a specific audience that is genuinely interested in your offerings. By creating content and using search engine optimization techniques, you can attract visitors who are actively searching for information related to your products or services.
2. Cost-Effective: Compared to traditional outbound marketing methods, inbound marketing can be more cost-effective. By focusing on content creation, search engine optimization, and social media engagement, you can generate leads and conversions at a lower cost.
3. Long-Term Results: Inbound marketing strategies have the potential to generate long-term results. By consistently providing valuable content and building relationships with your audience, you can establish your brand as a trustworthy authority in your industry.
4. Measurable and Data-Driven: With inbound marketing, you can track and analyze various metrics to evaluate the success of your campaigns. By monitoring website traffic, engagement, and conversion rates, you can make data-driven decisions to optimize your marketing efforts.
What is Outbound Marketing?
Outbound marketing, also known as traditional marketing, refers to the more traditional techniques used to reach and engage potential customers. This includes methods such as television ads, radio commercials, print advertisements, and cold-calling. Outbound marketing focuses on pushing promotional messages out to a wider audience.
While outbound marketing still has its place in certain industries and situations, OVYS Digital Presence and Web Design believes that inbound marketing is the key to building sustainable and meaningful connections with your target audience.
Benefits of Outbound Marketing
1. Broad Reach: Outbound marketing techniques have the potential to reach a large audience quickly. Television ads, radio commercials, and print advertisements can expose your brand to a wide range of potential customers.
2. Brand Awareness: Outbound marketing can help create brand awareness, especially for new businesses or startups. By broadcasting your message to a vast audience, you can quickly establish your brand in the market.
3. Traditional Approach: Some industries still rely heavily on outbound marketing methods. For example, industries that target a less tech-savvy audience may find value in using methods such as direct mail or television ads.
Conclusion
At OVYS Digital Presence and Web Design, we believe that inbound marketing provides businesses with a modern and effective approach to reaching and engaging their target audience. By focusing on creating valuable content, optimizing your website, and building strong connections with your customers, you can achieve long-term success in the digital landscape.
Contact OVYS Digital Presence and Web Design today to learn how our experts can help you implement a comprehensive inbound marketing strategy tailored to your business goals and objectives.
References
Reference 1: Inbound Marketing Guide - www.example.com/inbound-marketing-guide
Reference 2: Outbound Marketing Strategies - www.example.com/outbound-marketing-strategies
Reference 3: Benefits of Inbound Marketing - www.example.com/benefits-of-inbound-marketing
Reference 4: Traditional Marketing Methods - www.example.com/traditional-marketing-methods