Welcome to OVYS Digital Presence and Web Design!
Sep 21, 2020
Marketing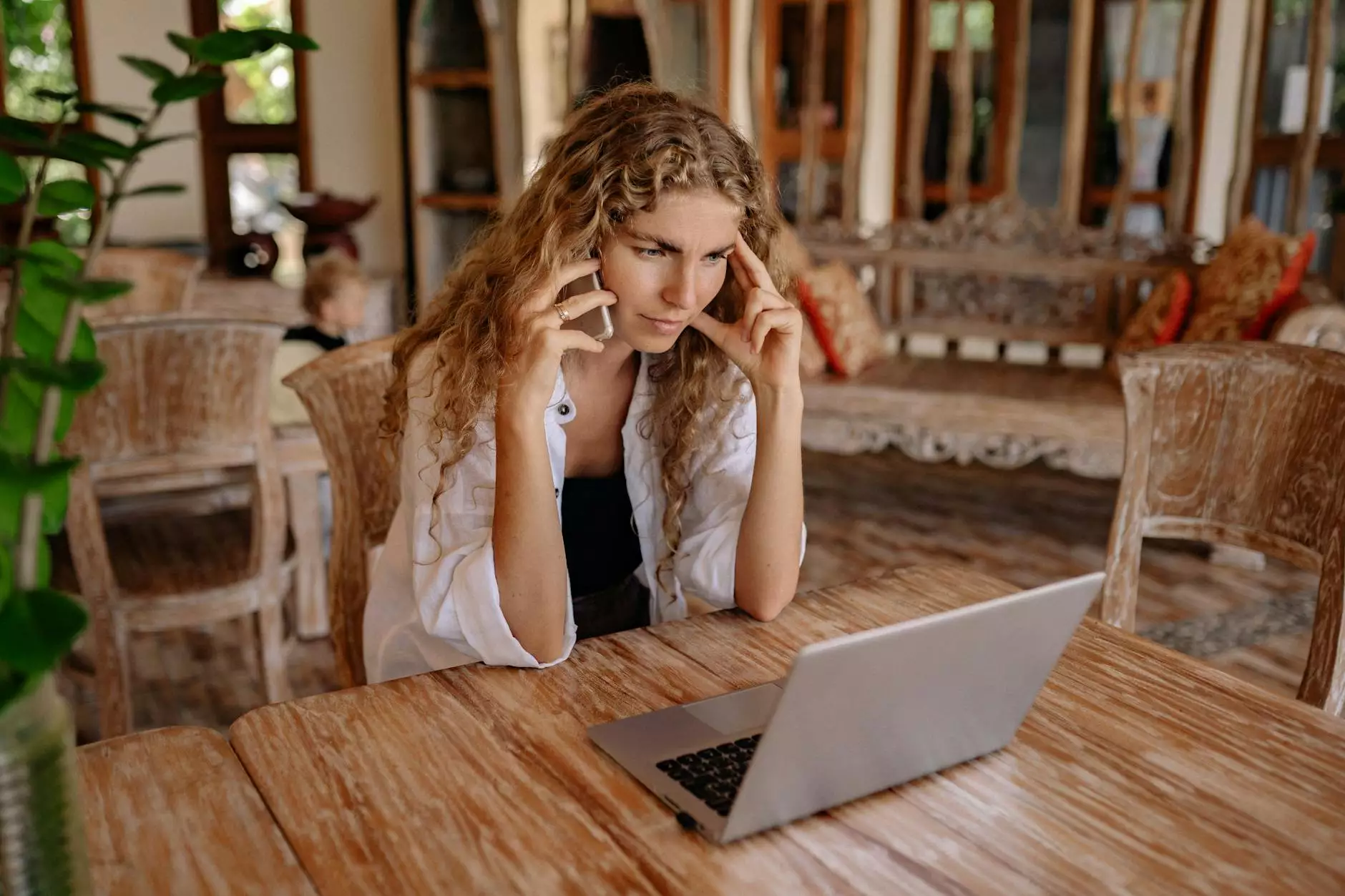 Digital Marketing Insider Secrets | 12 Local SEO Strategies to Dominate Local Business Rankings
Are you struggling to get your local business found online? Do you want to increase your visibility and dominate the local search engine rankings? Look no further! OVYS Digital Presence and Web Design specializes in providing effective local SEO strategies to help businesses like yours succeed in the online world.
Why Local SEO is Crucial for Business and Consumer Services - Website Development
In today's digital age, having a strong online presence is vital for the success of any business, especially those in the business and consumer services industry, such as website development. Local SEO (Search Engine Optimization) plays a crucial role in ensuring that your business is visible to potential customers in your local area.
When someone searches for services related to website development or any other business and consumer services in your locality, you want your business to appear at the top of the search results. Being ranked higher means increased visibility and more potential customers finding your business. This is where our 12 local SEO strategies come into play.
The 12 Local SEO Strategies to Dominate Local Business Rankings
1. Targeting Local Keywords
In order to dominate local search engine rankings, it is crucial to target the right keywords. Our team of SEO experts conducts extensive keyword research to identify the most relevant and high-converting keywords for your business. By optimizing your website with these targeted keywords, we increase your chances of appearing at the top of search results.
2. Optimizing On-Page Elements
Ensuring that your website's on-page elements are optimized is a vital part of local SEO. From meta tags to heading tags, we thoroughly analyze and optimize each element to improve your website's visibility to search engines. Our copywriters craft compelling content that includes your targeted keywords, making your website more appealing to both search engines and potential customers.
3. Building High-Quality Backlinks
Backlinks, or links from other reputable websites pointing to your website, are an essential factor in search engine rankings. Our team focuses on building high-quality backlinks from relevant websites, helping to improve your website's authority and visibility in local search results.
4. Creating Engaging and Informative Content
Content is king when it comes to SEO. OVYS Digital Presence and Web Design understands the importance of creating engaging and informative content that not only appeals to search engines but also provides value to your potential customers. Our expert copywriters craft comprehensive articles, blog posts, and product descriptions that help establish your business as a thought leader in the industry, further enhancing your online visibility.
5. Utilizing Local Business Directories
Listings in local business directories offer another opportunity to improve your local SEO. We ensure that your business is accurately listed in popular directories, maximizing your exposure and making it easier for potential customers to find you.
6. Encouraging Customer Reviews
Positive reviews from satisfied customers not only build trust but also play a crucial role in local SEO. Our team helps you implement strategies to encourage happy customers to leave reviews, boosting your online reputation and improving your search engine rankings.
7. Mobile Optimization
With the majority of local searches now happening on mobile devices, having a website optimized for mobile is essential. OVYS Digital Presence and Web Design ensures that your website is fully responsive and mobile-friendly, improving both user experience and search engine rankings.
8. Local Schema Markup
Implementing local schema markup on your website helps search engines understand your business's key information, such as your address, phone number, and business hours. This optimization tactic helps search engines display accurate and relevant information to users, boosting your local search rankings.
9. Social Media Engagement
Having an active presence on social media platforms can greatly impact your local SEO efforts. Our team helps you build a strong social media strategy, engaging with your target audience and driving traffic back to your website, ultimately enhancing your search engine rankings.
10. Localized Content Marketing
Creating localized content, such as blog posts and articles targeting specific areas within your locality, can significantly improve your local SEO rankings. OVYS Digital Presence and Web Design develops customized content marketing strategies to ensure that your website ranks higher for location-specific keywords.
11. Monitoring and Analyzing Performance
Regularly monitoring and analyzing the performance of your local SEO efforts is crucial for ongoing success. Our team uses advanced analytics tools to track key metrics and make data-driven decisions to enhance your website's performance in local search results.
12. Staying Ahead of the Competition
Last but not least, our team constantly stays updated with the latest trends and algorithm changes in the SEO industry. We strive to continuously improve our strategies to keep your business ahead of the competition, ensuring that you dominate the local business rankings.
Partner with OVYS Digital Presence and Web Design to Dominate Local Business Rankings
Ready to take your local business to new heights? OVYS Digital Presence and Web Design is here to help you dominate the local search engine rankings with our proven 12 local SEO strategies. Contact us today to discuss your business goals and let our team create a customized digital marketing plan tailored specifically to your needs. Together, we'll unlock the true potential of your business in the online world.