Legno - Innovative Website Development for Your Business
Mar 7, 2021
Marketing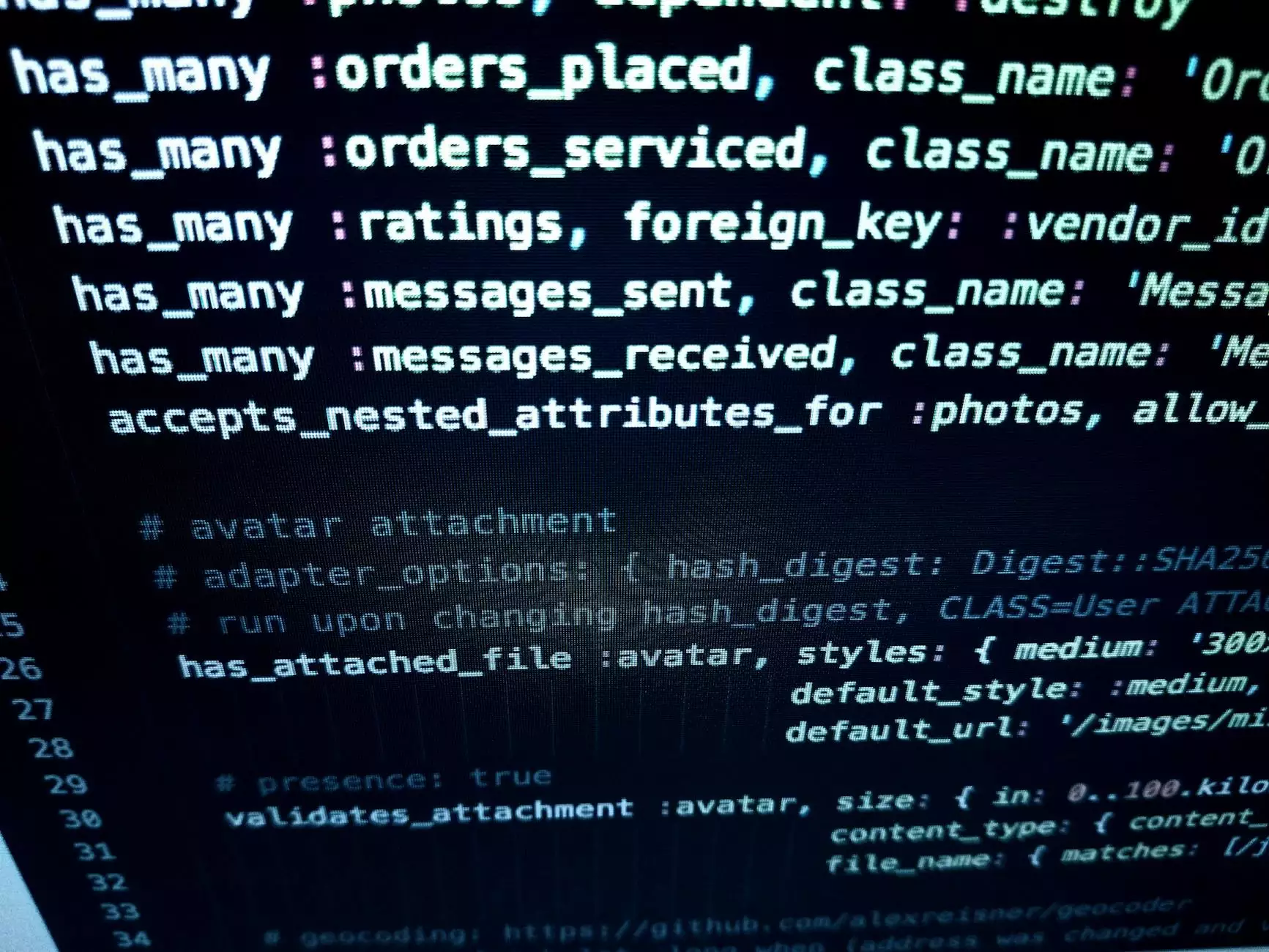 Introduction
Welcome to Legno, a premier website development service offered by OVYS Digital Presence and Web Design. We specialize in creating efficient, visually appealing, and user-friendly websites that help businesses establish a strong online presence and attract potential customers. With our expertise in the field, we aim to deliver exceptional web solutions tailored to your specific business needs.
Unleash Your Digital Potential
In today's digital age, having a professional and captivating website is crucial for any business aiming to succeed. Your website serves as a virtual storefront, representing your brand and showcasing what you have to offer. At Legno, our team of experienced developers and designers work collaboratively to transform your visions into a high-performing website that captivates and engages your target audience.
Creating Unique Web Experiences
At Legno, we believe in a personalized approach to website development. We understand that every business is unique, and therefore, we tailor our strategies to create custom web solutions that align with your brand identity, objectives, and target market. Our goal is to create a website that not only reflects your business's essence but also provides a seamless user experience, resulting in increased user engagement and conversions.
Our Expertise
With years of experience in the industry, our team at Legno possesses the skills and knowledge required to develop websites that surpass industry standards. From small business websites to complex e-commerce platforms, we cater to businesses of all sizes. Our expertise includes:
Responsive web design that ensures your website looks stunning on all devices
User-friendly interface and intuitive navigation for enhanced user experience
Optimized website performance for fast loading times and improved SEO rankings
Customized content management systems (CMS) for effortless website management
E-commerce integration for seamless online transactions and increased sales
Search engine optimization (SEO) strategies to improve your website's visibility
Integration of social media platforms to enhance your online presence
Effective website analytics for data-driven decision making
Our Process
At Legno, we follow a structured and transparent approach to ensure the success of your web development project. Our process includes the following steps:
Initial consultation to understand your business requirements, goals, and target audience
Planning and conceptualization of your website's design and functionality
Website development and coding using the latest technologies and frameworks
Regular communication and progress updates throughout the development phase
Thorough testing to ensure a bug-free and seamless user experience
Website deployment and optimization for search engines
Ongoing support and maintenance to ensure your website remains up-to-date and secure
Why Choose Legno?
When it comes to website development, partnering with Legno provides you with numerous advantages:
Proven track record of delivering successful web projects for clients across various industries
Highly skilled and experienced team of developers, designers, and digital strategists
Commitment to exceptional customer service and client satisfaction
Affordable pricing options tailored to your budget and requirements
Continuous research and implementation of the latest web development trends and technologies
Long-term partnership for ongoing website maintenance, support, and enhancements
Contact Us
Ready to take your online presence to the next level with a stunning and functional website? Get in touch with Legno today. Our dedicated team is eager to discuss your project, answer any questions you may have, and provide you with a detailed proposal that meets your unique requirements. Start your journey to digital success with Legno!
Legno - OVYS Digital Presence and Web Design
Category: Business and Consumer Services - Website Development