Why doesn't Google show my meta description or title?
Jun 20, 2019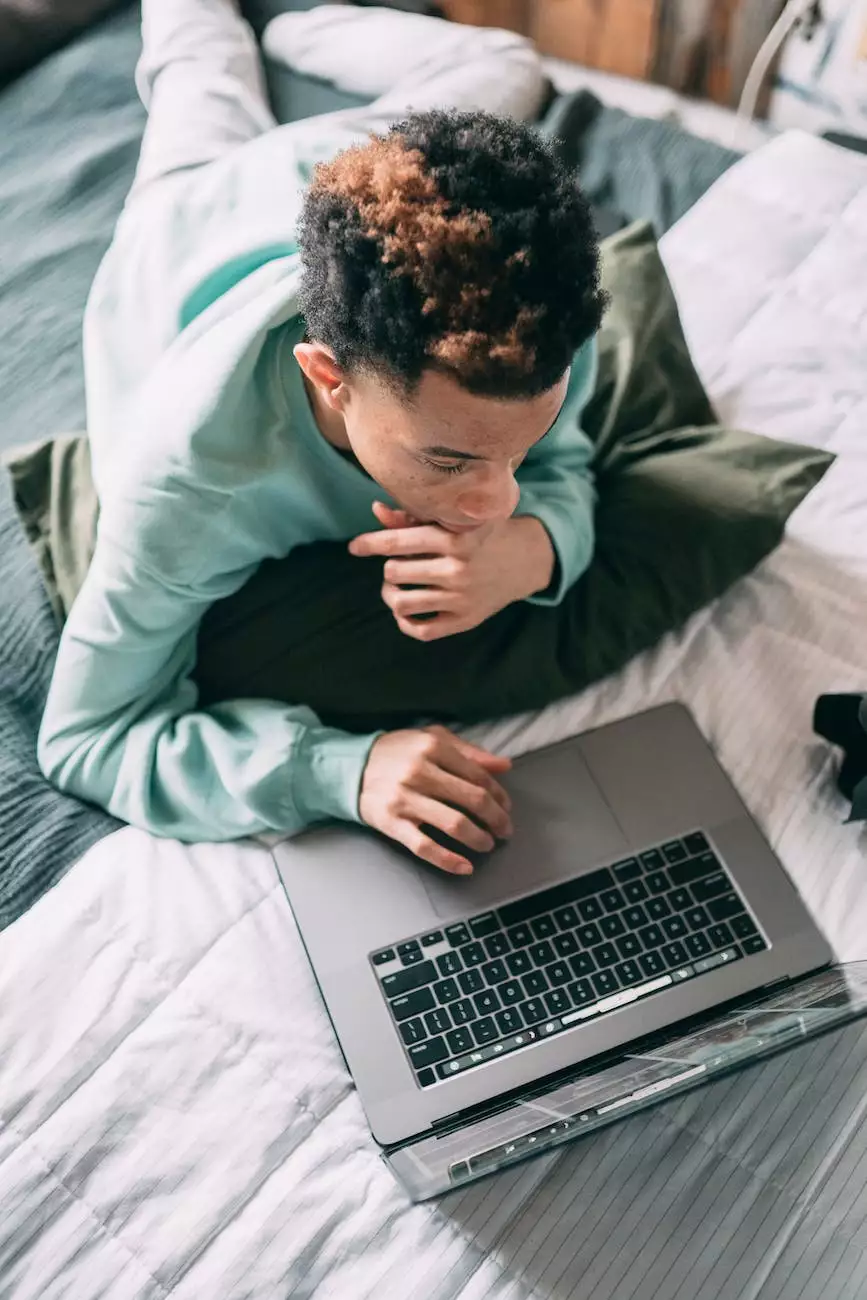 Introduction
Welcome to OVYS Digital Presence and Web Design's comprehensive guide on why Google might not display your meta description or title. As experts in website development, we understand the importance of optimizing your website for search engine ranking. In this article, we will explore the reasons behind this issue and provide valuable insights on how to improve your search engine rankings.
Understanding Meta Description and Title Tags
Meta description and title tags are HTML elements that provide information about a webpage to search engines and site visitors. The meta description appears as a concise summary of the webpage's content in search results, while the title tag defines the title of the displayed webpage. These elements are crucial for attracting organic search traffic and improving click-through rates.
Reasons why Google may not show your meta description or title
Lack of Relevance
One possible reason why your meta description or title is not displayed is its lack of relevance to the search query. Google aims to deliver the most relevant and informative results to its users. Ensure that your meta description and title accurately reflect the content of your webpage and include the targeted keywords to increase the chances of being displayed.
Character Length
Google limits the character length of meta descriptions and titles displayed in search results. If your meta description or title exceeds this limit, it may get truncated. It's important to keep your meta description under 160 characters and your title under 70 characters to ensure they are fully displayed.
Low-Quality or Duplicate Content
Google values high-quality, original content. If your webpage contains low-quality or duplicate content, Google may choose not to display your meta description or title. Ensure that your content is unique, informative, and provides value to your users. Regularly update your content to stay relevant and engage your audience.
HTML Issues
Errors in your HTML code can prevent Google from properly crawling and understanding your meta description and title tags. Make sure that your HTML code is well-structured and free from errors. Consider using HTML validation tools to identify and fix any issues that may affect your search engine rankings.
Improving your search engine rankings
Now that we have discussed the potential reasons for Google not displaying your meta description or title, let's explore some effective strategies to improve your search engine rankings.
Keyword Research and Optimization
Performing thorough keyword research is essential to understand what terms users are searching for related to your business and industry. Optimize your meta description and title tags by including relevant keywords that accurately describe your webpage's content. This will help Google recognize the relevance of your webpages to specific search queries.
Compelling and Engaging Content
Create high-quality, engaging content that provides value to your visitors. Develop comprehensive and informative paragraphs that thoroughly cover relevant topics. By offering detailed information and answering common questions, you establish your website's authority and encourage users to stay longer, reducing bounce rates and increasing user engagement.
Meta Description Optimization
Craft compelling meta descriptions that accurately describe the content of your webpages. Use action-oriented language, include relevant keywords, and entice users to click on your search result. A well-optimized meta description can significantly improve your click-through rate and increase the chances of Google displaying it.
Title Tag Optimization
Similar to the meta description, your title tags should be concise, descriptive, and contain relevant keywords. By optimizing your title tags, you increase the visibility of your webpages in search results, attracting more organic traffic. Ensure that each page on your website has a unique and keyword-rich title tag.
Mobile-Friendly Design
In today's mobile-first era, having a mobile-friendly website is essential for improving search engine rankings. Optimize your website's design and layout to ensure seamless user experience across different devices. Utilize responsive design principles to create a visually appealing and user-friendly experience on smartphones and tablets.
Website Speed Optimization
A fast-loading website is crucial for both user experience and search engine rankings. Optimize your website's speed by optimizing images, minifying CSS and JavaScript files, and leveraging browser caching. A lightning-fast website improves user satisfaction and encourages visitors to spend more time exploring your content.
Technical SEO Optimization
Invest in technical SEO optimization to ensure that search engines can easily crawl and index your website. Implement proper header tags, use descriptive URLs, create an XML sitemap, and optimize your website's internal linking structure. Technical optimization helps search engines understand the structure and content of your website, leading to improved search engine rankings.
Conclusion
In conclusion, if Google is not showing your meta description or title, it could be due to various factors ranging from relevance and character length to content quality and HTML issues. By following the strategies outlined in this comprehensive guide, you can optimize your website and improve its search engine rankings. OVYS Digital Presence and Web Design is here to assist you with expert website development and optimization services tailored to your business needs in the Business and Consumer Services industry. Contact us today for a consultation and take your online presence to new heights!