How Backlinks Affect Your Website's SEO
Dec 17, 2022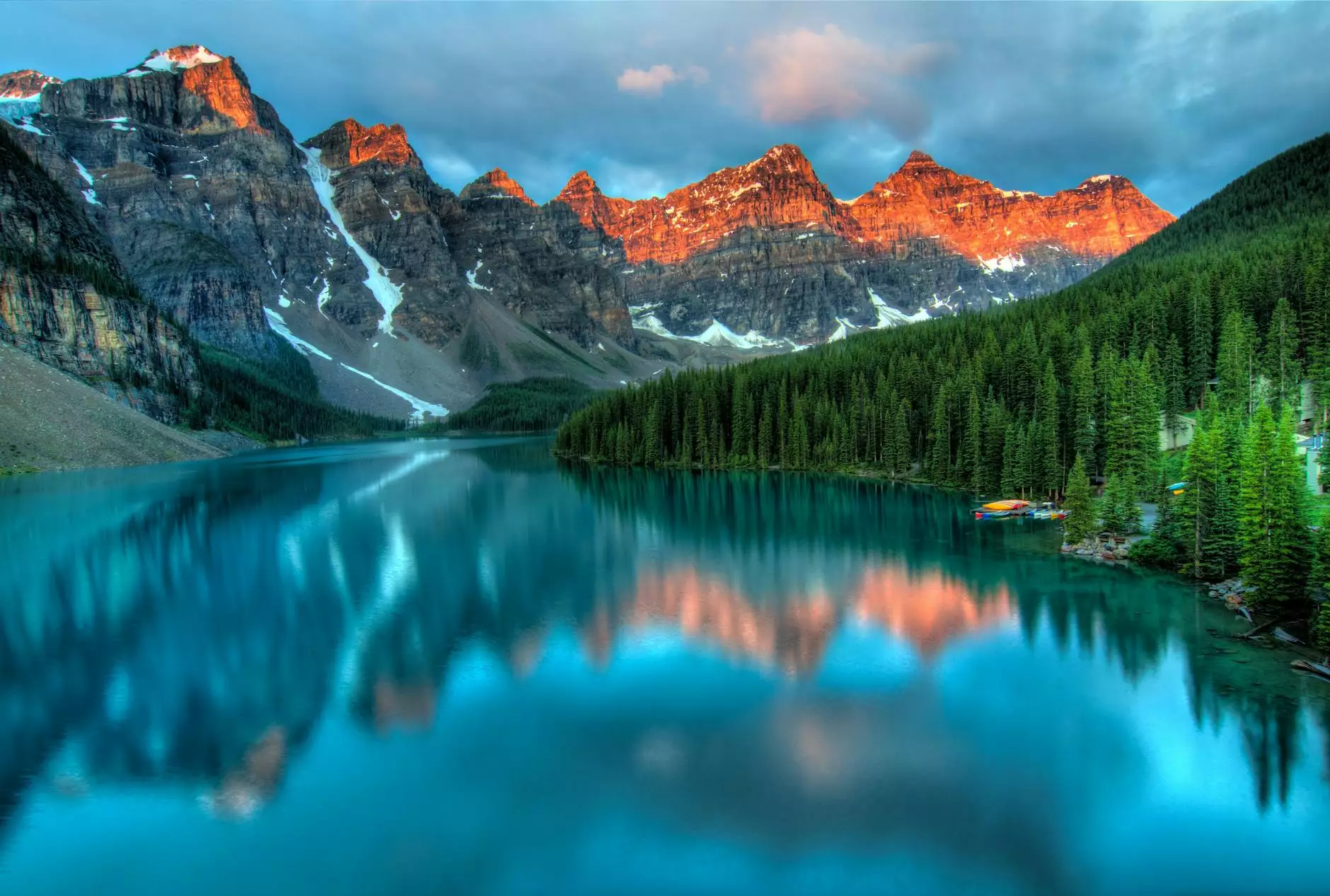 Welcome to OVYS Digital Presence and Web Design! As a leading provider of website development services in the Business and Consumer Services industry, we understand the importance of search engine optimization (SEO) in boosting your online visibility and driving organic traffic to your website.
The Significance of Backlinks
Backlinks play a crucial role in determining the authority and credibility of your website. They are essentially incoming links from other websites to yours. Search engines analyze these backlinks as an indication of your website's popularity and relevance. The more high-quality backlinks your website has, the greater the impact on your SEO efforts.
Types of Backlinks
Not all backlinks are created equal. It is important to distinguish between different types of backlinks:
Natural Backlinks: These are links acquired organically, without any direct effort or influence from the website owner. They are often the result of other webmasters finding your content valuable and linking to it naturally.
Manual Backlinks: These are links that are actively acquired through various techniques such as outreach, guest blogging, and directory submissions. Website owners actively seek out opportunities to place their links on external websites.
Editorial Backlinks: These are backlinks that are voluntarily given by authoritative websites, such as news publications or industry leaders. They are highly valuable and can significantly boost your website's SEO.
Low-Quality Backlinks: These are links from spammy or irrelevant websites. Search engines often penalize websites with an excessive number of low-quality backlinks, as it indicates manipulative tactics to improve rankings.
The Impact of Backlinks on SEO
Improved Organic Rankings: Search engines consider backlinks as a vote of confidence from other websites. If a reputable website links to your content, it signals to search engines that your website is trustworthy and deserves a higher ranking in search results.
Increased Website Traffic: Backlinks help drive referral traffic to your website. When users come across your links on other websites, they can click on them to navigate to your site, resulting in increased visibility and potential conversions.
Keyword Relevance: Backlinks from websites with related or similar content to yours have a greater impact on SEO. They signal to search engines that your website is relevant to the keywords being linked.
Easier Indexing: Backlinks provide search engine crawlers with pathways to discover new content on your website. They can help your pages get indexed faster, enabling them to appear in search results more quickly.
Building High-Quality Backlinks
Now that you understand the significance of backlinks, it's essential to focus on quality rather than quantity when building your backlink profile. Here are some strategies to help you acquire high-quality backlinks:
Creating Link-Worthy Content: Develop high-quality, informative content that others would naturally want to link to. This could include comprehensive guides, original research, or in-depth industry analysis.
Guest Blogging: Connect with authoritative websites in your industry and offer to write guest posts. This allows you to showcase your expertise while acquiring valuable backlinks.
Building Relationships: Engage with influencers and thought leaders in your industry. Building strong relationships can lead to opportunities for collaborative projects and organic backlink acquisitions.
Directory Submissions: Submit your website to reputable online directories that are relevant to your industry. This can help improve your visibility and generate valuable backlinks.
Social Media Promotion: Leverage your social media platforms to share your content and engage with your audience. This can help increase the likelihood of others sharing and linking to your website.
Monitoring and Analyzing Backlinks
Regularly monitor and analyze your backlink profile to ensure its quality and effectiveness. Consider utilizing SEO tools to:
Identify New Backlink Opportunities: Discover websites that are linking to your competitors but not to you. Reach out to these websites and request a backlink.
Monitor Link Quality: Keep an eye on the quality of the backlinks pointing to your website. Identify and disavow any low-quality or spammy backlinks that could potentially harm your SEO efforts.
Analyze Competitor Backlinks: Study the backlinks of your competitors to identify potential opportunities for your own link-building strategy.
Conclusion
Backlinks are a fundamental aspect of SEO and play a vital role in determining the visibility and organic rankings of your website. By focusing on acquiring high-quality backlinks through ethical and strategic means, you can improve your website's SEO and surpass your competitors in search engine rankings. At OVYS Digital Presence and Web Design, we offer comprehensive SEO services that include effective backlink building strategies. Contact us today to boost your online presence!